There are so many cat themed gifts out there– it's hard to choose the best one for the feline lovers in your life. Here are some of our favorites, which are adorable as well as functional. They're sure to generate a purr!
#1 – Cat-Opoly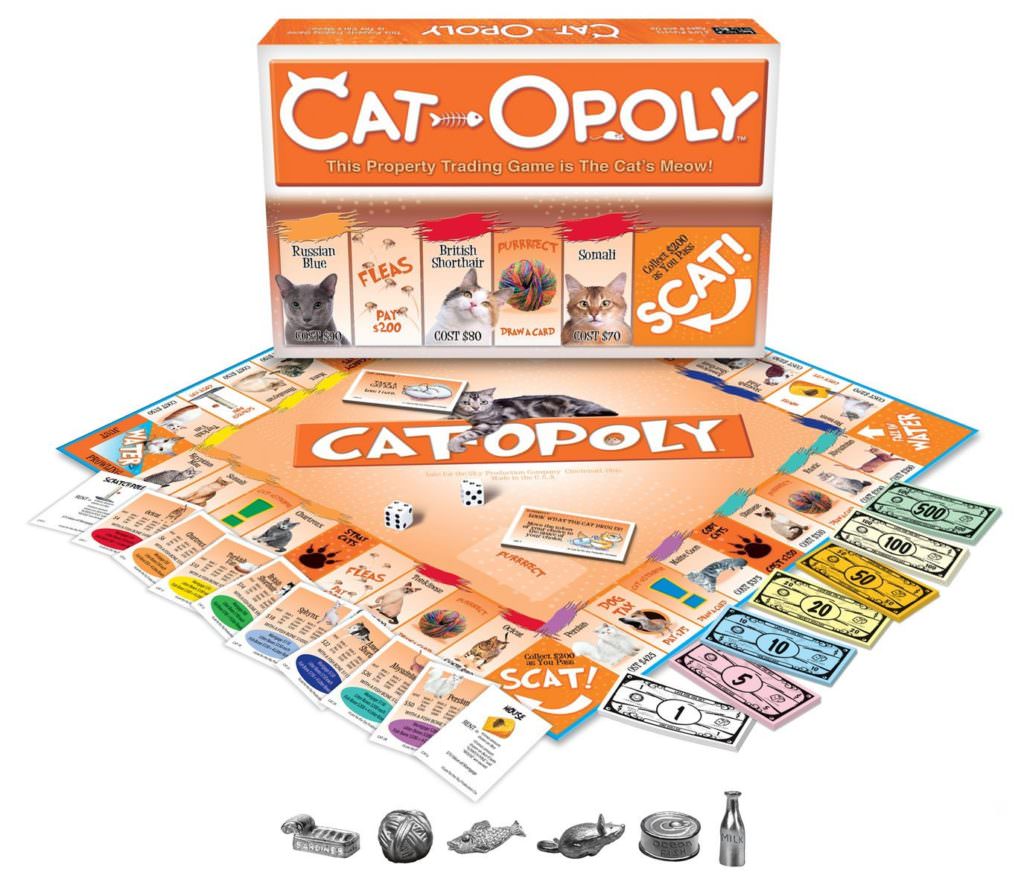 Image Source: Late for the Sky via Amazon.com
Cat-opoly adds a feisty twist to the traditional real estate trading game. It's played in the same way, but it's entirely cat themed, right down to the pieces shaped like balls of yarn and sardine cans. This game could be a great addition to your holiday family gatherings!
#2 – Painted clothes hangers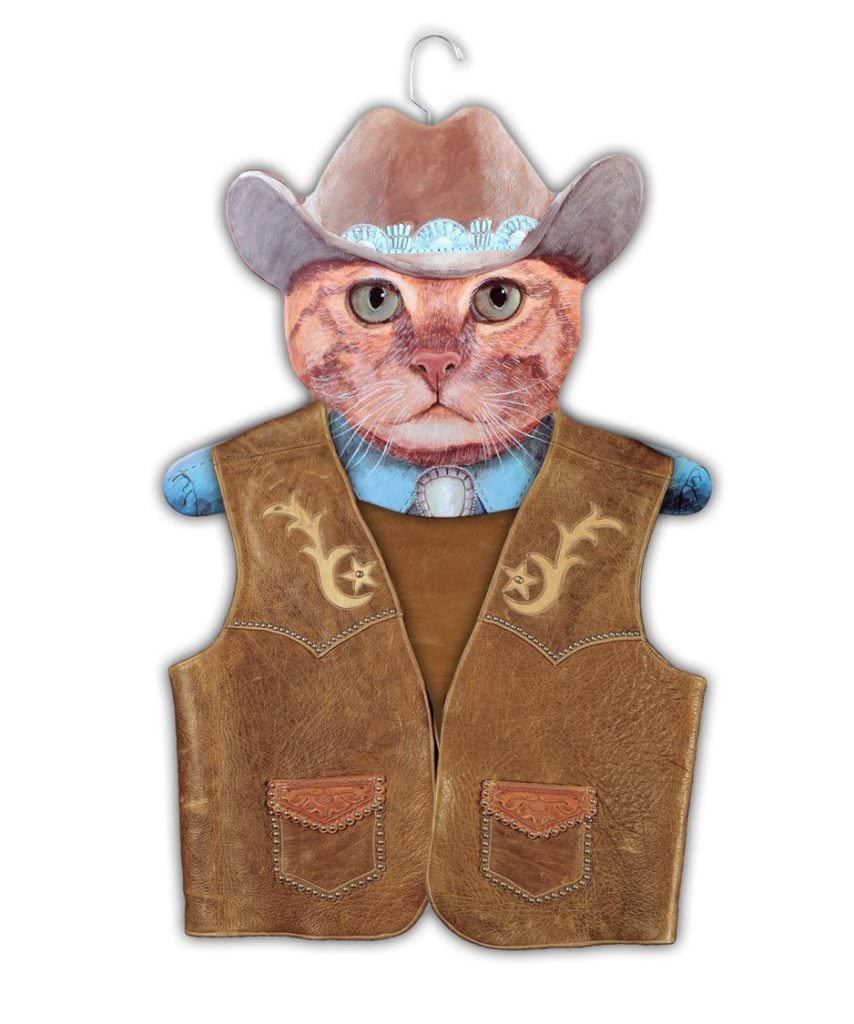 Image Source: The Stupell Home Decor Collection via Amazon.com
These amazing clothes hangers were designed by legendary artist Annie Rhinehart. They'll be a unique gift for the cat lover in your life.
#3 – Crazy Cat Lady lip balm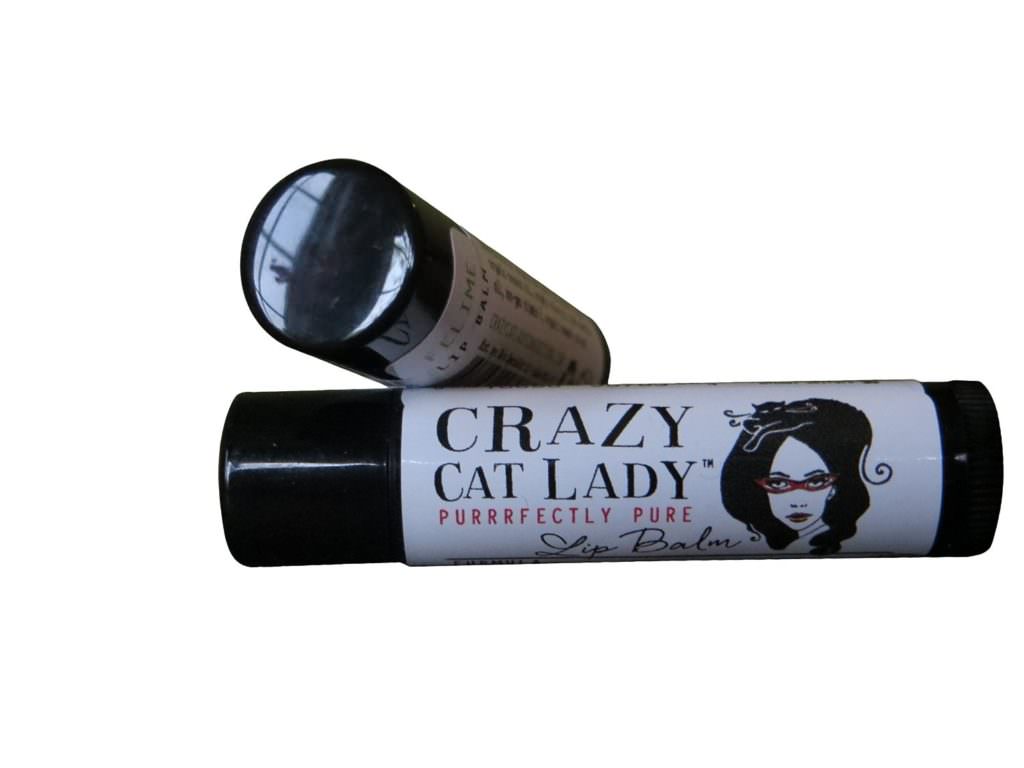 Image Source: Crazy Cat Lady via Amazon.com
Winter is the perfect time to give the gift of lip balm. This Crazy Cat Lady balm is made with organic coconut oil to nourish dry lips. It comes in two purr-worthy flavors: Felime and Pawpermint.
#4 – A pillow case that tells it like it is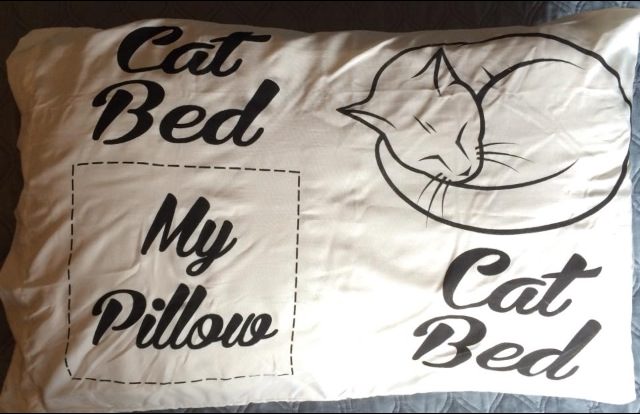 Image Source: Motive Company
Most cat lovers can relate to this adorable pillow case. How can such tiny creatures take up so much space?
#5 – A personal desk fan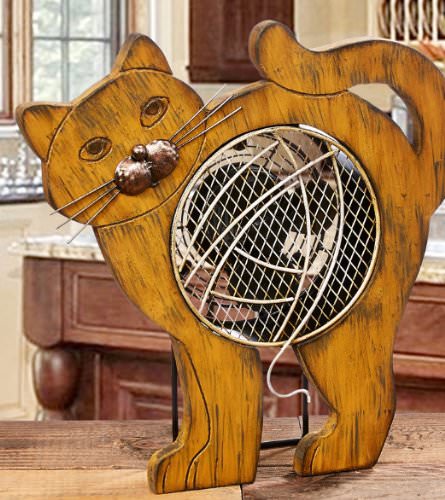 Image Source: Deco Breeze via Amazon.com
Keep your favorite cat lover cool on hot days or in a stuffy office with this table top fan. It even has whiskers!
#6 – Personalized decorations
Image Source: pandawithcookie via Etsy.com
These super sweet ornaments are made to order to resemble your cat! This is perhaps one of the most special gifts you could give someone (especially if they have recently lost a furry friend!)
#7 – A mug of Really Great News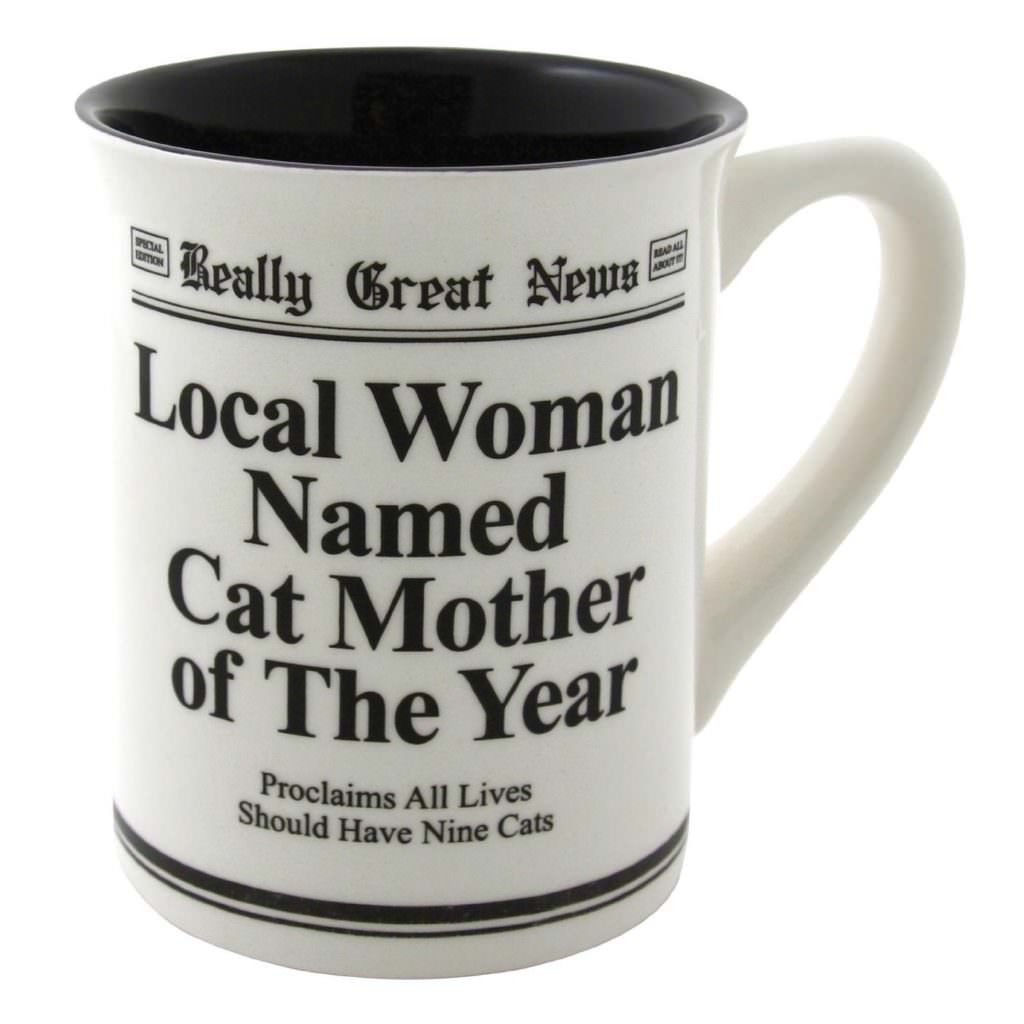 Image Source: Enesco via Amazon.com
This stoneware mug will tell the world what you already knew anyway: "All Lives Should Have Nine Cats".
#8 – A rolling pin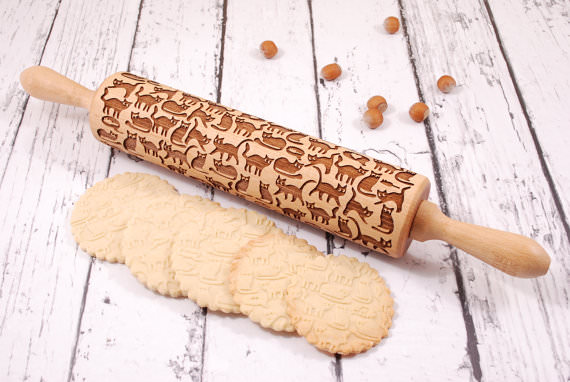 Image Source: MoodForWood via Etsy.com
Is there a cat lover in your life who is also a baker? If so, this cat pressing rolling pin may be the perfect gift! If you're lucky, maybe they'll test it out by making you a batch of cookies.
Did you like this?