When Russia's invasion of Ukraine began, people had to quickly find ways to escape and keep their families safe. Sadly, many had to evacuate without their pets due to travel restrictions. One 10-year-old girl was especially devastated when her family traveled to the U.S. from Ukraine without her feline by her side.
The girl had trouble sleeping every night as she wondered whether she'd see her cat again. When her mom saw how devastated she was, she began to ask others for help. Soon, a group of volunteers stepped up to reunite the cat with his family, but it was a long and tedious journey.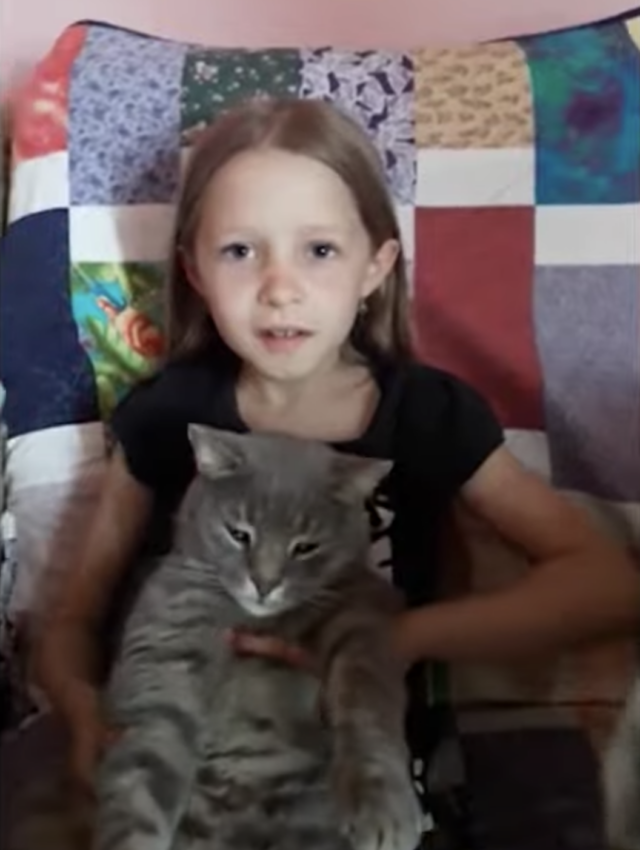 A Better Life for the Family
10-year-old Agnessa had to part ways with her cat named Arsenii when the war in Ukraine began. Her mom, Maria, left the cat with her brother-in-law in Ukraine as she traveled to the United States with her family, including her three daughters, their father, and their grandmother. Agnessa is the youngest child.
The family, known as the Bezhenars, made it to safety because of a kind man named Geoffrey Peters. Peters wanted to travel to Ukraine to help people evacuate, but when that didn't work out, he realized he could help people from his home. His son had been planning to rent out a house in California, but instead, he agreed to donate it to the Ukraine family for two years.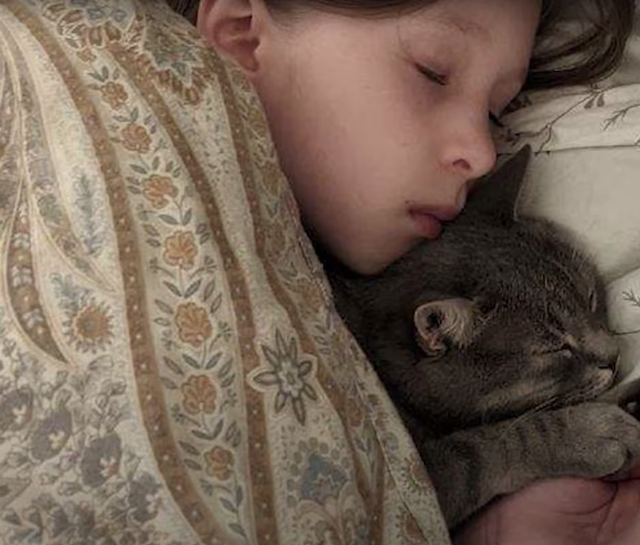 "Everybody pitched in and they furnished the entire house. They started donating money, they donated food. They donated gas cards, they donated gift cards," Peters said. "Another person found out that the girls are very musically oriented so they donated the piano."
The Bezhenars are planning to stay in America and begin their new lives. But without Arsenii, Agnessa was having a difficult time adjusting. She was losing sleep and couldn't stop worrying about her furry friend.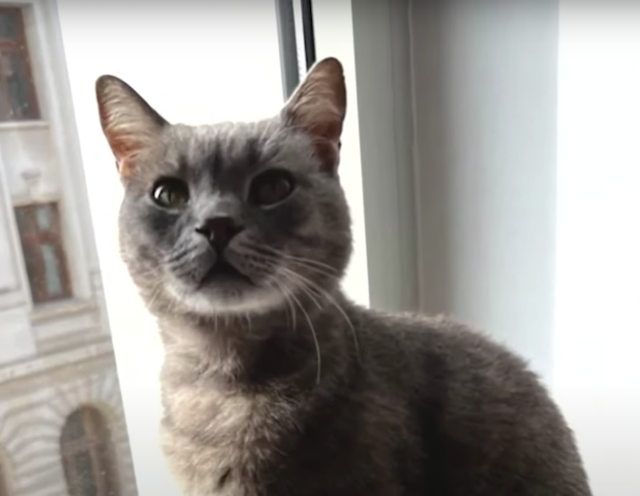 Thousands of Miles Away
During the flight to America, Maria bonded with their flight attendant, Dee Harnish. After the family got settled, Harnish checked in on them and found out how heartbroken Agnessa was without her cat.
"She missed sleeping with her cat, and she missed hugging him. She missed everything about that cat because she had grown up with him," Maria said.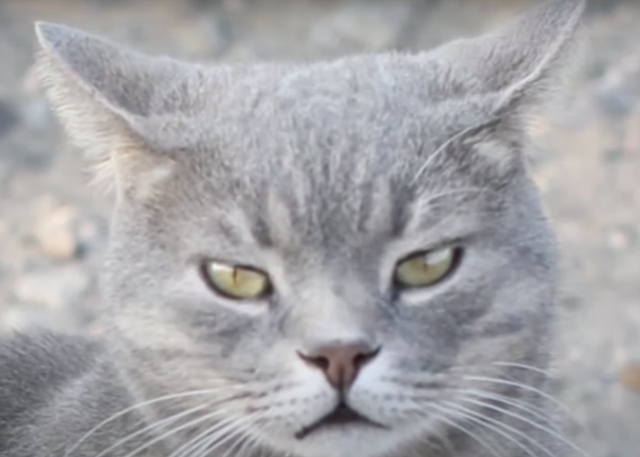 So, Harnish got in touch with another flight attendant, Caroline Viola, who rescues animals. Soon, many volunteers stepped up to help Maria's brother-in-law get the cat from Ukraine to the United States. He needed to ensure Arsenii was vaccinated and had the proper paperwork to fly.
Arsenii went through several rides to get to a temporary family in Romania. Once he had all his documents, volunteers sent Arsenii to Greece, where he was able to fly home with a kind volunteer who was on vacation. When the volunteer landed at her home in Washington, the Bezhenars traveled there to reunite with their beloved feline.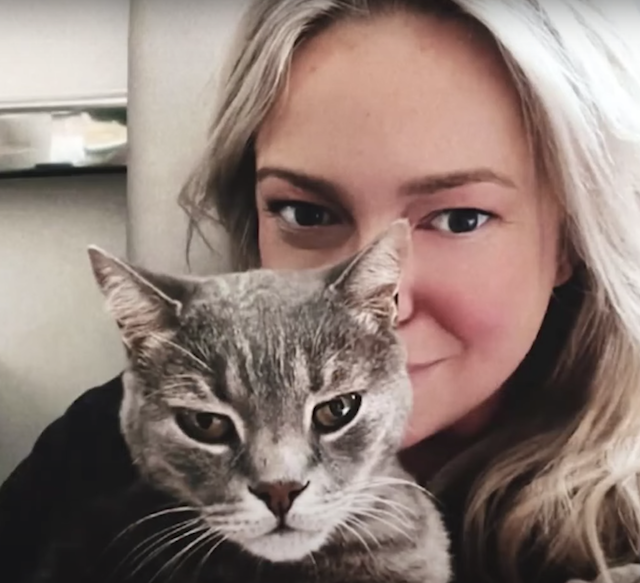 Arsenii is Home!
After a 7,000-mile adventure, Agnessa finally got to hold Arsenii in her arms again. Agnessa cried tears of joy as her furry friend cuddled with her. Adjusting to their new home has been easier for the family now that Arsenii is back.
"When Arsenii is with us, it's like home is with us. Like part of our home is with us," Maria said.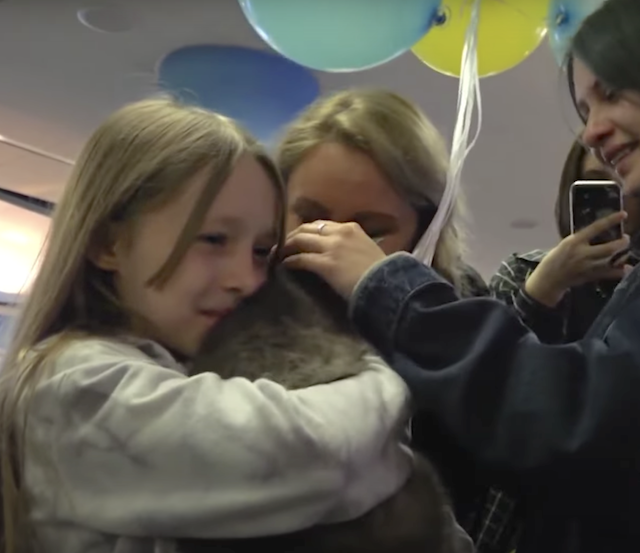 The family is slowly adjusting to their new lives. They're working on improving their English and starting a business to support themselves. Yet, getting where they need to be will be a slow process, so the community continues to support them. If you'd like to help this family get back on their feet, you can donate to their GoFundMe.
Featured Image: YouTube