The Russian assault on Ukraine rages on, and cats in the war-torn country continue to face abandonment, illness, injury, and starvation. But, even in the face of cruelty and violence, brave souls from all over the world have steadily risked their lives to bring these vulnerable felines to safety. Longtime Homeward Trails Animal Rescue volunteer Shana Aufenkamp is one of them. And after spending the month of May 2022 helping animals in a country where safety is in short supply, she's ready to go back again.
This time though, Shana will have the Fairfax Station, VA, animal rescue's executive director Sue Bell by her side for the journey into danger. And when they return, the pair plans on bringing thirty felines home with them so that these poor kitties can find their new start in forever homes here in the U.S.
Racing to Save Cats in Harm's Way
When the war first broke out in February 2022, Shana felt the urge to help cats in Ukraine and spent that following May in the assaulted country doing her part to rescue felines in serious need.
As Shana told  7News D.C.'s Jay Korff about the cats in Ukraine, "Many of them had gunshot wounds or buns. They were evacuated out of really dangerous areas. They're being hit by cars. They're being hit by bombs. Just really horrible stuff."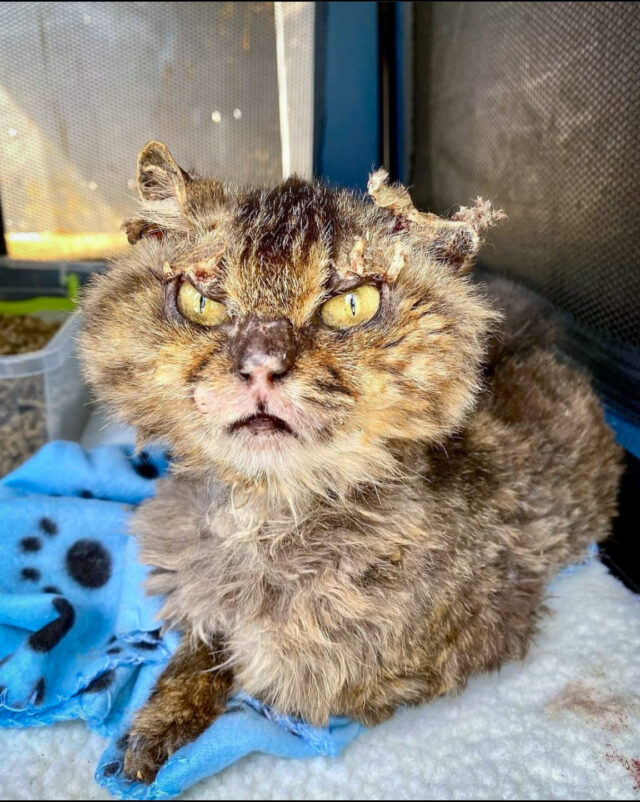 Now, Shana and Sue will head to Ukraine to work with Breaking the Chains, a group specializing in extracting animals from danger and relocating them to safety. They'll spend two weeks at the shelter and then return to the states with an estimated thirty cats seeking forever homes. And Shana says these kitties are ready to find security and love after the horrors they've faced while caught in the ravages of war.
"The cats coming into the shelter, they are lovely. They are social," Shana explained. "They want to be cuddled. They want to be pet. They may be a little scared and shy at first, but you just start scratching them, and they just melt."
Learn How You Can Help
Join Shana in an upcoming Zoom meeting to learn more about her time in Ukraine and what awaits her and Sue when they arrive at the Ukrainian shelter.
The rescue group is also collecting donations to purchase food and medical supplies for the shelter in Ukraine as the winter months will soon be upon Ukraine, and more cats will find themselves in dire need. Those interested in donating should visit Homeward Trail's Saving Abandoned Cats of Ukraine page.
And if Homeward Trails sounds familiar, you might recognize them for their efforts in liberating four thousand Beagles from abuse at the hands of the Envigo facility in Virginia.
Feature Image: Homeward Trails Animal Rescue/Facebook