When a sweet boy named Paeton Morrow found a stray cat on the street near his home in Australia, he knew he had to help. It was obvious that the ginger tabby was in desperate need of some love and care.
"He had been abandoned and was skinny and filthy. It was just over 4 years ago and my son Paeton brought him off of the street," mom Mel Morrow told Love Meow. "My son insisted we keep him."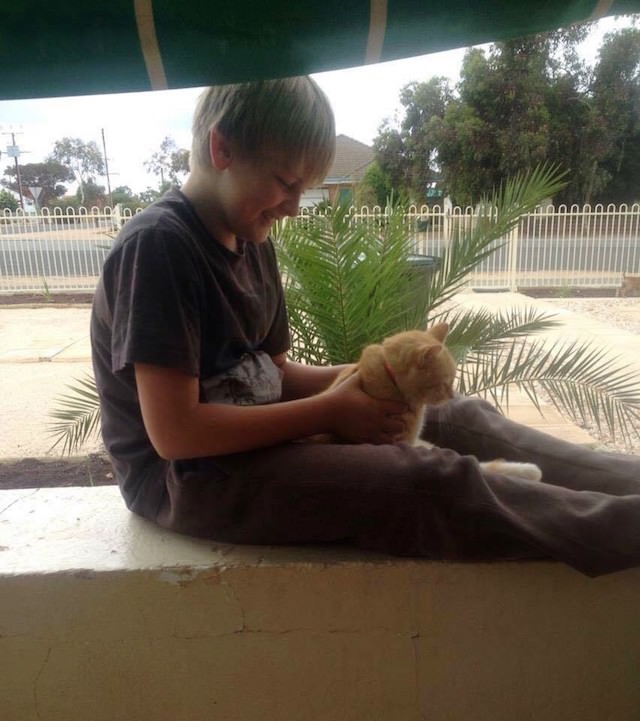 The family already had cats and a Boxer named Gwen, so they decided that after a vet visit, they'd try to find a new forever family for the kitty. Since he didn't have a microchip, the vet said that they could take him to the shelter and hope for the best. That's when the Morrows changed their mind.
"We took him home and introduced him to the other cats and our boxer," Mel said in the Love Meow story.
The kitty assimilated well with the Morrows and earned himself the name Ginja Ninja (or Nin for short). He grew stronger, and went from weighing a mere 5 pounds to a healthy 15 pounds.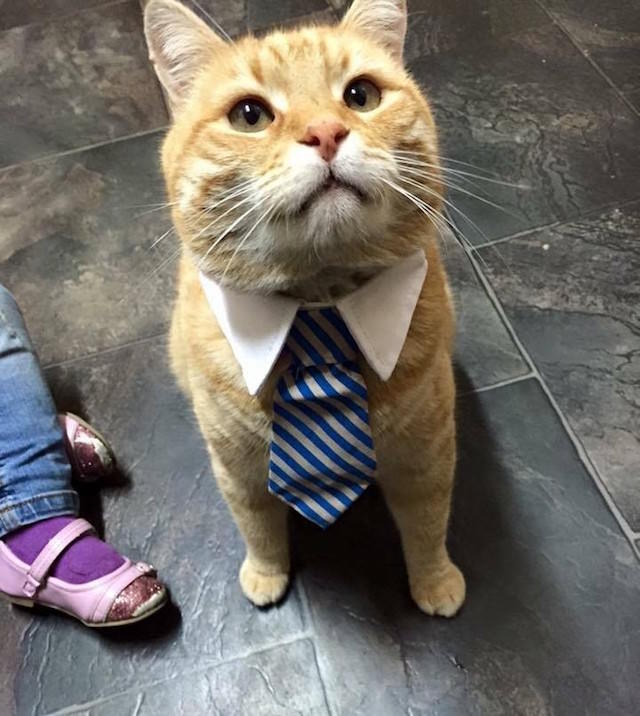 Nin was particularly close to his pal Paeton, the one who had faith in him from the beginning. Then, a few years later, the family received some devastating news.
"This year in February just before Paeton's 12th birthday, Nin and our Boxer Gwen started hovering over him and wouldn't leave him alone," Mel told Love Meow.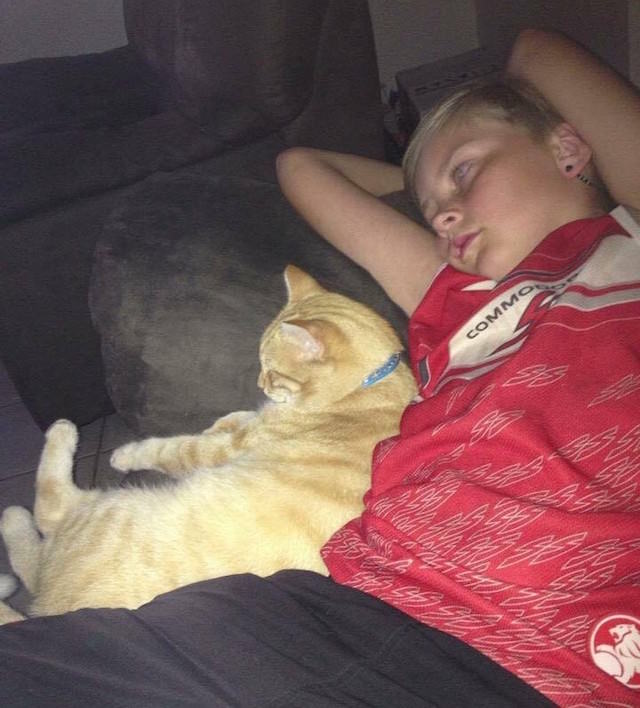 They knew something was wrong, and a couple weeks later, the Morrows learned why: Paeton was diagnosed with Burkette's Lymphoma, which is a type of blood cancer.
"As soon as Paeton sat on the couch Nin was right there and would lay with him," Mel said in the story. "Ginja Ninja stayed with my son the whole time after he got home from having chemo until he went back 6 days later."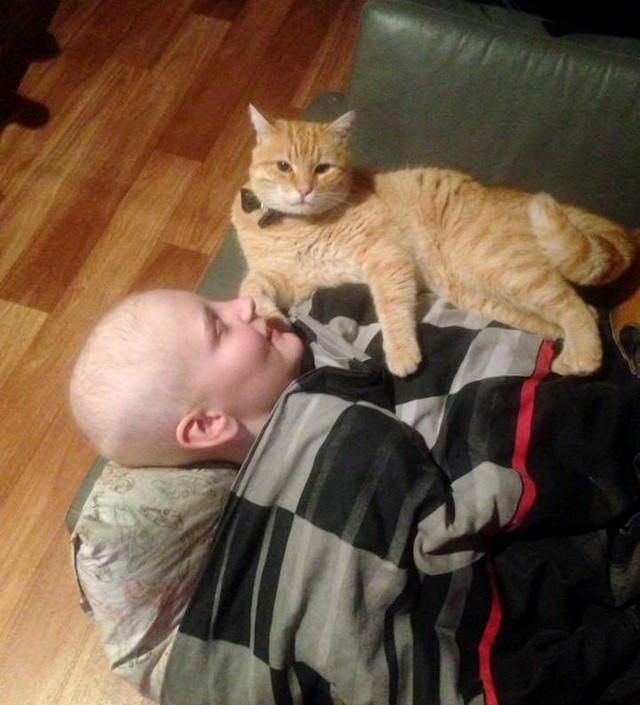 There's no doubt that this once-stray cat wanted to return the favor to Paeton, his rescuer and best friend. And with the love and comfort of his ginger buddy, the 12-year-old boy began to get better and better.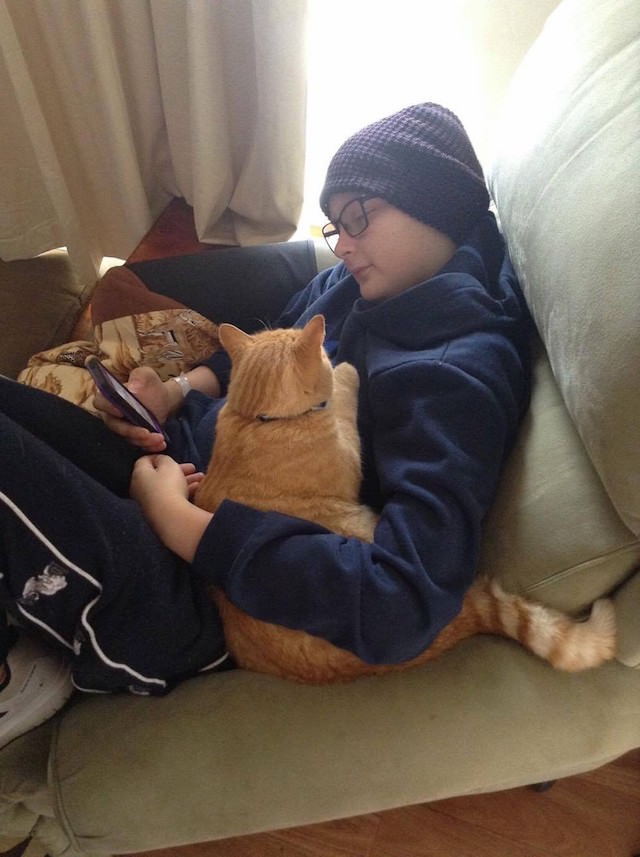 After months of recovering, aided by the happiness and positivity that Ginja Ninja brought to his favorite human, the Morrows received some amazing news. Paeton was healing!
"Paeton has been in remission for 3 months now," Mel said to Love Meow.
Even though he's gotten better, the boy's animals still watch over him like guardian angels. "Nin and Gwen still sleep with him every night," Mel said.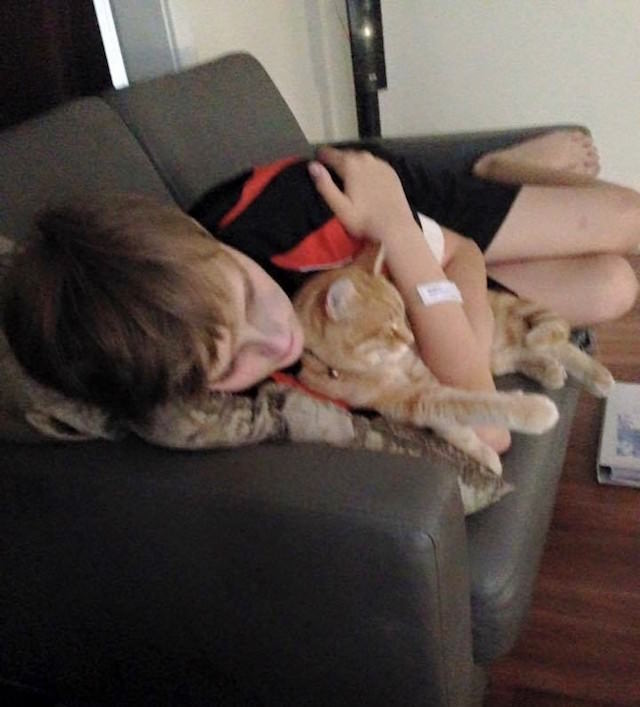 Way to go Paeton! We are thrilled to hear that this brave boy is doing well, and that he and Ginja Ninja found each other. Sometimes, things are just meant to be. 
In a recent update, Morrow shared that these two best friends are still doing great!
Special thanks to Mel Morrow for letting us share this beautiful story. 
(h/t: Love Meow)