Do you have a moody feline?
If you have a cat, the answer to this question will always be YES!
Cats are just moody little creatures. But who can blame them? When you walk as close to purrfection as felines, that's a heavy load to bear, so of course, their emotions swing wild!
While we forgive them their moody ways, it might be nice to have some help interpreting the revolving storm that are kitty emotions.
And now we have the help we need thanks to feline feelings flashcards!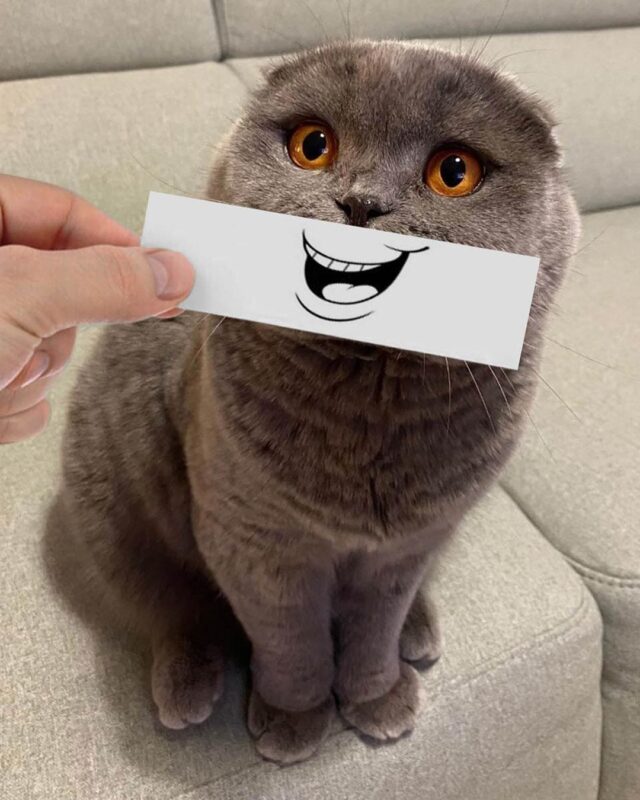 @atlas_scottish_fold/Instagram
How's Your Cat Feeling?
Atlas and CleoCatra are fine examples of cat. They're beautiful, loved, and like all felines, they have a range of emotions that can vex their dad. But being a creative cat dad Adrian created a solution that's both helpful and adorable!
Using some Photoshop skills, Adrian reveals the wide nature of feline emotions via cartoon facial features! He captures Atlas and CleoCatra in a cute pose, then edits in his hand holding a paper scrap with an appropriate emotion to their pose.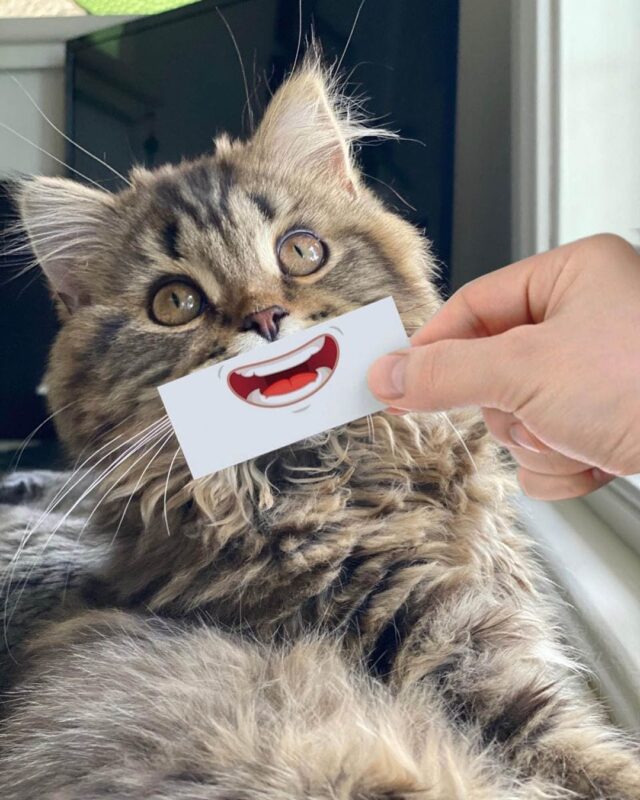 @atlas_scottish_fold/Instagram
How did he come up with the cute idea?
"I'm always looking for ideas for creating creative posts and came across an image online with a white face mask with different facial expressions on it," said Adrian in an interview with Bored Panda. "This gave me the idea to do the white strip facial expressions focusing on the mouth and eyes as these are the most expressive parts of the face."
Atlas, the adorable Scottish fold, shows us what cute and sassy looks like on a cat…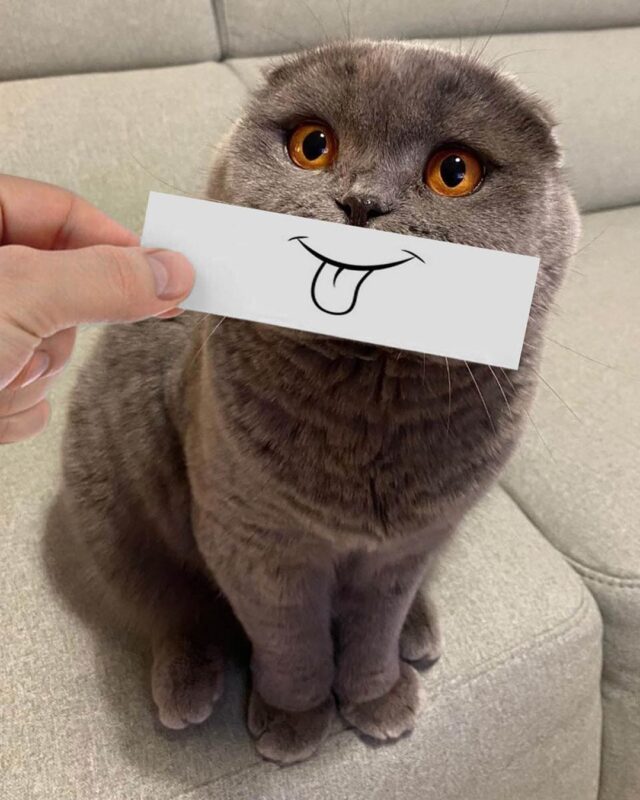 @atlas_scottish_fold/Instagram
Happy as a tabby cat can be, CleoCatra, the Scottish longhair, wears her purrtiest smile for the camera…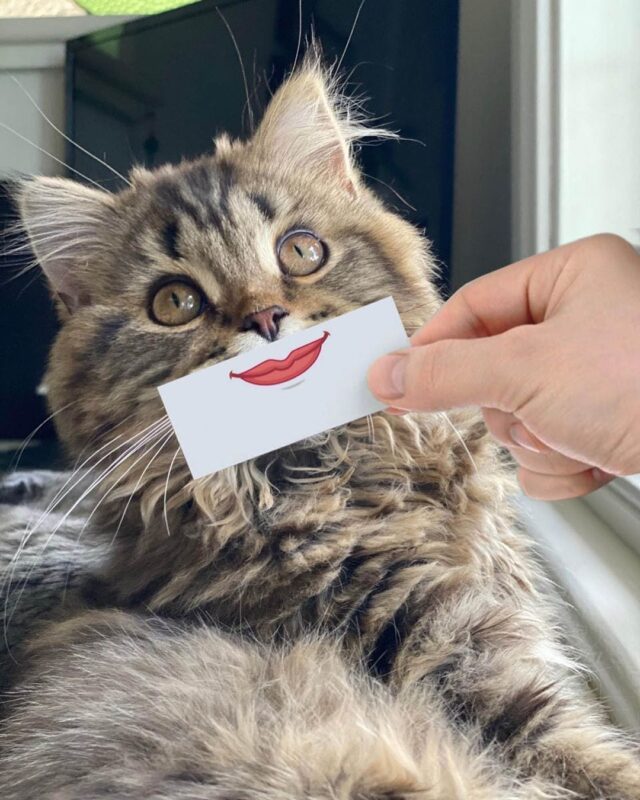 @atlas_scottish_fold/Instagram
Atlas's Instagram bio reads, "A friendly little couch potato with a cute personality 25% cat 25% owl 25% seal 25% otter = 100% Atlas". We see all that more with this pair of feline feelings flashcards!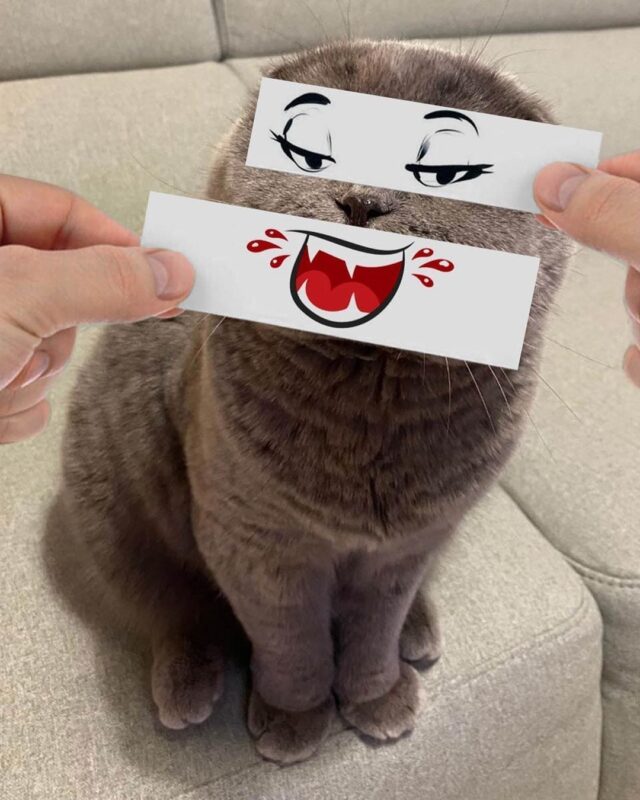 @atlas_scottish_fold/Instagram
Adrian explained CleoCatra is a curious girl who "loves human attention and she is so loving and smoochy." This card of feline feeling reveals her love-me-please-I'm-so-cute mood…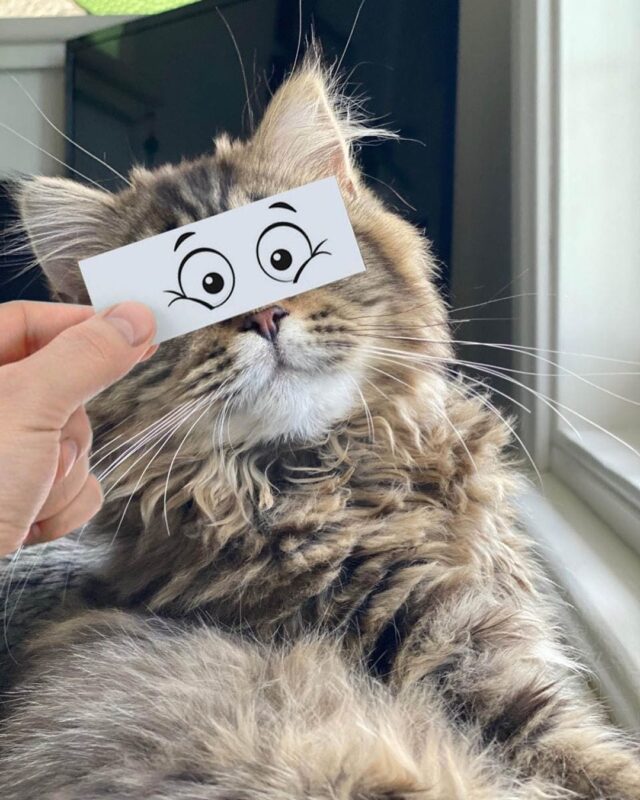 @atlas_scottish_fold/Instagram
"Atlas is a joy to have around the house," said Adrian. "She's very quirky and loves to lay on her back with her paws up in the air. She loves to follow me around the house and is always curious and needs to know what I'm getting up to. She enjoys a good pat and kitty massage followed by a long cat nap." Here, we see the gray cat's quirky!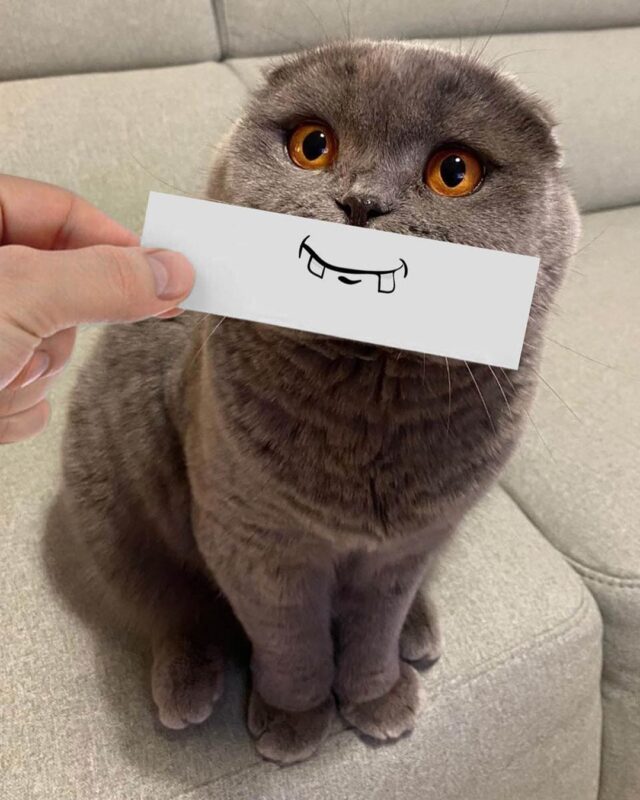 @atlas_scottish_fold/Instagram
"CC is a little cheekier and will often wait around the corner for her big sister ready to pounce." CleoCatra's cunning thoughts on display…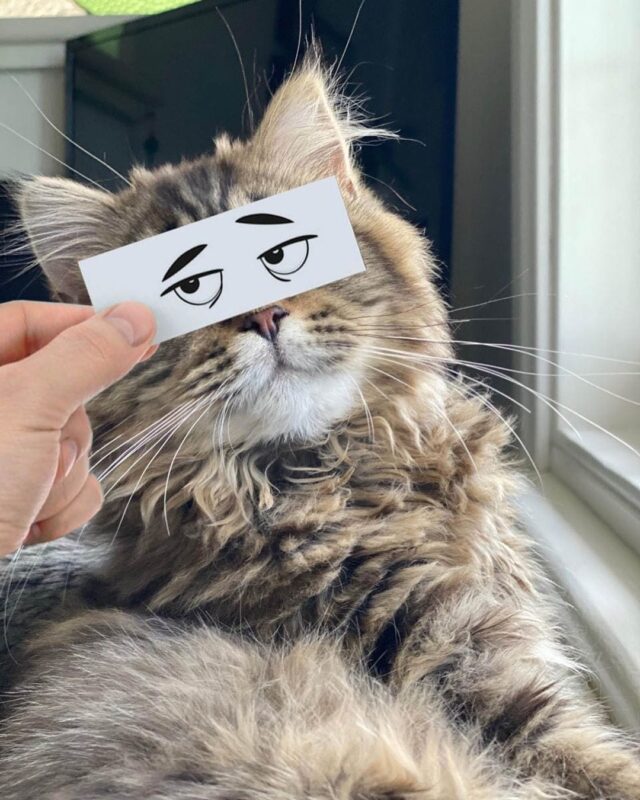 @atlas_scottish_fold/Instagram
But this goofy face says she isn't sneaky all of the time. Sometimes you have to let your inner derp run free!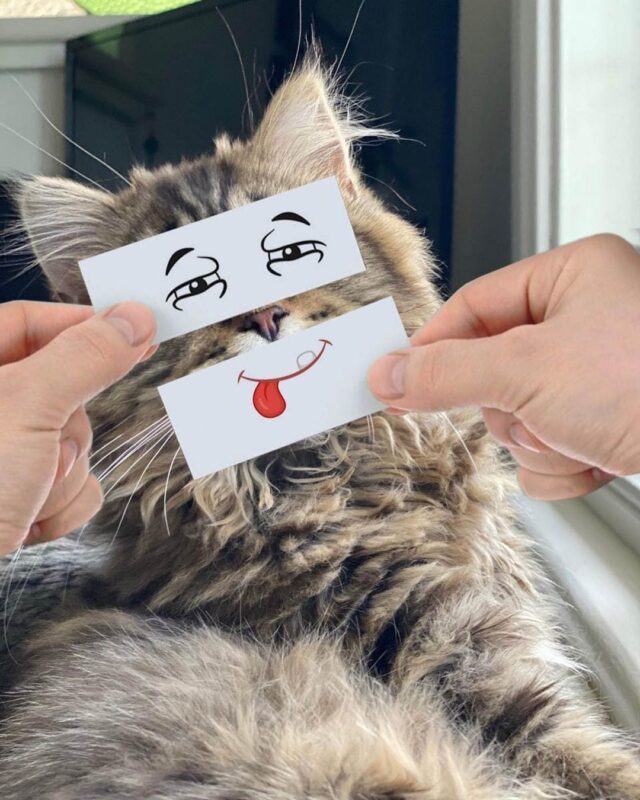 @atlas_scottish_fold/Instagram
Follow Atlas and CleoCatra on Instagram to catch all the fun they have with their dad!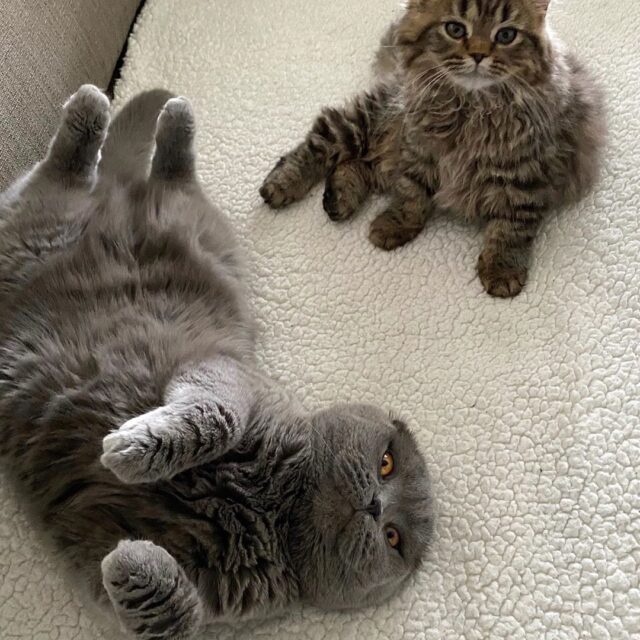 @atlas_scottish_fold/Instagram
H/T: www.elitereaders.com
Feature Image: @atlas_scottish_fold/Instagram