Canines may be notorious for their loyalty, but this cat's perseverance will rival even the most devoted dog!
Kunkush is a kitty beloved by his family, consisting of a mother and five children. When they had to flee Iraq, there was no question that the cat was going to accompany them.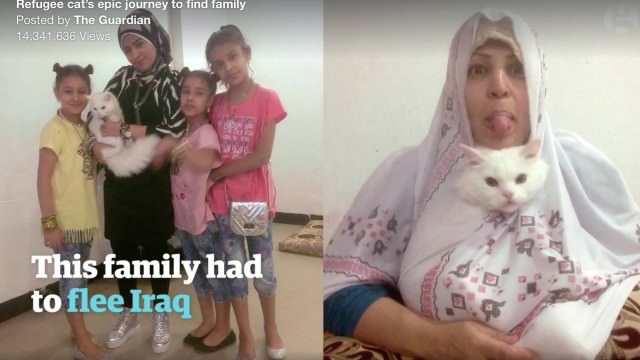 In November 2015, the family arrived on the Greek island of Lesbos on a rubber inflatable boat along with a crowd; In just that month, about 100,000 people found refuge there.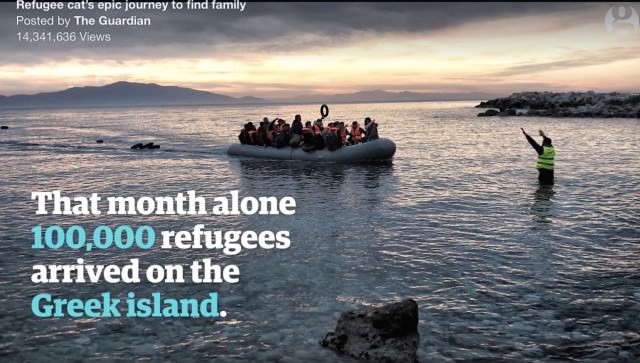 Amongst the chaos, Kunkush got spooked, and ran off. Imagine, traveling all that way with your furry family member, then losing him in a country that's completely foreign to you!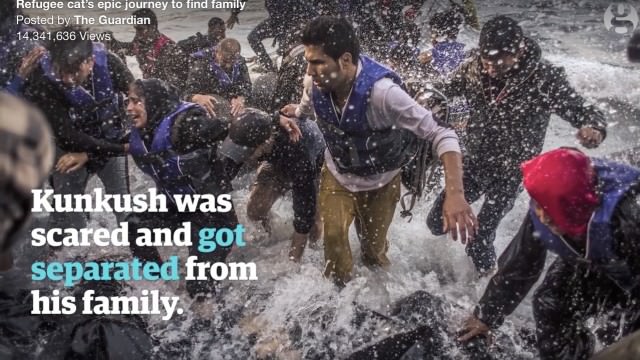 They searched for the cat, but could not find him. The family had to continue on their journey, and headed to Berlin without him.
A few days later, the kitty was seen; someone must have realized that the family was missing him!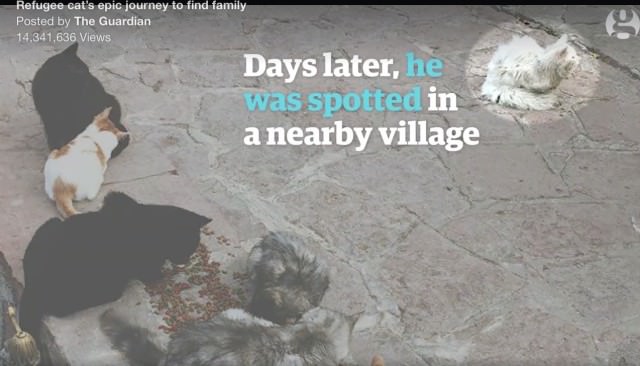 He was dirty but otherwise alright, and was taken to a vet.
Hearing the story,  American volunteer Ashley Anderson was determined to reunite the family. She and her friends created posters with the cat's story in Arabic and English, posting them around Greece and Berlin.
As word spread, another volunteer named Amy escorted the cat on a plane, and flew with him to Berlin. They knew they were getting closer to his family, they just had to pinpoint their location.
Amazingly, the family was found in Norway, where they had gone to settle into a new life in safety. The only thing missing was Kunkush…but not for long!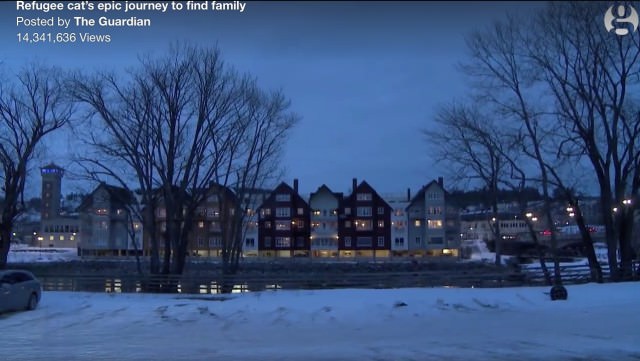 When feline and family were reunited, there was tons of tears, kisses, and cuddles.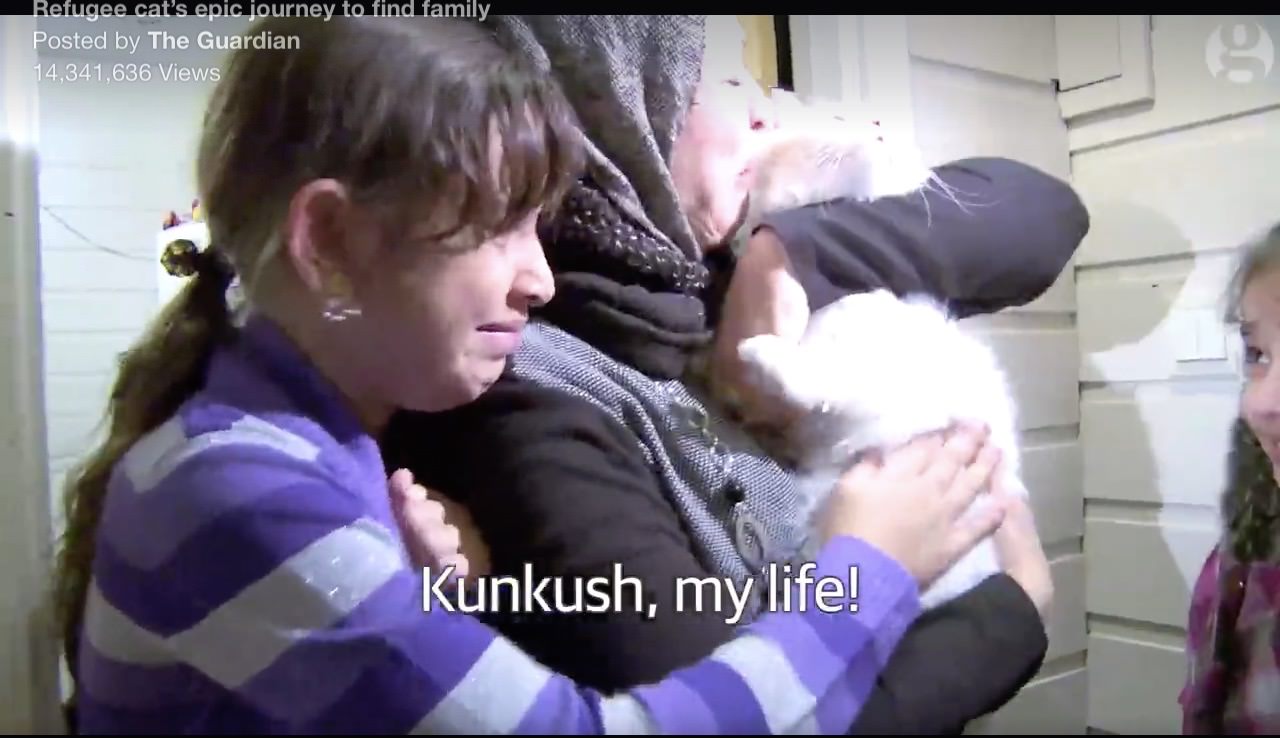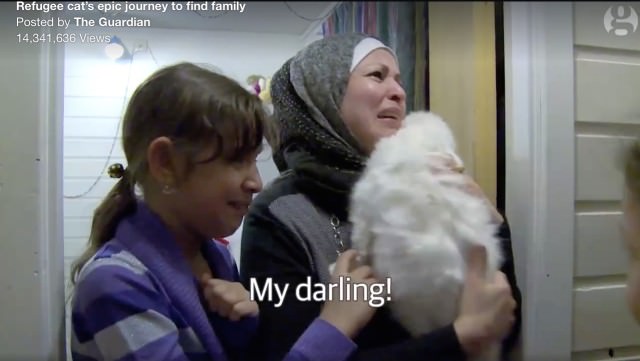 It's wonderful to see such happiness among a family who had endured so much. What an amazing story of hope, teamwork, and loyalty!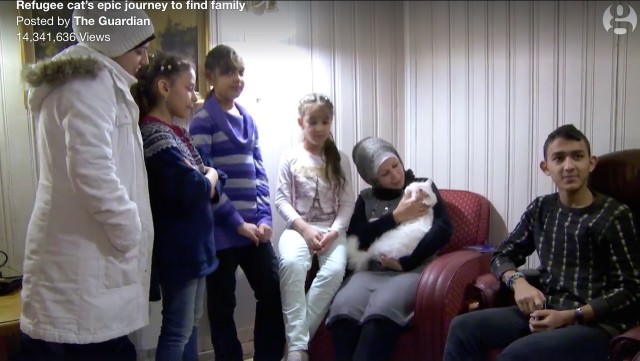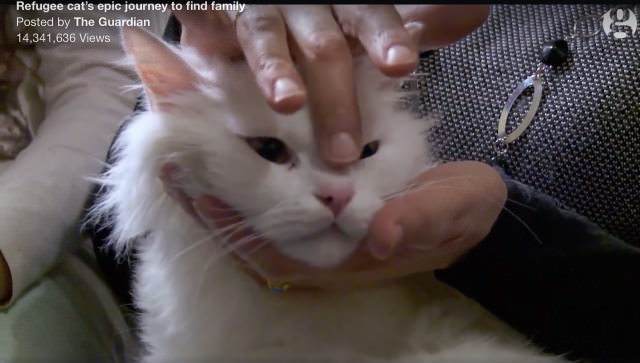 It's no wonder this heartfelt video has had over 14 million views! Just try watching it without tearing up:
Refugee cat's epic journey to find familyRefugee cat's epic journey to find familyKunkush the cat was a beloved member of a family who became refugees when they fled Iraq for the safety of Europe. Travelling through Greece, cat and family became separated, sparking an international online search in hopes of reuniting them.This is Kunkush the cat's story.

Posted by The Guardian on Friday, February 19, 2016