For more than a year, Imgur user, Antoine2449 has been photographing the neighbor's cat when she arrives for her daily visits. It all began when the kitty named Mama showed up on the back porch.
Antoine2449 opened the door and showered her with ear scratches and kitty treats. Ever since, Mama has not let a day go by without visiting her surrogate family.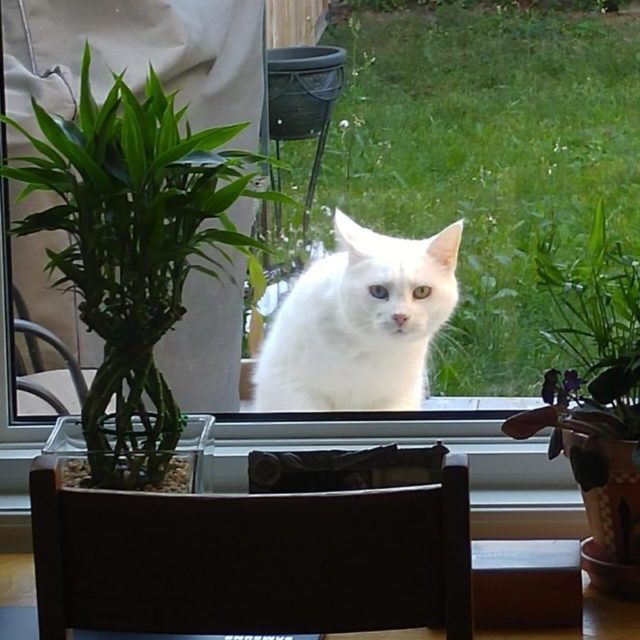 If they aren't outside when she arrives, she will peer through the windows until she spots them, then "knock" on the glass with her little white paw.
"She meows and paws at the window or patio window to try and get our attention. If she doesn't see us she will sleep on the patio furniture waiting for us," Antoine2449 told Love Meow.
Once they arrive, Mama purrs and headbutts her favorite neighbors, hoping for a good petting, some treats – or ideally both!
It's as if she's known them all her life.
Mama certainly seems to have these folks well-trained!
But who wouldn't enjoy a daily visit from such a sweet, pretty kitty?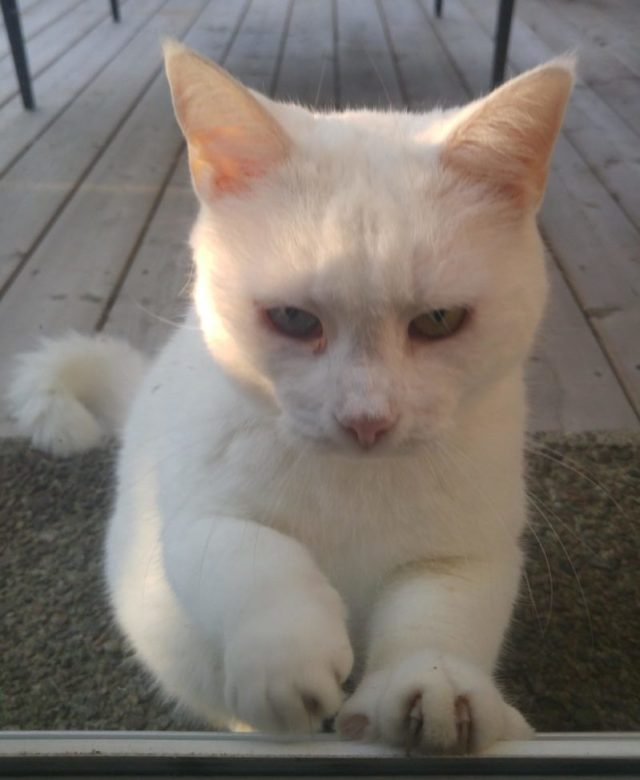 Mama has heterochromia, a genetic trait that causes a cat to be born with two different colored eyes. Mama's left eye is green while her right is a lovely sky blue.
She sure is one lucky cat. While so many kitties are without a home of their own, Mama has two families that love her!
H/T to Love Meow
Featured Images via Imgur/Antoine2449