When Imgur user voiceafx got a call from his ex girlfriend saying she wanted to get back together, he knew he had a big decision to make.
"A former girlfriend and I still have feelings for each-other, but we split because of religious differences," he wrote in the post.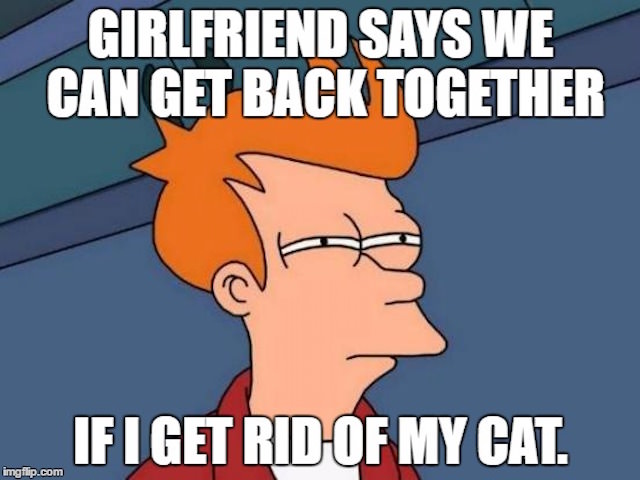 Then, she said something that made everything crystal clear. "[She] said that if we got back together, I'd have to get rid of my cat," he wrote.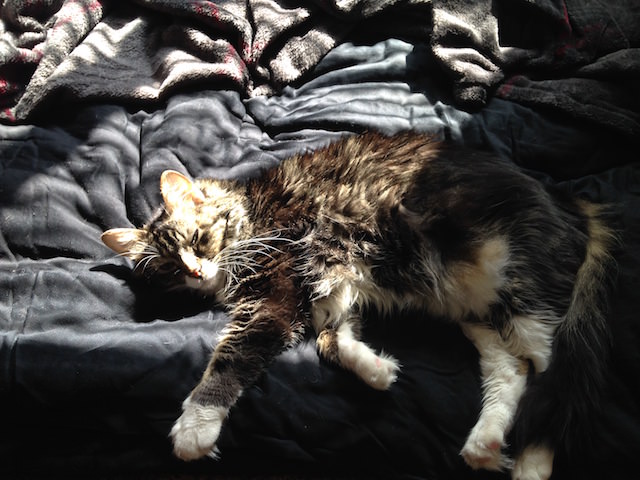 The man decided that given the choice between his ex and his cat, his fluffy kitty Hobbes took priority. "I'm 33 years-old, and Hobbes is the closest thing I have to a kid," he said.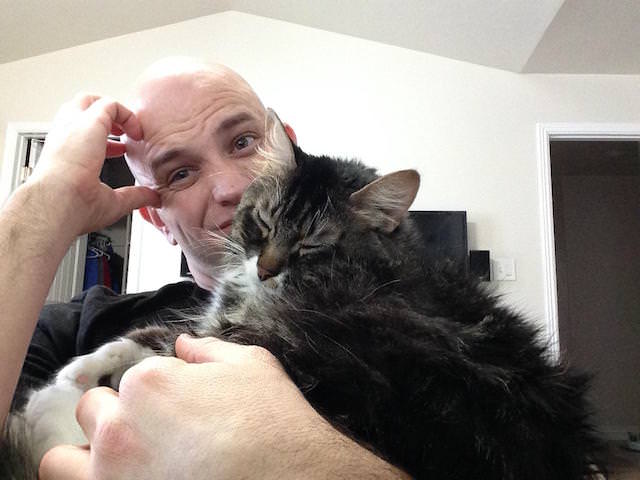 "I love my kitty cat, and I'm never 'getting rid' of him. I now have no desire to get back with my ex. End of story," he concluded the post, which was titled, "Well, I guess this is goodbye, then."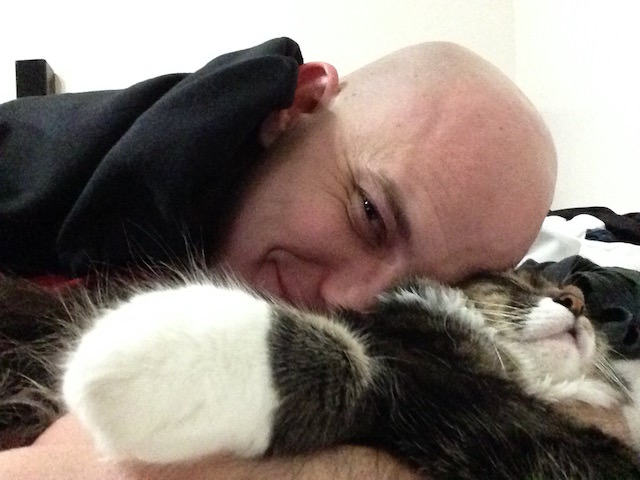 At least she made the decision easier for him!
Cat lovers know that relationships can come and go, but the bond between a human and their cat is forever! Good choice, voiceafx – we'd say you made the right one!