At iHeartCats, we see and hear about cats every single day. And until now, we've never heard a story about cats and the Capitol. For those of us that haven't had the opportunity to see these infamous buildings in person, we still know from the television and movies about these beautiful buildings and all the history that's associated with them.
But when these two commonplace things are put together, the result is something out of the ordinary!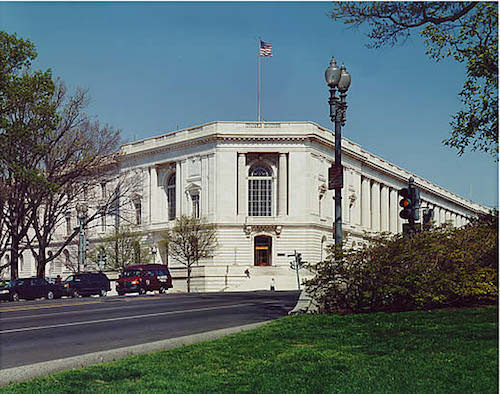 Time reports the uncanny incident from a few days ago:
"…an unidentified woman was spotted walking a black cat with white paws through the halls of the Russell Senate Office Building."
Today I saw another person walking a cat on a leash. This time, in the Russell Senate Office Building (it also had a stroller) pic.twitter.com/JVPHjAtIlw

— Betsy Klein (@betsy_klein) May 11, 2017
The cooperative cat was walking on its leash, and the woman was also pushing an empty stroller… you know, in case the kitty got tired of walking.
The feline may belong to the woman it was with, or perhaps it was being escorted to its politician human. The world may never know what really took place that day, but at least it made us smile!
(h/t: Time)