Could an old veterinary wives' tale be a good indicator of temperament in felines?
Called the "dangle test," TikTok users have been eager to try it after Kansas veterinarian Dr. Tori Given posted a video illustrating the simple experiment. And with more than 7.5 million views and almost one million likes, more than a few cat parents want to find out if they've got compliant cats or fussy felines. Dr. Given's viral post sparked a slew of response posts with hilarious results and flabbergasted pawrents. Comments from others who tried the test also supplied a bevy of outcomes and lots of laughs!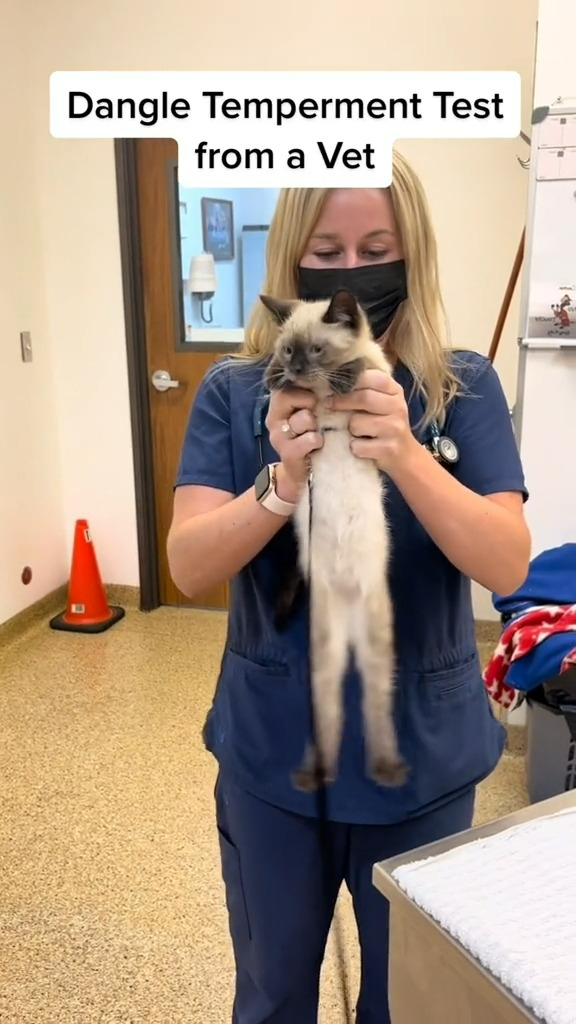 Dangling On TikTok
When Tori first began posting on TikTok about her experiences at Little Apple Veterinary Hospital in Kansas, she hoped to connect with other veterinary professionals, but she soon realized fur parents could benefit from what she experienced in the clinic too.
"I first started out on TikTok trying to share interesting cases that I saw in the clinic to hopefully reach other veterinarians or students interested in veterinary medicine," Dr. Given told Newsweek. "From there, I realized that TikTok can be a great educational tool for owners that are interested in helping pets live their best healthiest lives. "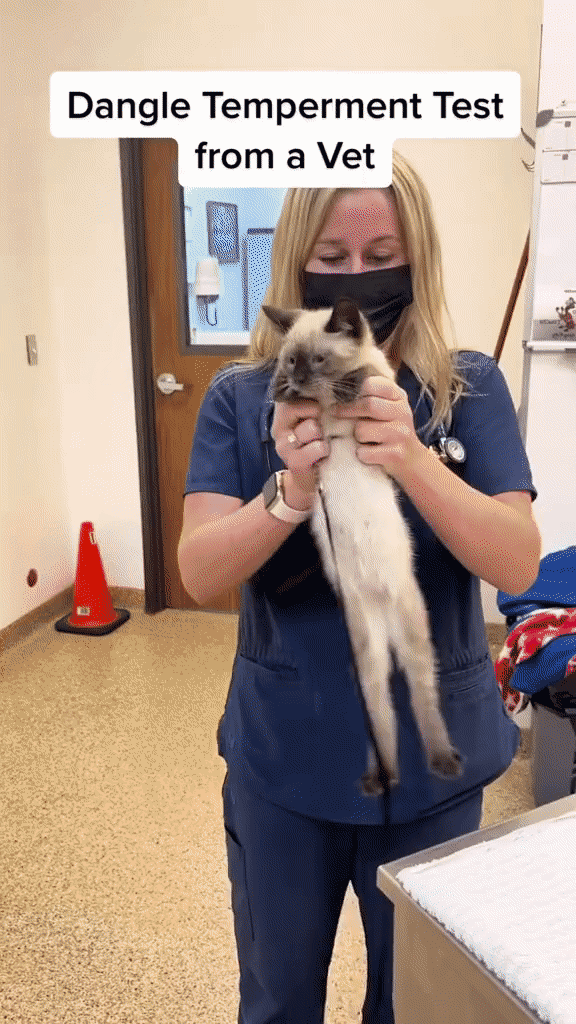 And when she shared the "dangle test," TikTok went wild for the video!
In the adorable viral video, Tori holds up a sweet kitten and, with a laugh, instructs, "Apparently, if you dangle them like this and they're ok with it, then they'll be good cats."
Tori learned about the test from "a wise older veterinarian" when she started in the field around eighteen.
"His theory was that if you hold up a puppy or kitten and they loosely dangle without stress then they will grow to be nicely tempered dogs and cats," said Tori.
Comments Bring Comedy Gold
Response posts to Tori's video were plenty, many featuring pleasantly surprised parents when they learned their kitties were fine to dangle. Tori shared a compilation featuring some of the best dangles.
The comments on Dr. Given's post came hard with the laughs as many paw parents lamented their attempts, with one sharing, "I tried it, and I now have no more hands. Still a good cat tho."
One commenter said, "instructions unclear. adult cat currently playing with my severed limbs."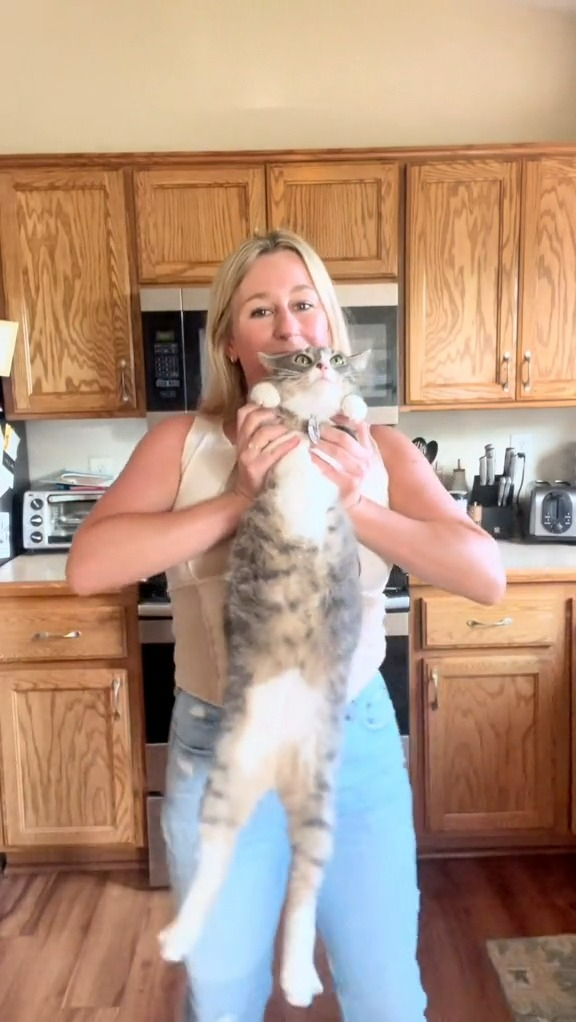 "FYI: My cat dangles, but she's a menace. she hates me. She makes her own rules. I pay rent to her," commented another cat minion.
To one cat parent who wondered what it meant that their calico cat wasn't having the dangle, Dr. Given assured, "Ah, they are still perfect, but they might be spicier than the danglers."
And a dog lover wanted to know, "What about pups?"
Tori confirmed the "dangle test" also works for the canine kind!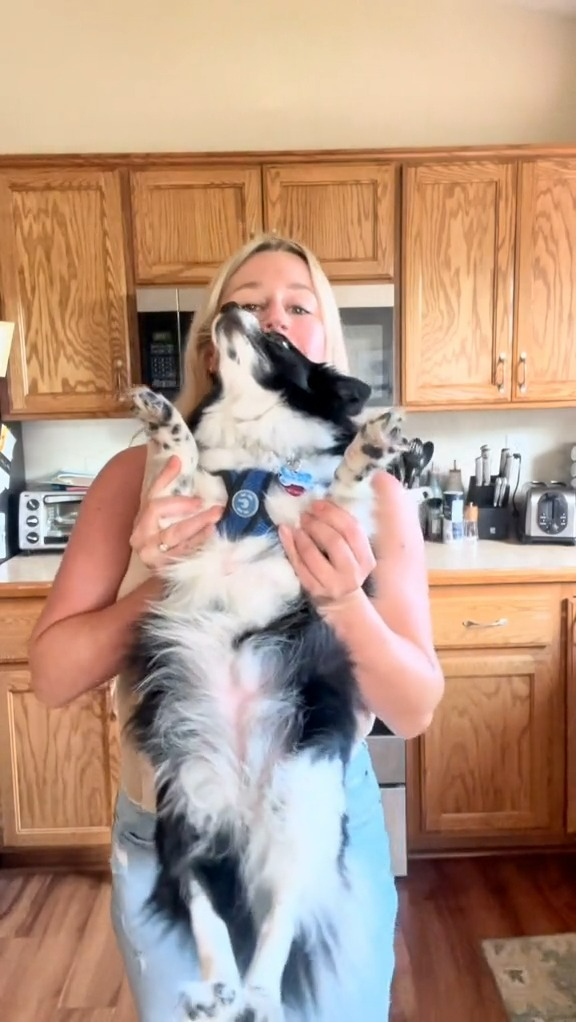 How To Safely Dangle
In a follow-up video where she dangled her own cats and dogs, Tori explained, "Proper dangle safety is to keep the arms and shoulders as one unit."
Now, do you dare do the dangle test with your cat? Let us know how it goes!
Feature Image: @doctor_tori/TikTok