Cat lovers know that kitties are often the ones to decide where they're going to live, not the other way around. So when one couple agreed to take in a new feline friend who had chosen them, they had no idea that they were about to get more than they bargained for!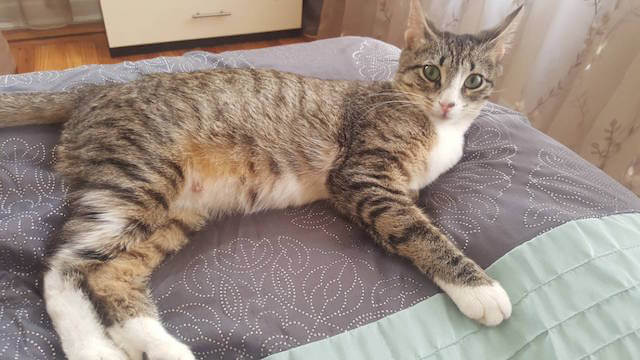 The Imgur user explained that the tabby just "walked into their lives out of the blue." He and his wife named her Whiskey and decided that she should stay. Soon after, they made an appointment with the vet, who said she was only about 5 months old… and she was pregnant!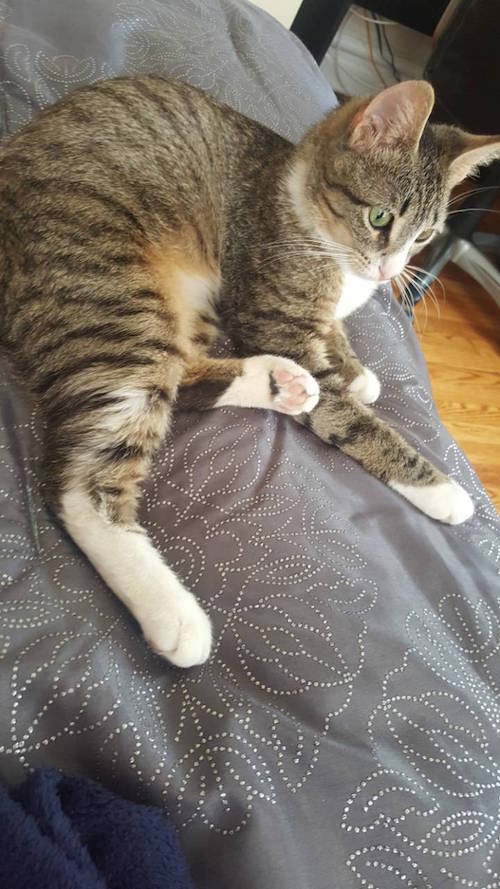 Though they were shocked by the news, the couple made a decision. The poster recalled:
"So my wife and I talked about it and we were willing to keep regardless of her situation. Made a place for her to give birth. And waited."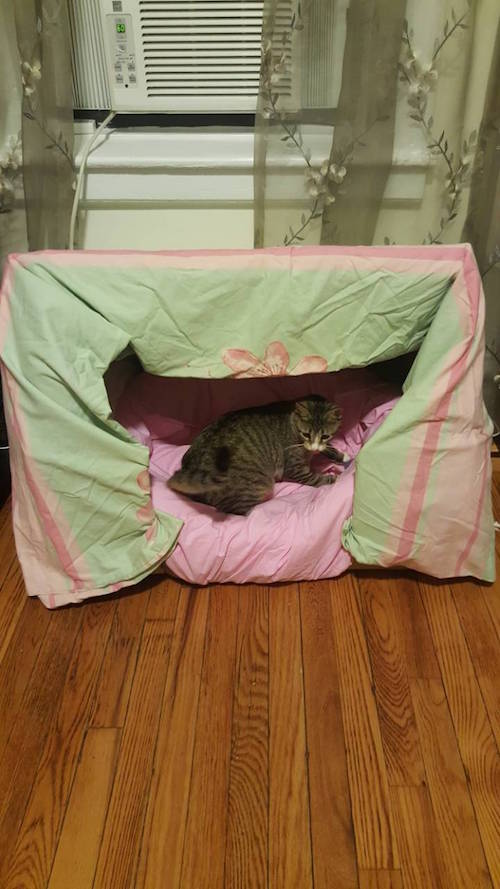 Soon, it was time to help Whiskey bring her little ones into the world.
"She gave birth to 5 kittens. And they were all alive. We researched everything about cats giving birth and it went well," the poster said.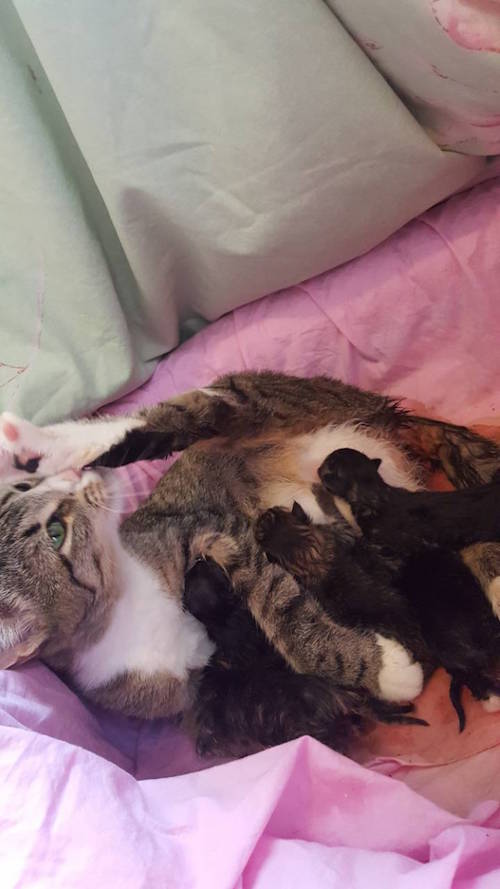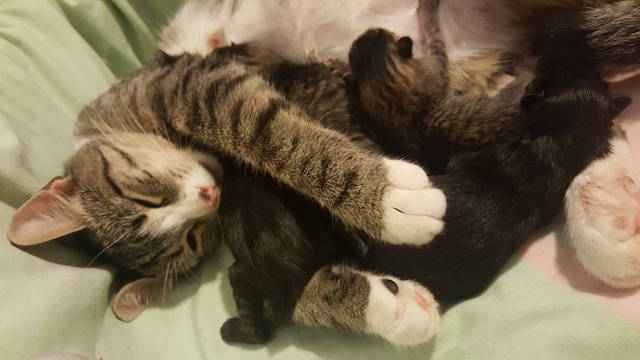 "Don't forget you are looking at a 6 month old cat that gave birth."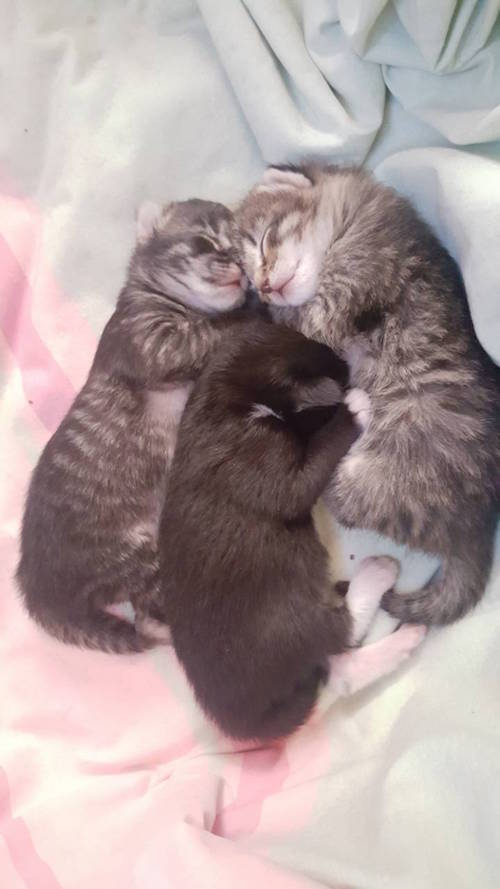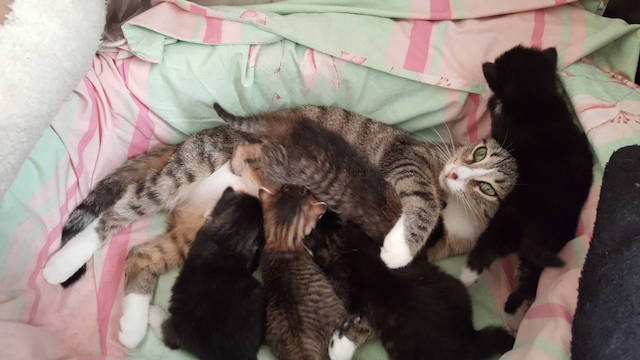 The couple happily cared for the babies, but knew that eventually they'd have to find forever homes for them… except one.
"Out of 5 kittens we thought about keeping one and we picked this little munchkin," the cat dad wrote.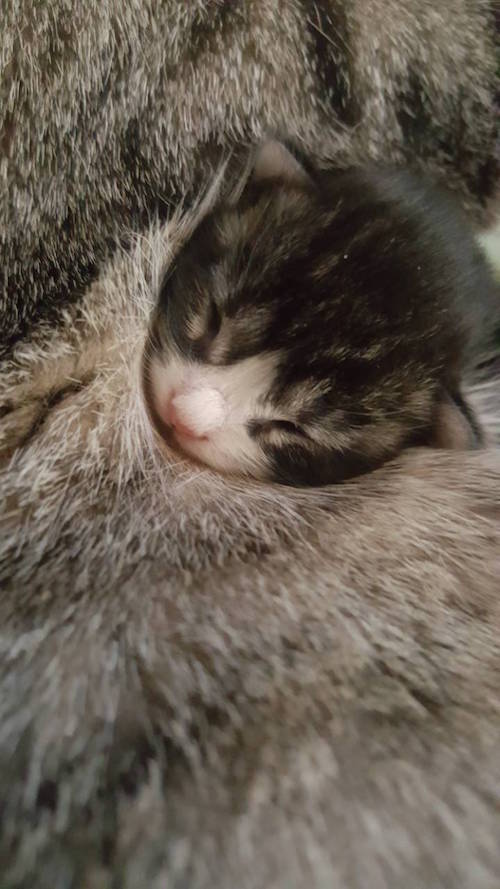 After a month, they were bouncing around like healthy, energetic young kittens should. They also learned how to use the litter box.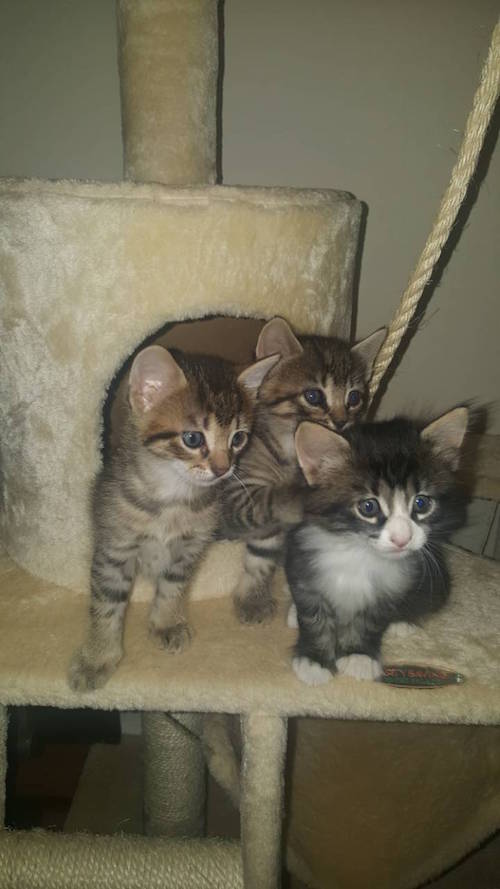 When they weren't playing, they enjoyed taking snoozes while in each others' company.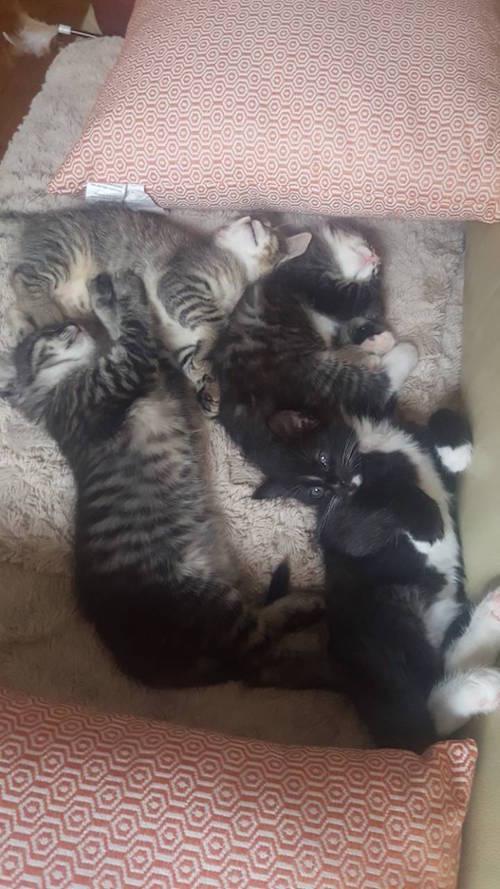 After two months, it was time to place four of the kittens in their forever homes.
"So 2 months passed. We kept one and luckily found good homes for the rest [of the] kittens," the poster said. "It was hard to find people that wanted to take them," he admitted.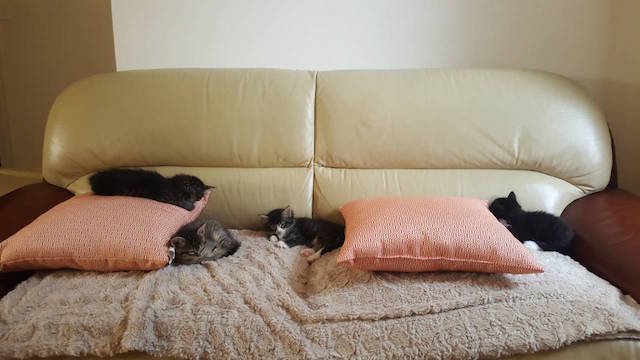 Now, the cat parents are enjoying life with Whiskey and her baby. They named the kitten Candy, "because she's very very very sweet and active."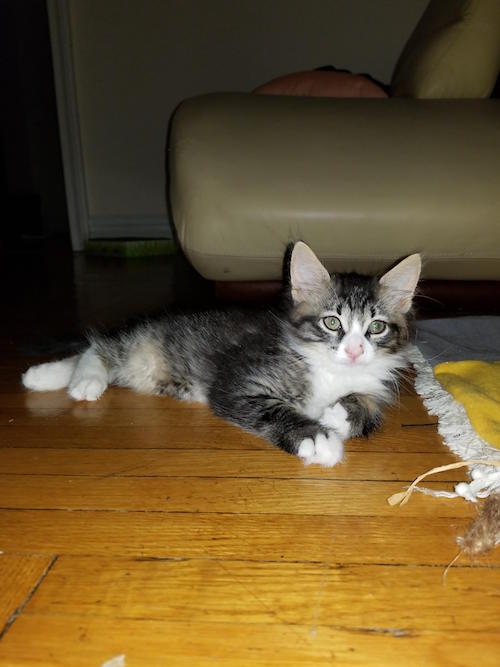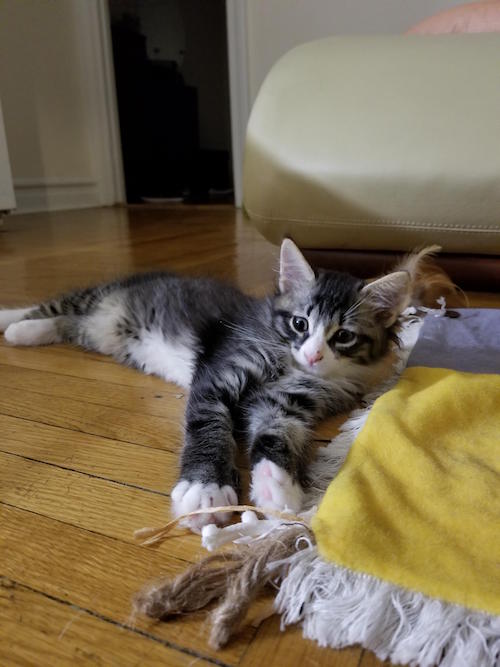 We're glad that this family went above and beyond to help Whiskey and her kittens find their purrfect forever homes. This story is also a reminder that cats can get pregnant very young, so it's imperative to get them spayed or neutered.
Share this story if you love animal rescue!