Blue (or Jabba the Cat) loves slumber parties with his neighbor. When this colossal kitty's human works third shift, two-year-old Blue packs his pajamas and heads a door or two down to spend the night.
Reddit user tadaha21, the cat's overnight companion, posted pictures of the 23-pound Maine Coon making himself at comfortable at his home away from home.
Check out how this clever cat does sleepovers!
First thing's first: cuddle time with his hospitable neighbor.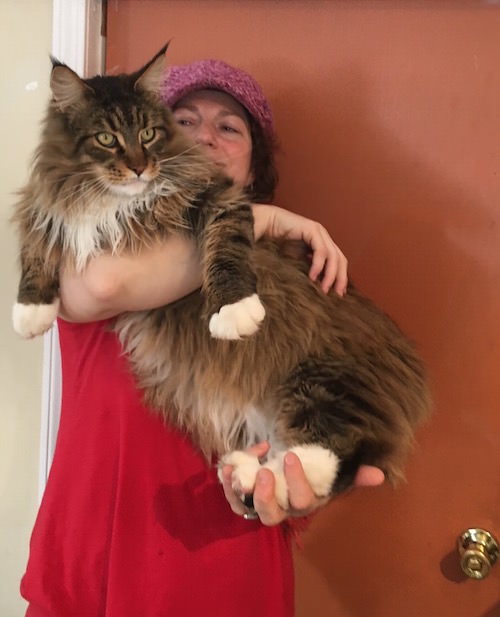 They spend some time catching up on each other's lives.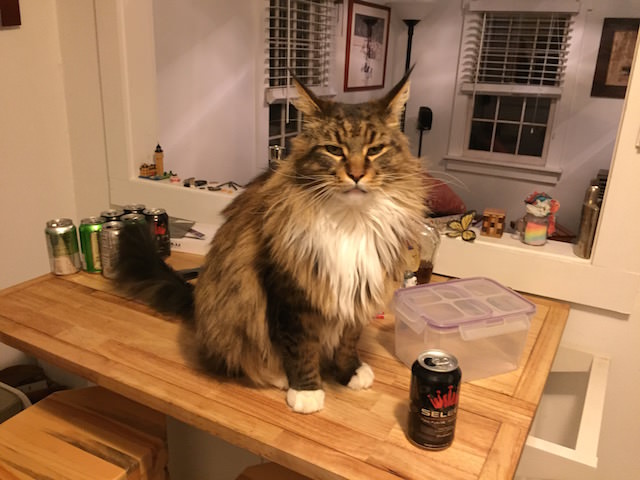 Blue always feels right at home, helping himself to a midnight snack…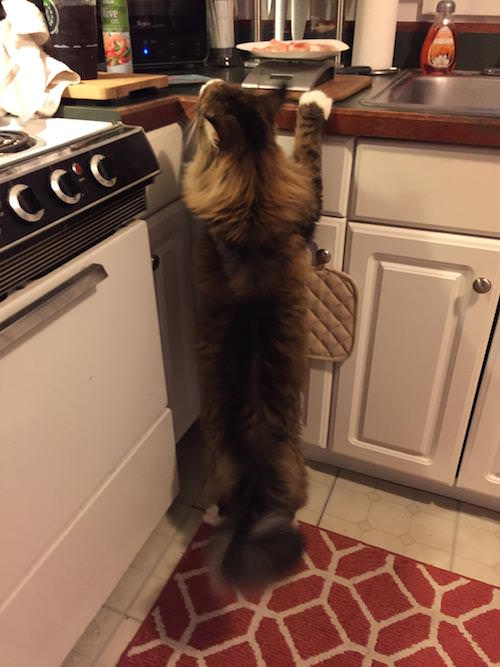 …or two!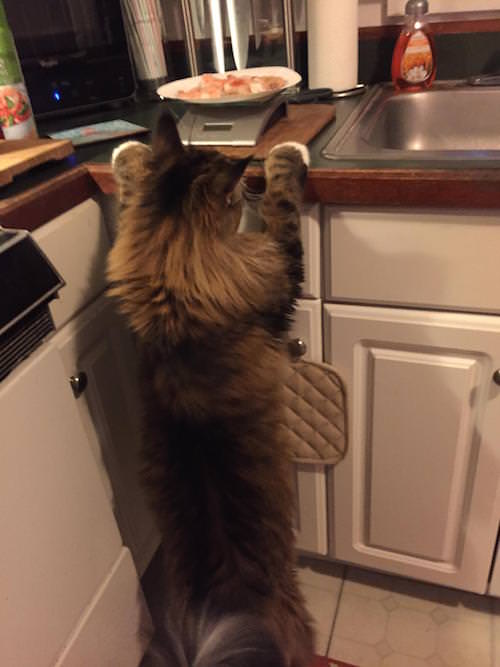 Looks like Blue is large and in charge in two households! Have you ever had a neighbor's pet come to visit you? Tell us in the comments below!
(Featured images adapted from tadaha21 via reddit and imgur.)