In the town of Waimate in Canterbury, New Zealand, Thor the Bengal cat was a local celebrity. The friendly cat made regular rounds about the city, making friends wherever he went. And when Thor moved away a few years ago, settling down in the larger city of Motueka, the residents were sad to see him go.
But parents Grace and Mitch Goodman felt the city was too big for their Bengal boy. To give him back the quieter life he so preferred, they made the tough decision to move Thor back to Waimate to live with family in the area. Now, the kitty boy is back in town and starting to make his old rounds again.
Holding to the hope he'll soon show up in their area, the townsfolk are keeping their eyes peeled for their feline buddy. Some lucky residents have already spotted the spotted cat and have reported their sightings on Thor's Facebook page.
An Upstanding Citizen
Just a few years ago, the town of Waimate discovered a feline friend in Thor. The then two-year-old cat used to stroll the streets of the town center, visiting with people at the Waimate District Council building, the library, and even some of the shops. And this happy cat made friends wherever he went, earning "treats and cuddles," according to The Timaru Herald.
And as Grace said in an interview at the time, "Everyone goes into town looking for him. He just puts a smile on everyone's face."
The citizens loved their Bengal buddy, and when he moved away to Motueka, they were left with a cat-shaped hole in their hearts.
Tracy Hynes, who works at the Council office's front desk, recalled her visits with Thor, telling The Timaru Herald in a recent article, "He would march on in through the front doors and jump up on the counter to say 'hello.'"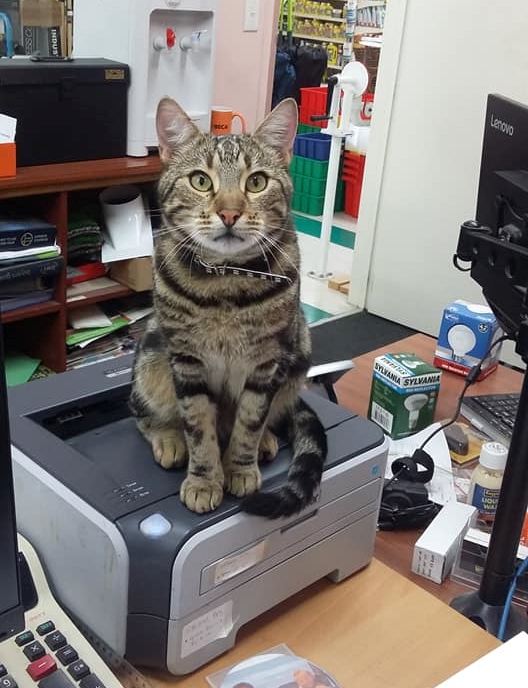 "He would stop traffic, he would walk across the pedestrian crossing like a human and cars would stop and wait for him."
Bengal Back in Town
Now the five-year-old Bengal star is back home!
As Grace announced on Thor's Facebook page, "Due to Thor's friendly and adventurous nature, and Motueka being a bigger and more populated area (especially during tourist season) we made the decision, after three years of being up here, that it was far safer for Thor to be back in Waimate."
"We know how much the town loves him and while there are risks anywhere he goes, we believed this was the best move for him."
One poster to Thor's page said it was time for a trip to the store just so she could look for the returned kitty darling. Another commenter reported seeing him "spraying bushes" and making friends with some other kitties. Sounds like Thor is happy to be back and spraying his excitement around for all to smell!
"Please keep an eye out for the wee devil and feel free to post on the page at anytime," Grace requested. "We would love to continue to keep his adventures documented like before."
But if you're not close to Waimate, keep up with Thor's World on Facebook and watch as this Bengal boy gets back to the business of making friends.
Feature Image: Thor's World/Facebook