In January, The Meow Mission was tipped off about a mangled cat living behind a fast food restaurant in Indiana. According to their Facebook page "His foot [was] mangled and all the fur from his tail [was] stripped off." It didn't take long for them to gather up a team of dedicated volunteers to help the desperate cat they named Sherbert.
(Images from Facebook)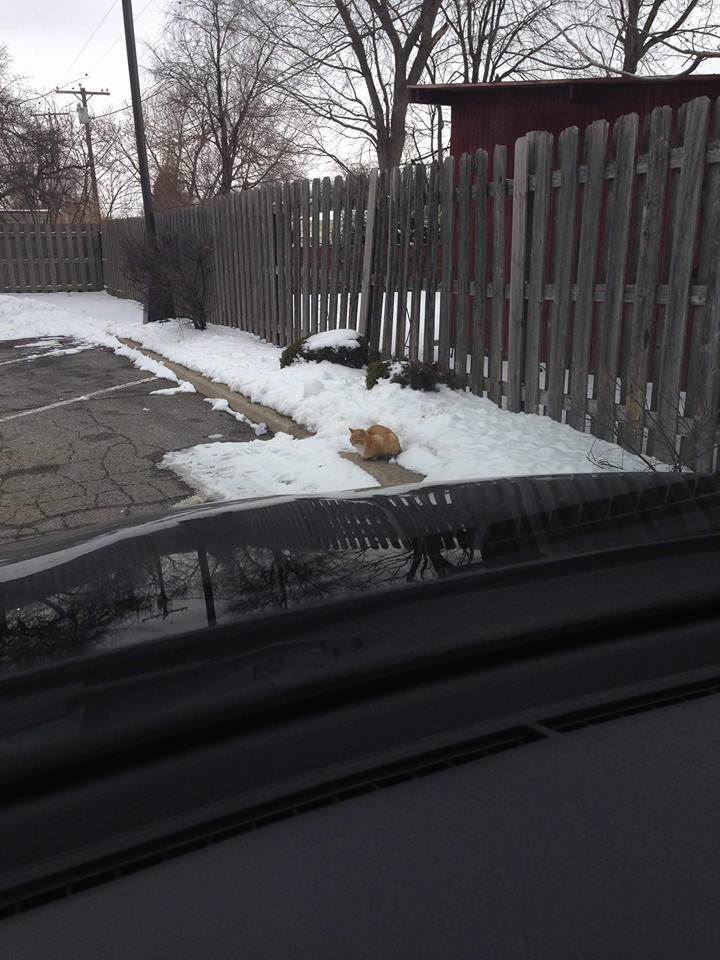 Trapping Sherbert wasn't easy. He wasn't interested in the smelly wet food they usually use to lure in hungry cats, whether because his outdoor life had never introduced him to cat food before or because he was in too much pain. But finally, on January 24th, they got him!
They took him in for emergency surgery the next day. The poor little guy had to have his hind leg and most of his tail amputated. They learned at the veterinary appointment that Sherbert had likely crawled up into a car to stay warm on the engine during the frigid winter and had become injured when the car started. Let this be a lesson to always bang on the hood of your car before you start it in the winter!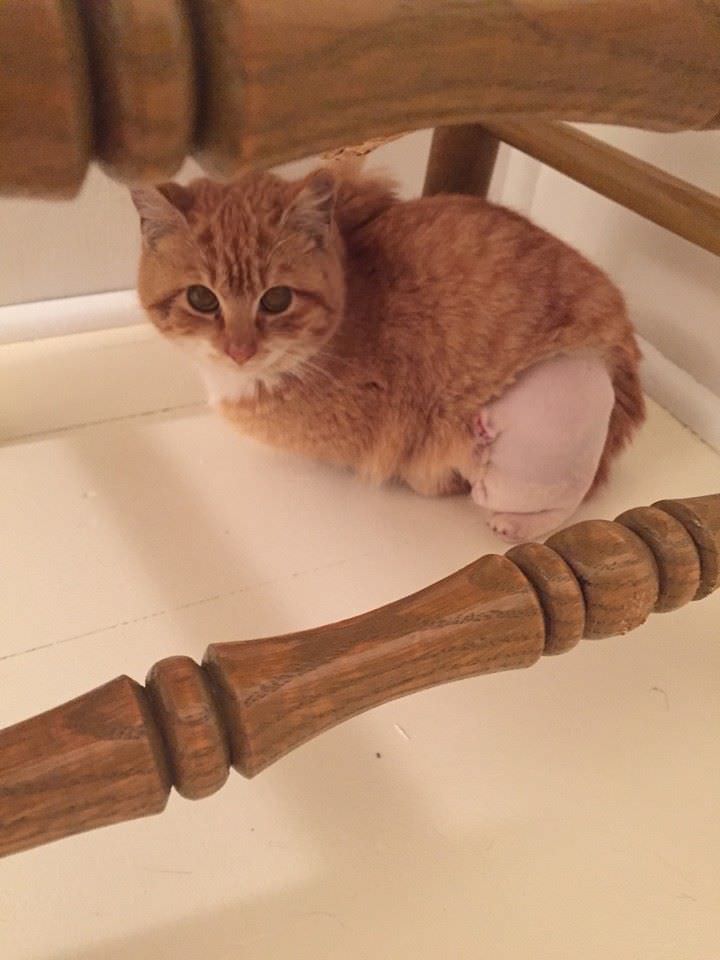 After his surgery, Sherbert went home with a volunteer from The Meow Mission so he could have some special attention while he healed. He was very scared at first, but his foster mom was patient and gentle. Eventually, Sherbert understood that his foster mom was only there to help and love him. But he still likes the safety of his crate.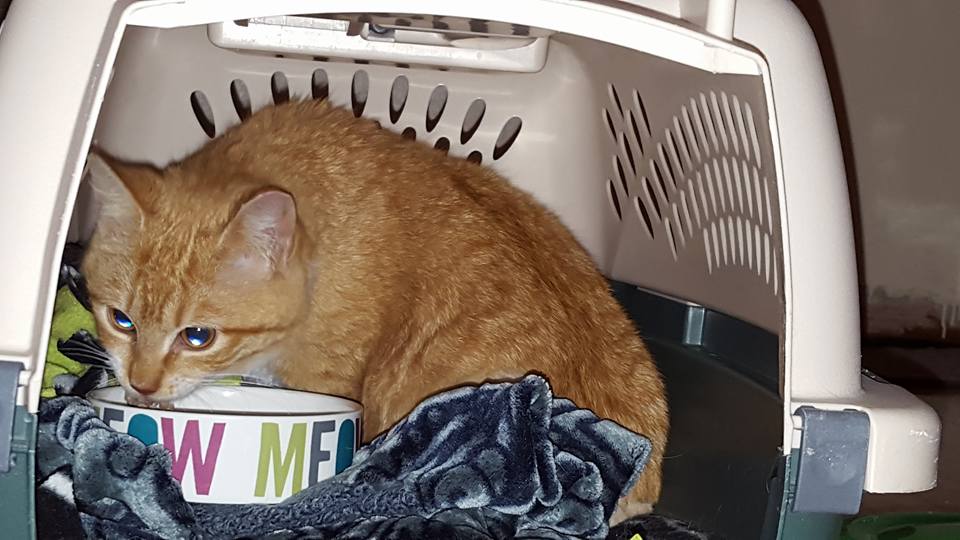 With one leg gone, Sherbert had to learn to walk again. Slowly but surely, he got the hang of it. Lucky for us, his foster mom thought to record a video!
Click here to watch video of Sherbert learning to walk on three legs!
By the beginning of February, Sherbert was "starting to act like a cat– he [was] feeling well enough to play with toys".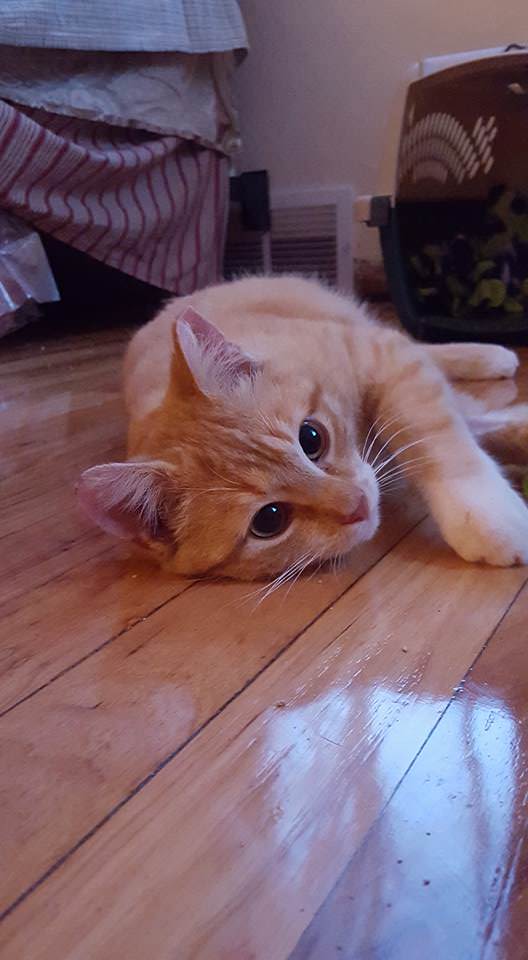 After his surgical follow-up appointment with his veterinarian, Sherbert was ready to be adopted. His new mama is named Breann. She's a groomer at a local veterinary clinic who fell in love with him at first site and had visited him quite a bit while he was healing from his surgery.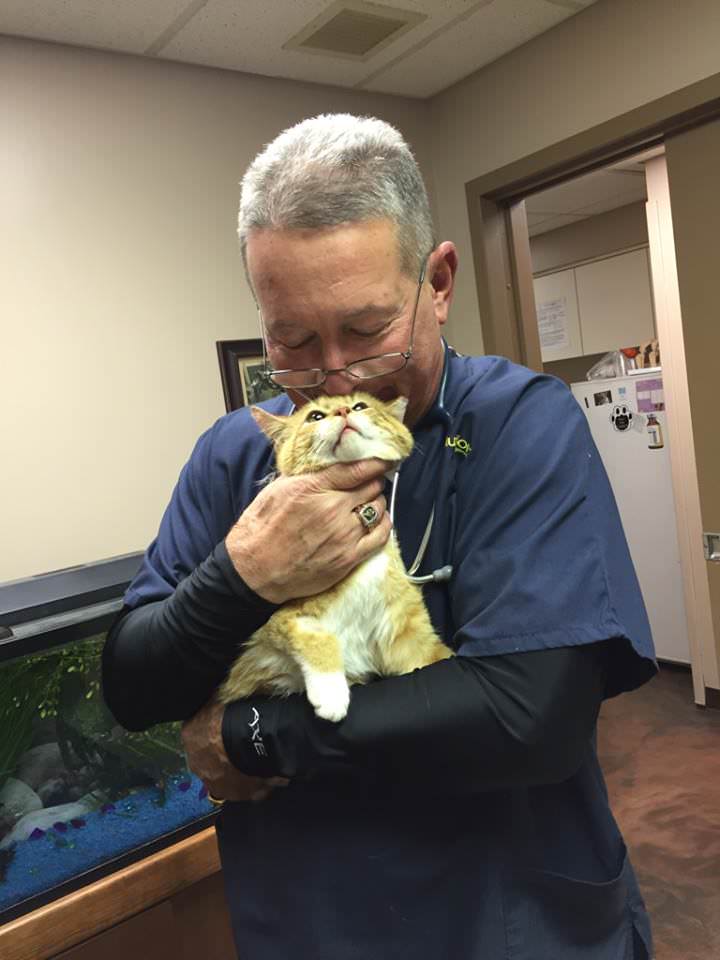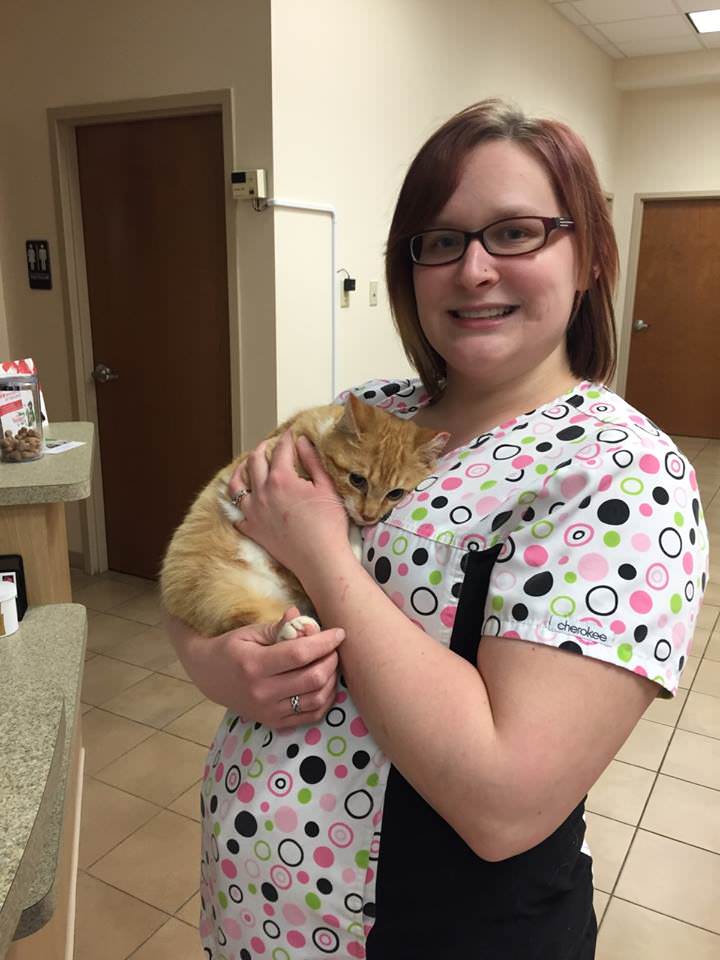 "He is such an amazing boy and is really coming out of his shell," Breann says, "He gets so talkative when it's time for his canned food at night. It is too cute!" Breann and Sherbert will, no doubt have a wonderfully sweet life together thanks to The Meow Mission's quick response and dedication to their local kitties.
Follow The Meow Mission and Sherbert's own Facebook page to keep up to date with Sherbert's miraculous transformation!