Does your cat love to cheese for a camera? If so, you've probably got a camera roll full of the cutest and funniest cat photos. Something tells us that Welsh mom Emma Roberts has a phone full of kitty pics because her cat, Ziggy, knows how to work a lens.
Ziggy loves having his picture taken so much that he even finagled his way into his human sisters' school picture day! But Emma didn't know what her mischievous cat had done until she got a surprise when the photo proofs came home for viewing.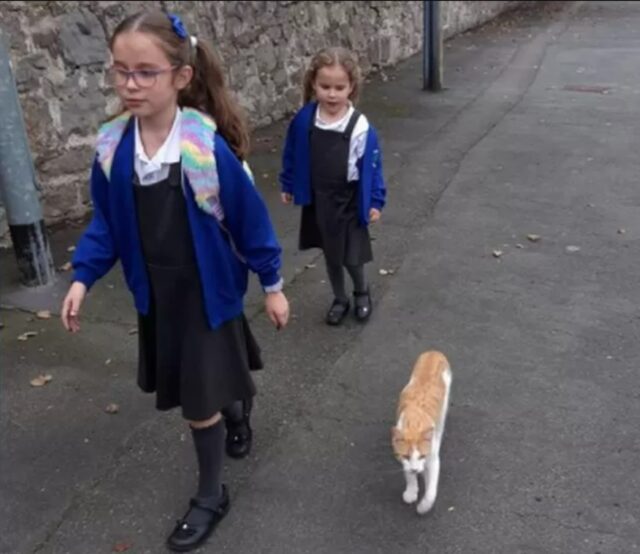 School Cat
Emma's daughters, Megan and Chloe, attend Drury Primary School in Flintshire, North Wales. And so does their four-year-old kitty brother Ziggy. Ok, so maybe Ziggy doesn't turn in homework or bring home report cards, but his status as a student is well-known by almost everyone at the school, including headmaster Mark Biltcliffe.
"The school has just accepted him and he goes there at any opportunity. He's there every day," Emma explained to BBC. "He sleeps on the headmaster's desk, on piles of books and he goes into every classroom. He even strolls across the hall when they're having an assembly."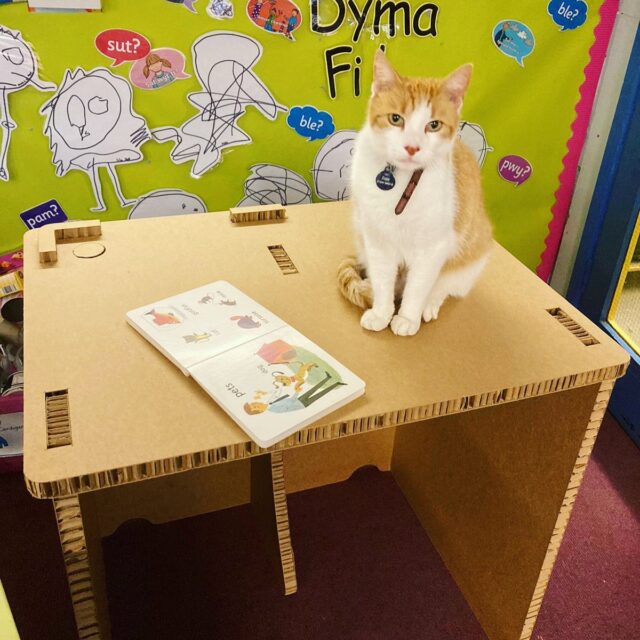 "He's just an absolute menace."
RELATED: Bubba The Cat Goes To School So Much, He Even Gets A Photo ID
And while the school has tried everything to deter Ziggy, teachers and staff have finally accepted the kitty man as one of their own since he's been following his girls to school for more than years now. The first time he was discovered on school grounds, Ziggy was found hiding in a cupboard to avoid getting kicked out, but he's since claimed the school as his stomping grounds and even makes friends with some of the other students in their times of need.
So, of course, Emma said it right when she posted on Facebook, writing, "Naturally this should include every pupil."
Yearbook Worthy
But while her cat rules the school, Emma had no idea Ziggy had lined up like a good boy to have his photo made until her daughters brought home the proofs. And when Chloe handed her the sheets, Emma was reduced to laughter, telling BBC, "When I looked I was just in floods of laughter and so were the other mums standing by me."
"I asked her what had gone on and she said he just jumped on the chair," explained Emma. "He didn't need any encouragement, he just got up there for a photo."
Headmaster Mark said, "He thinks he's a pupil so it's fitting he's had his own photo. I think it'll be put up on the staff noticeboard."
As for Emma's photo order, of course, she purchased a shot of Ziggy to put on her mantle with Megan and Chloe's pictures!
Want to have a photo sesh with your kitty? Try these 7 Tips For Taking Better Pictures Of Your Cat!
Feature Image: Emma Roberts/Facebook