Some souls commit cruelties without care, but others act only in kindness as a cat in Connecticut recently learned. Thanks to a young boy, animal services workers, and a couple with love in their heart, this ginger cat found himself saved from certain death.

Bridgeport, Connecticut Animal Control/Facebook
According to Bridgeport, Connecticut Animal Control, an unidentified 10-year old boy proved to be one of the kind souls, reporting a horrific act of animal cruelty to police. The boy witnessed an adult male throwing a box over the side of a bridge. The box landed in the Pequonnock River below and frantic meowing erupted from inside.
Hearing the sounds of distress, the boy ran to the water's edge. He rescued the cat from inside the box, which was "was completely taped up and tied in a garbage bag". With the cat alive and in protective arms, the boy flagged down a passing police officer.
Into the Care of Trained Professionals
After his rescue, the frightened cat passed into the care of Bridgeport, Connecticut Animal Control.
Staff reported, "the cat appears to be ok just timid right now."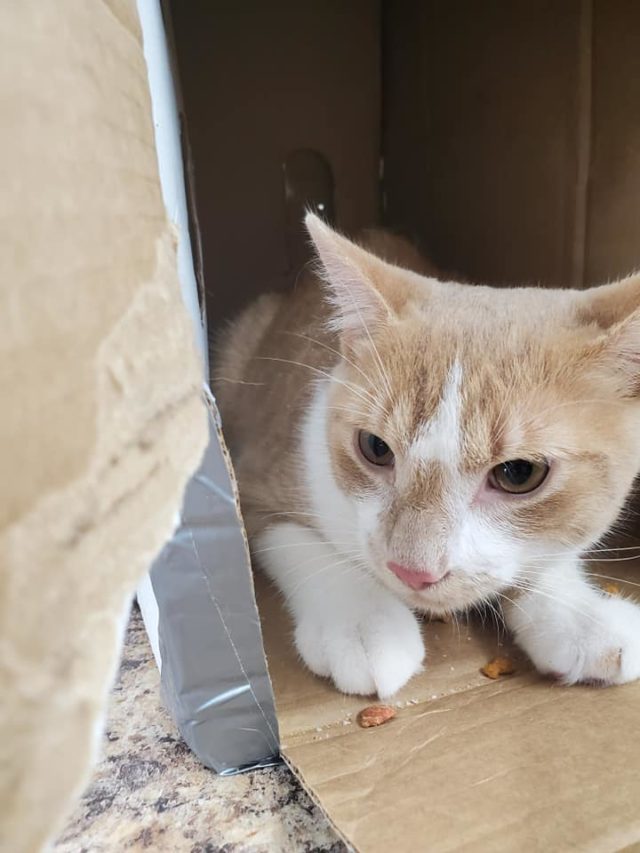 Bridgeport, Connecticut Animal Control/Facebook
Pictures of the handsome ginger cat garnered many comments on social media. Well-wishes, accolades for the boy hero, and inquiries over the cat's adoption status filled the comments section of Animal Control's Facebook post. Demand was high for the rescued cat because of his high-profile rescue. Due to the traumatic nature of his ordeal, Animal Control staff decided the kitty needed a few days of recovery before heading out to a new home.
A division of the Bridgeport Police Department, the Animal Control department strives "to do better for our animals," helping them find forever homes or reunite with the family missing them. As Bridgeport boasts the highest population in Connecticut, Animal Control handles a multitude of cases every year. Staff and volunteers assist with the placement of over fifteen hundred animals per year on average.
Once Unwanted, Now Adopted
The rescued kitty quickly earned the name 'Ginger' because of his gingery good looks. Only a few days after his harrowing rescue, Ginger arrived on the adoption list. The handsome boy matched up with his new parents in a hurry.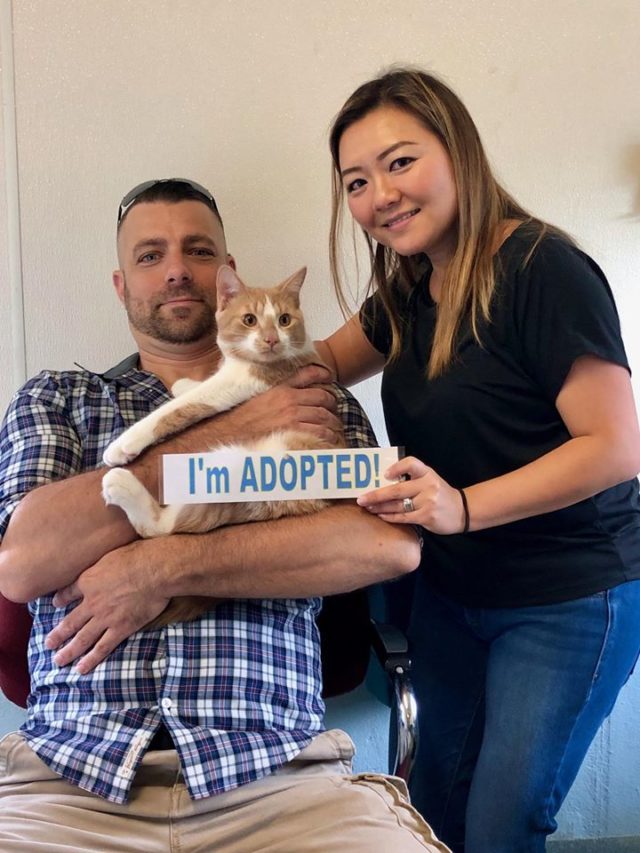 Bridgeport, Connecticut Animal Control/Facebook
Even though Ginger experienced a heartless act of cruelty, in the end, the ginger cat found kindness because of a boy hero, Bridgeport, Connecticut Animal Control, and his new parents. Ginger will now spend the remainder of his eight lives in the lap of love and luxury.
The perpetrator guilty of throwing Ginger off the bridge is still at large. If you have any information, please contact the Bridgeport Police Department Animal Control Division at 203-576-7727.
H/T: People.com
Feature Image:  Bridgeport, Connecticut Animal Control