When Bernie, who lives in Fallon, Nevada, realized that her cats were in danger by roaming outside, she was determined to solve the problem.
The cat mom knew that coyotes, cruel humans, and even her neighbor's unleashed dogs were constant threats to her beloved pets' safety. So "out of desperation," as she explains, Bernie came up with a genius solution: she built a huge "Kitty Playhouse" that her pets could access any time of the day or night!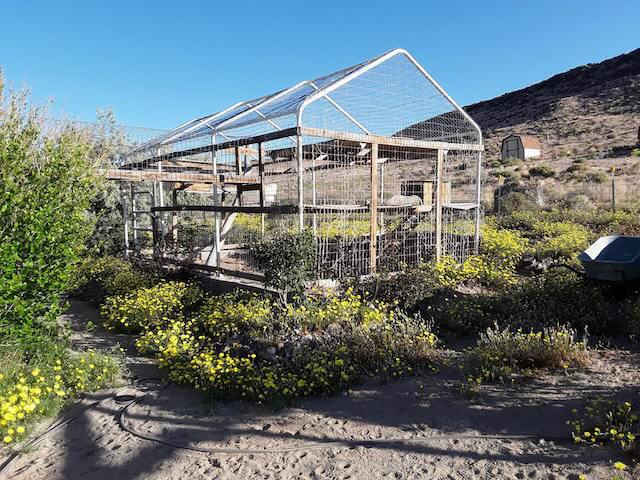 Using a carport frame that she'd used for hay storage, Bernie constructed a giant outdoor play area for her 19 cats. The frame is covered in fence wire, plus there's a metal gate on one side so she can go in and clean. There are multiple platforms for perching that can be reached by a ladder and a climbing log, and there are wooden boxes with cozy beds to curl up in. But perhaps the best feature of this outdoor haven is that her cats can access it by a covered bridge that connects the structure to her bedroom window.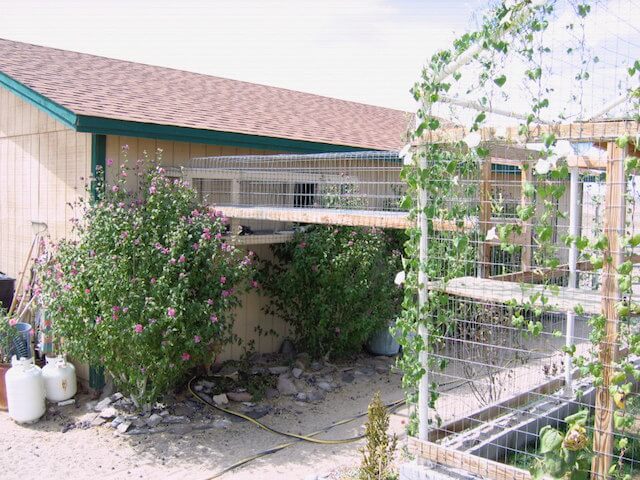 So, how do her furry friends feel about their custom-built clubhouse? Bernie told iHeartCats:
"My cats love it, they can access it day or night in complete safety. [There are] lots of things for them to do inside of it besides napping, and they do! I have 19 fur babies, and it gives them a lot of space to play or to enjoy a cozy quiet spot to watch the little birds in the trees, or hunt the hapless rodent that enters. And yes they occasionally 'share' their catch with me… [but] not on the pillow – yet."
Bernie describes her feline-filled home as a "full house," and the lineup is as follows: Charlie, Tazzman, Kikko, Mikey, Tommy Toes, Handsome, Chester Cheeta, Sarah, Lisa, Sasha, Jody, Angel, Leo, Harvie, Roscoe, Duke, Flashie, Jeramiah, and Ivan. There were an even 20 kitties, but sadly, Christine passed away a few months ago from cancer.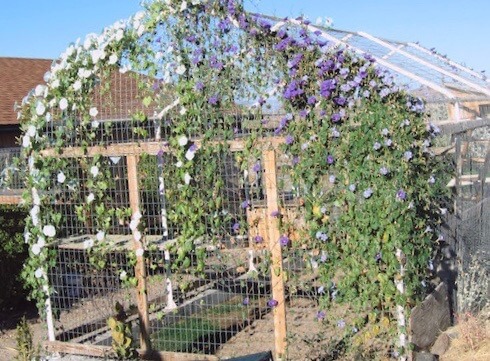 Although this cat mom has nearly two dozen companions, she appreciates each and every one of them, which is why their safety is so important to her. She told us:
"There is nothing like a cat for love and companionship, they know when you are upset and want to help, or when you are sad, they will almost smother you with love to make it better."
Still, she warns that having so many cats can be a handful – but the space of the Kitty Playhouse has helped them to live in harmony.
"When I built the Kitty Playhouse things got much better, fewer fights and improved attitudes all around. [But] there are always litter boxes to clean and the Kitty Playhouse, too… Feeding time is a zoo!"

Image Source: Bernie
The retired animal lover is thankful she has the time to properly care for her many pets, but knows it's not for everyone. And thanks to the Kitty Playhouse, there's a lot more room to roam. She said about her cats:
"They are my responsibility and they trust me to care for them as best I can. Next time, I will adopt up to 5 and that is it!"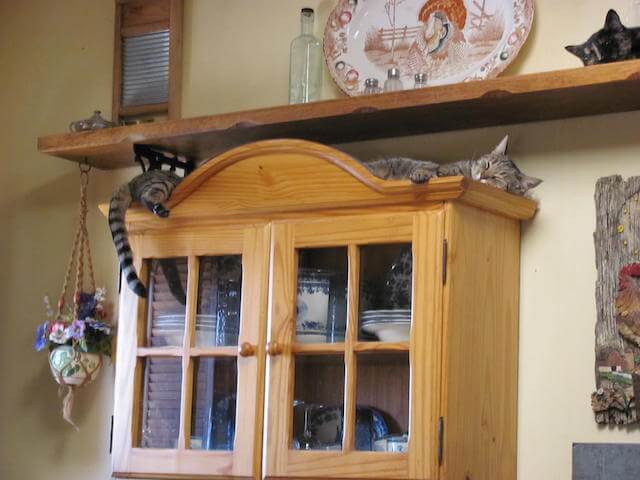 We think that this special Kitty Playhouse is an awesome way for Bernie's 19 cats to enjoy the outdoors in safety! We want to give a special thanks to Bernie for letting us share her story.