Imagine this, cat lover. You're strolling down the beach, the warm ocean lapping at your feet and you hear a meow…
No, that can't be right. Not on a beach anyhow.
But your feline-tuned ears know when they've heard a cat meow. And, to your pleasant surprise, you spy a cat across the sand, smiling just as happily as you are at being on the beach.
This was pretty much the scene for beach-goer Semsema Mahmoud, and she posted a series of photos to Facebook group Travel Secrets club, revealing her unexpected experience on a recent trip to the beach.
Pleased to discover a cat chilling on the beach, Semsema had to go over for a visit and meet the smiling cat. Talking with the cat's parents, she learned it was the tabby's "first time going to the beach".
And this sweet, striped girl obviously loved the experience as she couldn't stop smiling.
Either playing in the sand…
…or lounging in her beach chair…
…she loves the beach and wants everyone to know how fun playing on the shore can be!
It's easy to imagine the beach blanket kitty was worn out upon arriving home again and she probably had the sweetest dreams of seagulls and digging for seashells.
But, one little tabby can't be the only cat who loves the beach…
Beach Cats are Cool Cats
The beachy tabby inspired a search of cats chilling on the beach and this cat lover wasn't disappointed in discovering #beachcat and all the sunshiny pictures to go with it.
Some cats love adventure and crave new scenery, this dapper cat is one of them…
This cat chose a tuxedo for a visit to the beach…
Flash the cat likes the "Big Sandbox"…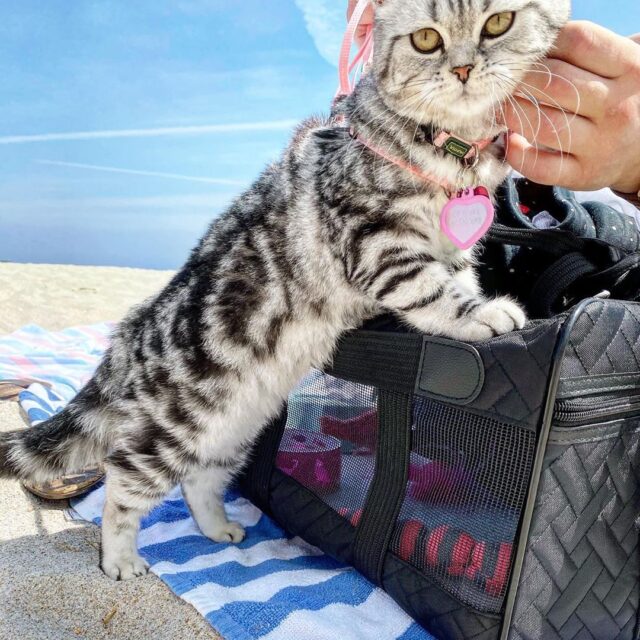 @flash_the_scottish_unfold_cat/Instagram
These coastal kitties can't get enough of sand and sea…
This handsome Flame Point doesn't mind "a little sand in his nose" if its means a day on the shore…
While cats typically shy away from a swim, some don't mind dipping their paws in the salty ocean…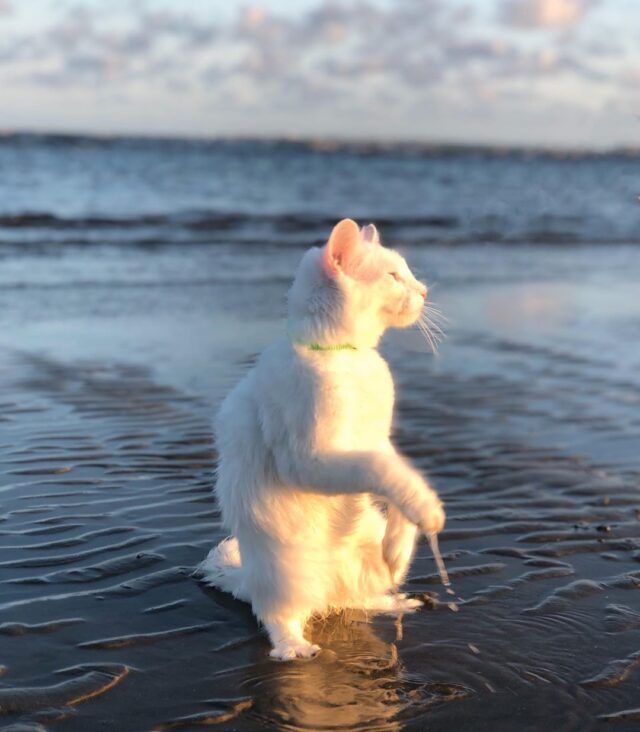 @skittles_and_gingin/Instagram
A gorgeous tabby in the golden and "magic light" of sunset on the beach…
A Tortie takes in the wavy view…
Tropical days on warm shores are just what a tiny tiger needs…
Learning how many cats actually love a day on the beach is a pleasant surprise, but one that makes sense. After all, the beach is outside, offers lots of birds to watch, and curious paws love digging in the sand.
H/T: www.msn.com
Feature Image: Semsema Mahmoud/Facebook