There can be so many hidden surprises in a workday. Finding out you get to go home early is always nice. It's also great when someone brings in a tasty treat no one was expecting. To make a cat lover's day, a feline visit to the office will do the trick. And if that visiting cat is as cute as calico kitten Loki, then you've got the purrfect day on the job.
Just ask cat lover Koko. When her boss brought little Loki to work one day, she was so smitten with the kitten she had to share the cuteness on TikTok. And with more than ten million views and 2.6 million likes on her video, we can assume more people want kittens at work!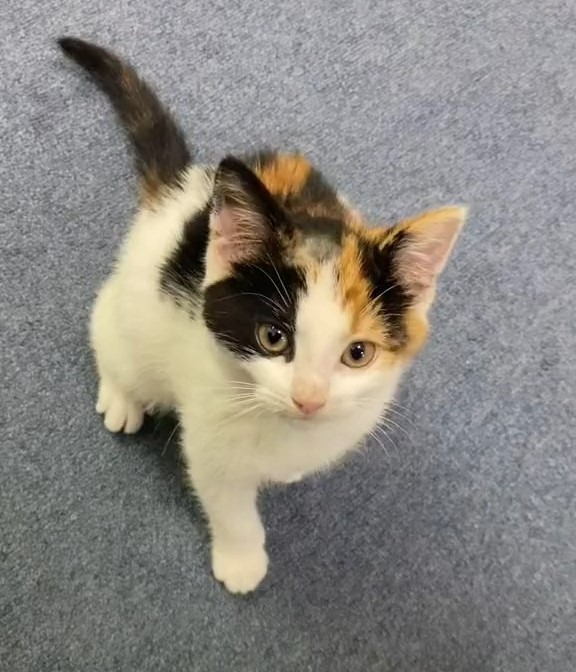 Loki Likes the Work
After Koko's boss rescued little Loki from the side of the road and helped her heal from a bite on the head, he decided to bring his kitten to work. And Loki was definitely welcomed with open arms. But with this cutie in the office, the priorities of the day might have gotten rearranged for snuggles and play.
This dedicated little calico knows the importance of hard work, though. So, to inspire Koko and her coworkers to great heights, Loki made sure to give plenty of direction to keep the humans on task.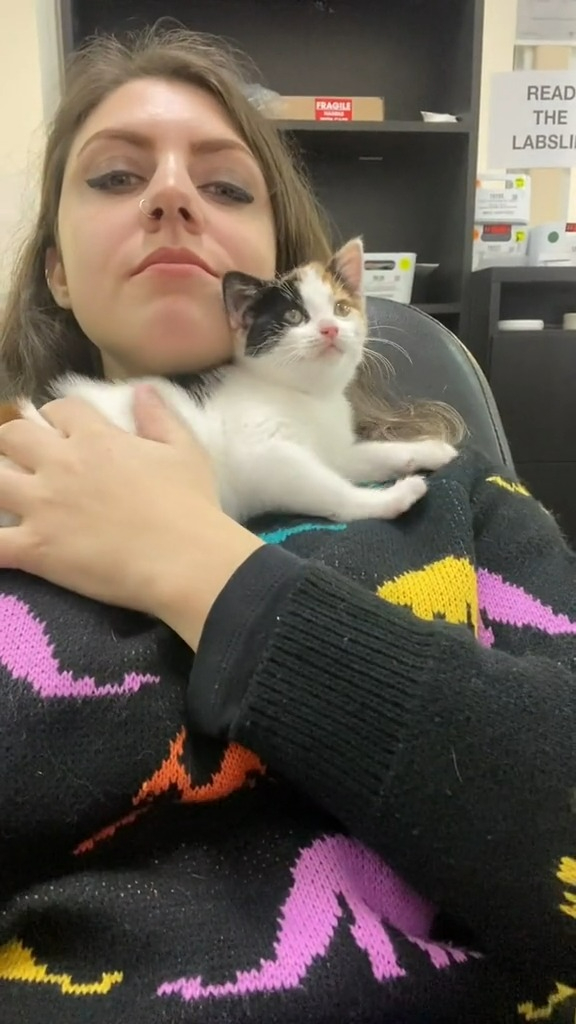 And for the ultimate in employee rewards, Loki provided kitten kisses!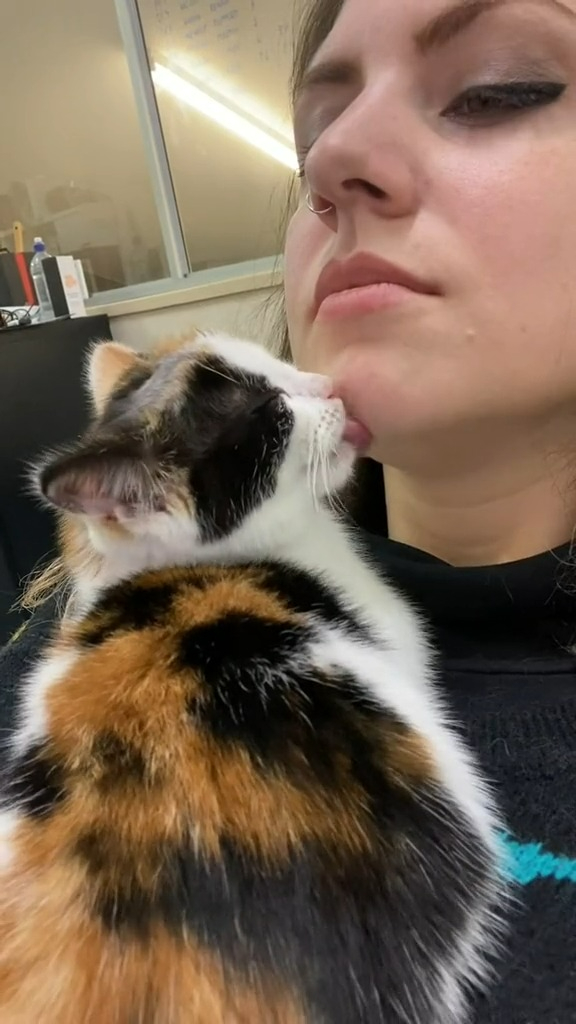 Because Loki enjoyed her day at work with dad so much, she's been coming back often to assist Koko by zooming all over the couch, gnawing on the keyboard, and even making sure her work buddy takes snuggle breaks for her well-being.
Adorable Loki takes her paper shredding duties quite seriously too…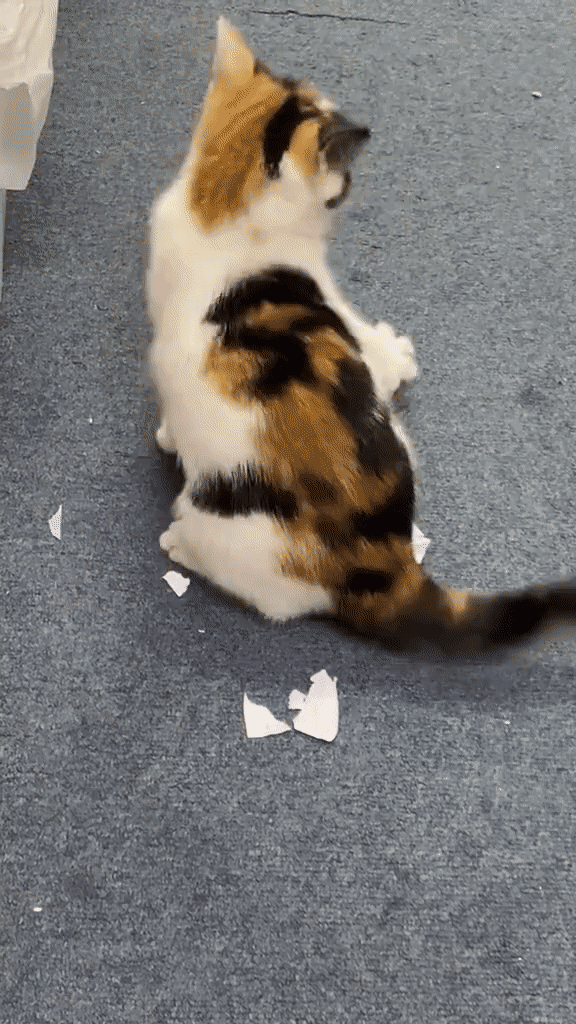 At the end of a long day, Loki and her dad/boss have a wrap-up meeting that involves sweet hugs and kisses!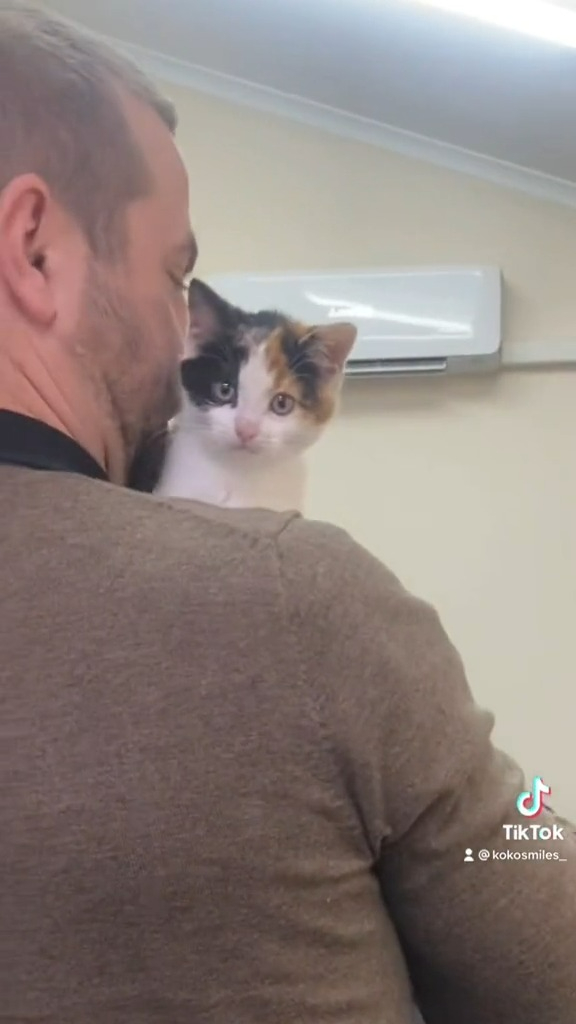 And after working so hard to make the cat food money, baby Loki sleeps soundly…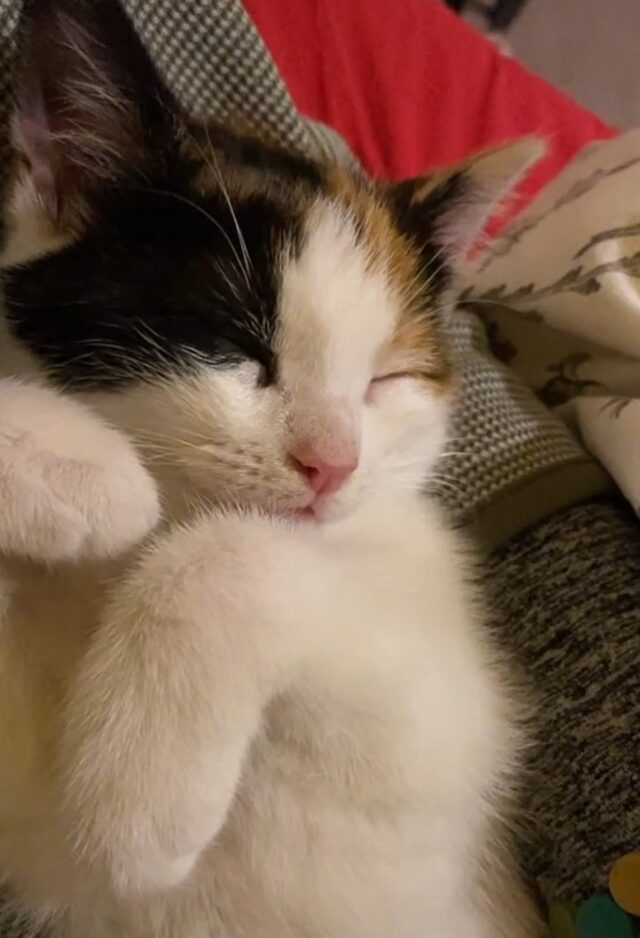 Love For Loki
In the comments on the video of Loki's first day at work, fans showered the little one with lots of love and plenty of observations about working with a cat! For example, After watching the post, commenter Tarhonyi said,  "you know, the cat is the boss from now on."
Intrigued by this adorable incentive, SukiSuki asked, "are you guys hiring?"
A comment from Random Ric summed it up best, writing, "Best work colleague ever."
Koko agrees! But don't worry that Koko doesn't have cat help when she's not at work. Her best buddy Ghost is there to provide kitty encouragement at home!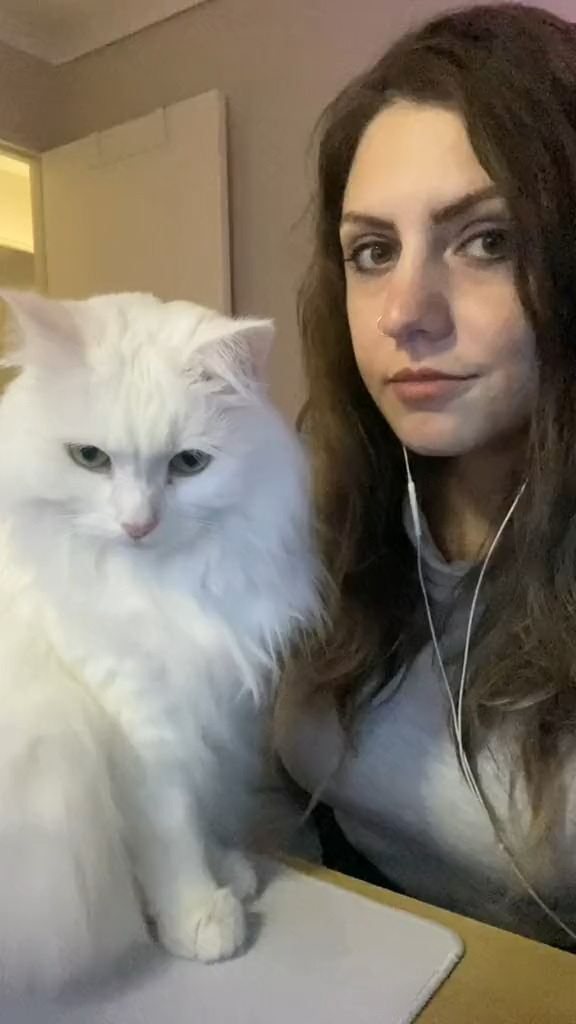 Keep up with Loki's visits to work at Kokosmiles_ on TikTok, and to see what a kitten keeps up to in the after hours, follow moth_and_loki on TikTok.
Feature Image: kokosmiles_/TikTok