Not so long ago, cat mom Judy introduced the world to her special kitties, Bink and Boo. You can find their accounts across multiple platforms. But you may also recognize silly Bink because he's a black cat who earned fame thanks to his adorable plops onto his mom's pillow at night. The Dodo's feature on his nightly plops, coupled with his sweet personality, endeared him to social media quickly.
But sadly, young Bink has passed away after a complication during a neuter surgery. Mom Judy continues to post to Bink and Boo's accounts to honor the memory of her cherished cat and raise awareness about the risks cats can face in surgery.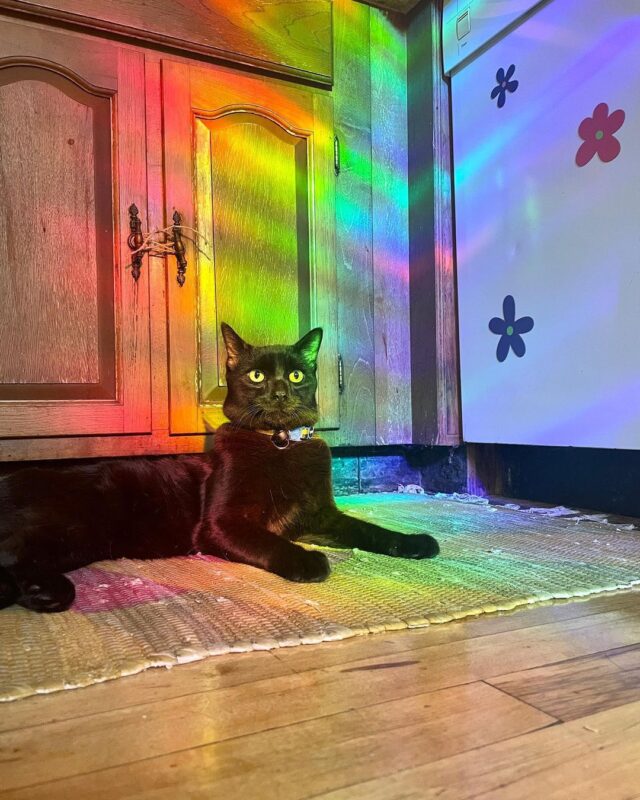 One Silly Cat Full of Love
When Judy first introduced Bink to the digital world, she offered a glowing glimpse at the kitty who had stolen her heart, writing, "He's the coolest of cucumbers and the sweetest, lazy boy."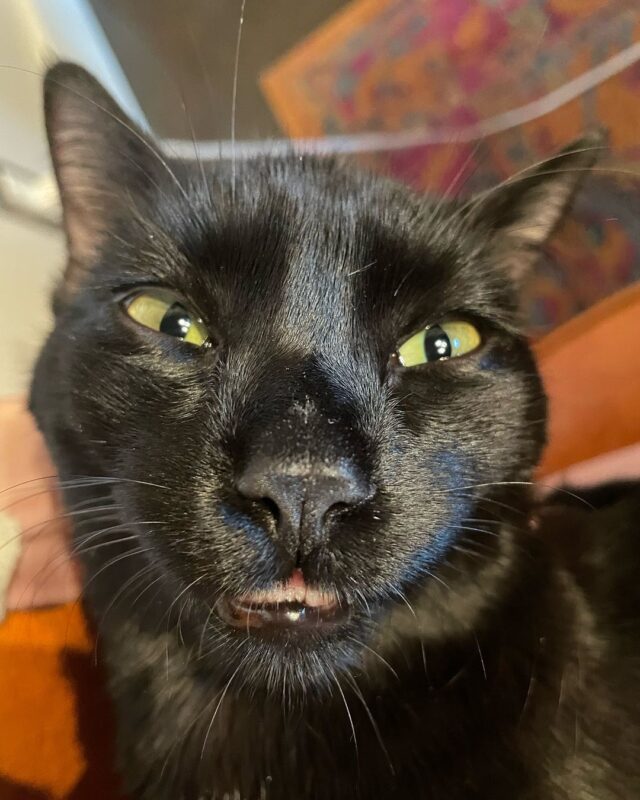 She also joked that he could sometimes be a bit on the dopey side, sharing, "He may seem like he only has one brain cell but we like to think he's just special."
Bink, aka Binker, Binker Boy, or Binker Stinker, certainly was special. Fans loved to watch Bink jump into bed and plop onto his mom's pillow before getting tucked in for sweet dreams. His nightly ritual with Judy was both adorably silly and absolutely charming.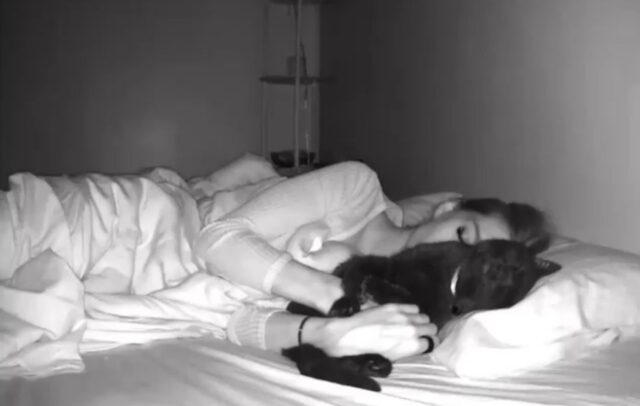 And Bink's fall onto the pillow was more than just a little plop. It was a full-on flop onto his side done in purrfect feline style!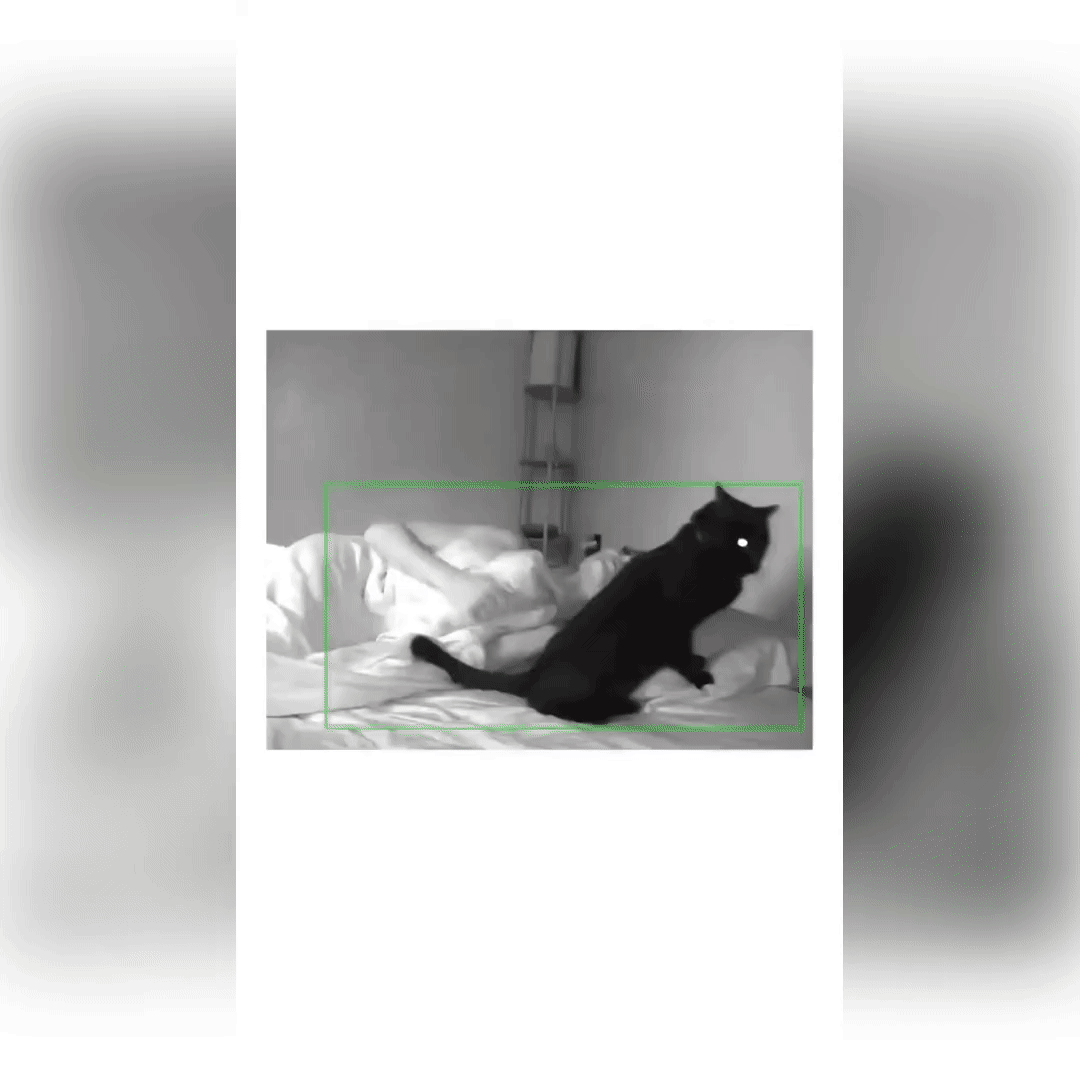 After every plop, Blinker would settle in and drift off to sleep with his mom curled around him. But now, Bink's pillow plopping has become a memory Judy will always treasure.
The Routine Brings Heartbreak
When Bink went in for his neuter, it seemed as routine as any surgery. Bink didn't wake up, though. But what could cause a seemingly healthy cat to die in a surgery performed thousands of times a day across the country?
"His vet believes he had an underlying heart condition that made the anesthesia too much for his body to handle," Judy explained.
She went on to say, "Many of his traits seem to align with this possibility, and I take solace in knowing he never had to suffer."
Bink's unexpected loss has left his family shocked and heartbroken, with Judy writing, "A piece of me left with him and I'll forever cherish the time we did have together."
And though Judy is heartbroken over Bink's loss, she's still posting footage of Bink because she wants other cat parents to know the risks of surgery for cats.
"Please understand the risks of putting your pets under anesthesia and rule out heart conditions like hypertrophic cardiomyopathy. I wish more than anything I had known," Judy said.
Before your cat has to have surgery, talk to your veterinarian about the risks and how to mitigate them.
Feature Image: @binkerandboo/Instagram