Sensitive Content Warning: Graphic Images of Injury
A cat known to frequent Sandorf Park in Indianapolis, Indiana, is recovering in her new forever home after she was found brutally stabbed in the head with a pair of needle-nosed pliers.
The gray and white cat, who's been dubbed Kitty, was found by a woman who feeds community cats in the area. And the cat lover didn't just find a wounded Kitty. The weapon of attack was still lodged in the poor cat's head. Kitty's rescuer rushed her to Indianapolis Animal Care Services for help.
Cruel Attack But Miracle Recovery
Once Kitty arrived in IACS's care, their medical team went to straight to work on the poor girl. In a TikTok post about Kitty that's been seen by more than 14 million viewers, IACS shared, "The pliers were wedged behind her left eye, barely missing her brain and optic nerve."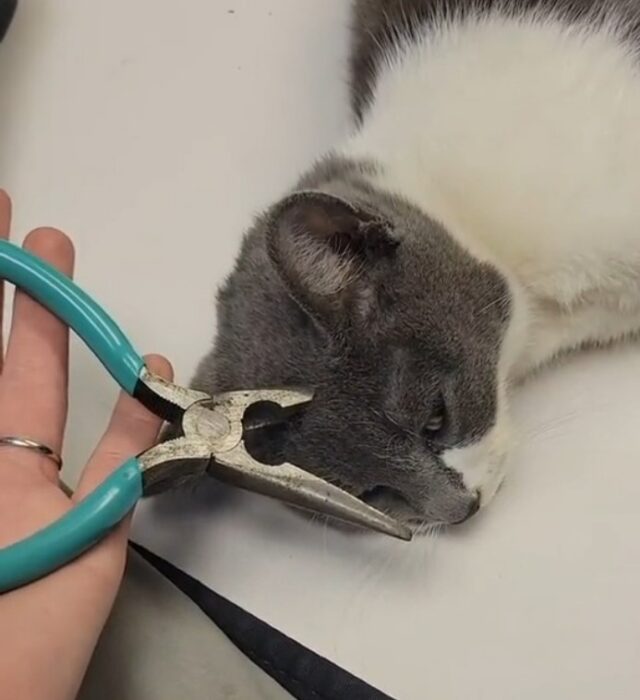 Roxie Randall of IACS told 13WTHR, "Even though we were all shocked, [the medical team] was still able to be like, 'OK, we need to start doing all the necessary things to make sure we try and save this cat.'"
And it wouldn't take long for Kitty to be free of her cruel burden as "Dr. DeBrota got right to work to safely remove the pliers and clean the wound."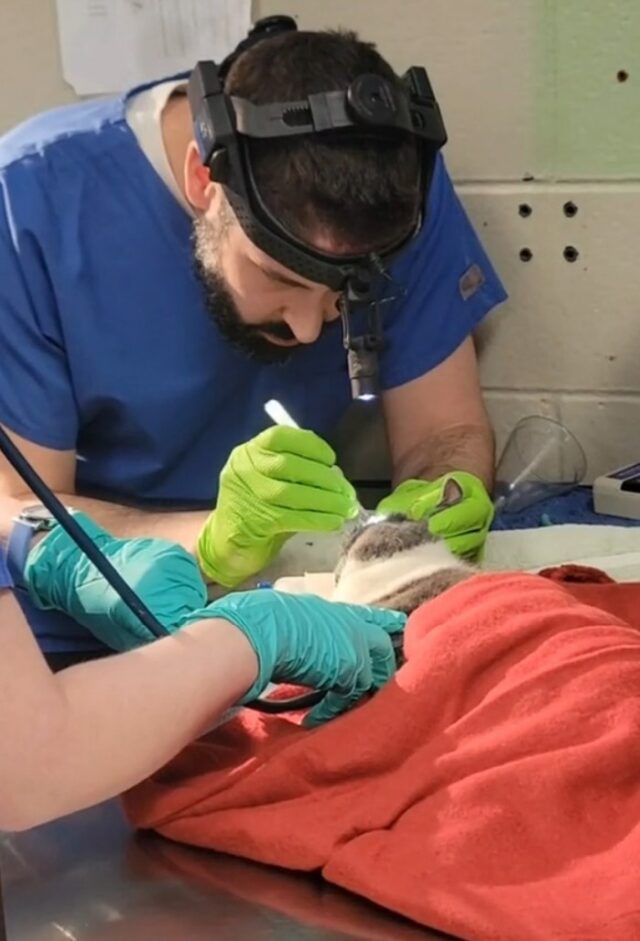 Miraculously, IACS reported Kitty should make a full recovery, "and didn't even lose her eyesight."
"Our medical team, they truly work wonders here with the animals," Roxie said.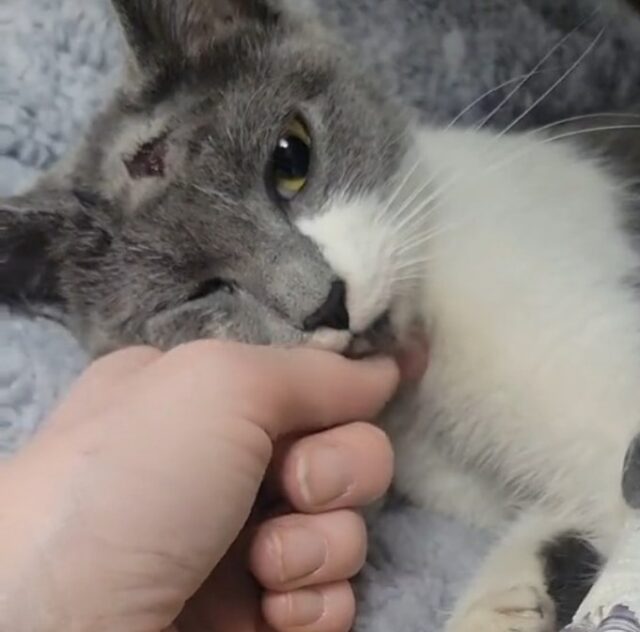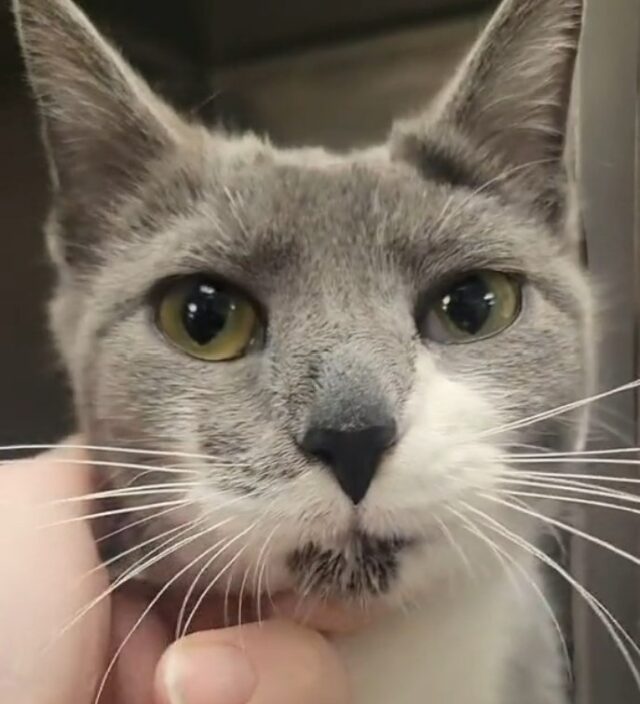 Already In Her New Home
Within a day, Kitty was getting back on her paws and enjoying meals of wet food. And the best news of all? The sweet girl has already landed a forever home with one of the vet techs who treated her. That means she'll get excellent care from her new family as she heals from the cruelty inflected upon her.

The Indianapolis Animal Care Services has asked for the community's help in finding the person who hurt Kitty. If you have any information about who savagely attacked this cat with pliers, please contact Crime Stoppers of Central Indiana at 317-262-TIPS.
Feature Image: Indy Animal Care Services/TikTok