Oh, cats! Those bewitching, purr-tastic bundles of joy that weave seamlessly between our ankles and our hearts. Let's be real: is there anything more majestic than a cat stretching out in a sunbeam, or more amusing than a frisky kitten pouncing on an unsuspecting shoelace? No wonder we mere mortals have taken it upon ourselves to celebrate these fabulous felines with a whole parade of cat-centric holidays.
After all, every swish of their tail and slow blink of their eyes is a reminder of why rescuing and adopting a kitty (or two, or three) is a one-way ticket to a life filled with more fun, laughter, and love. So, grab your calendar, fellow cat fanciers, and let's celebrate all the cat days!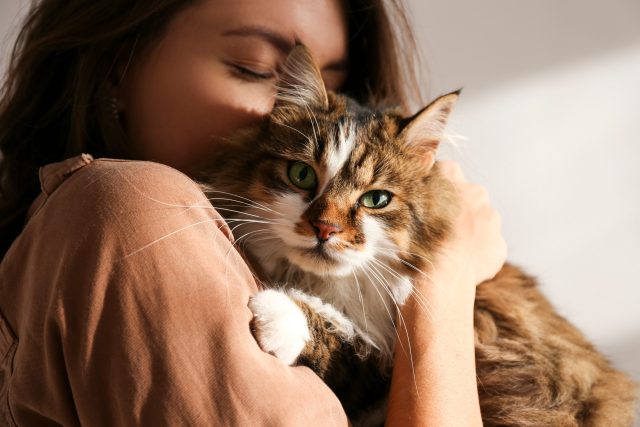 Cat Holidays and Awareness Days
January
Cat Holidays
January 2: Happy Mew Year for Cats Day
January 2: National Pet Travel Safety Day
January 6: National Cuddle Up Day
January 24:  Change a Pet's Life Day

February
Month Long Events
Pet Dental Health Month
National Cat Health Month
Responsible Pet Owners Month
Spay/Neuter Awareness Month (AKA Beat the Heat Month)
Week Long Events
February (usually observed in the last week): National Justice for Animals Week
February Cat Holidays
February 22: Cat Day in Japan, also known as "Neko no Hi"
February 20: Love Your Pet Day
Last Tuesday in February: World Spay Day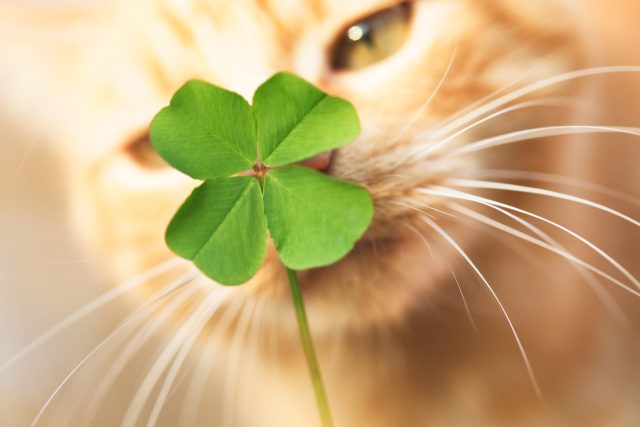 March
Month Long Events
Poison Prevention Awareness Month
Week Long Events
First Week in March: Professional Pet Sitters Week
March Cat Holidays
March 3: If Pets Had Thumbs Day
March 3: Tripawd Awareness Day
March 9: World Kidney Day (aimed to raise awareness for the health of our kidneys and our furry friends' kidneys too)
March 23: Cuddly Kitten Day
March 28: Respect Your Cat Day (isn't that every day anyway?!?)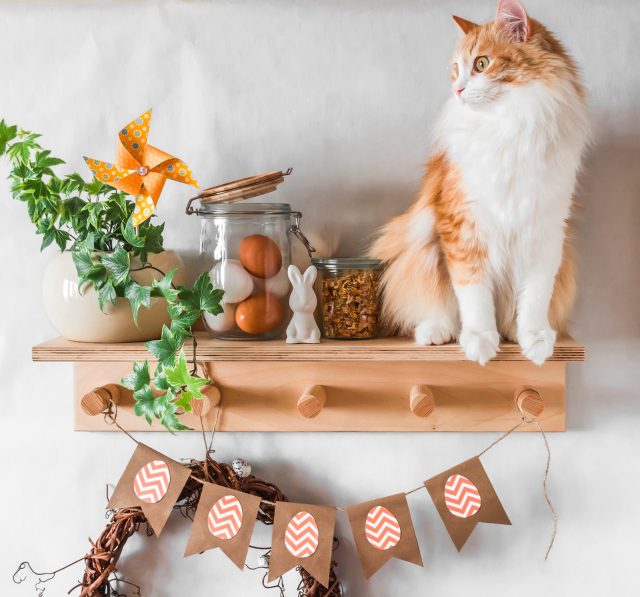 April
Month Long Events
National Heartworm Awareness Month
National Pet First Aid Awareness Month
Prevention of Cruelty to Animals Month
April Cat Holidays
April 4: World Stray Animal Day
April 6: National Siamese Cat Day
April 11: National Pet Day
April 19: National Cat Lady Day
Third Week in April: National Pet ID Week
April 25: National Kids and Pets Day
April 26: National Pet Parents Day
April 30: National Tabby Day
April 30: Adopt a Shelter Pet Day
April 30: National Therapy Animal Day
Last Friday in April: Hairball Awareness Day
Last Saturday in April: World Veterinary Day
Last Saturday in April: National Pet Parents Day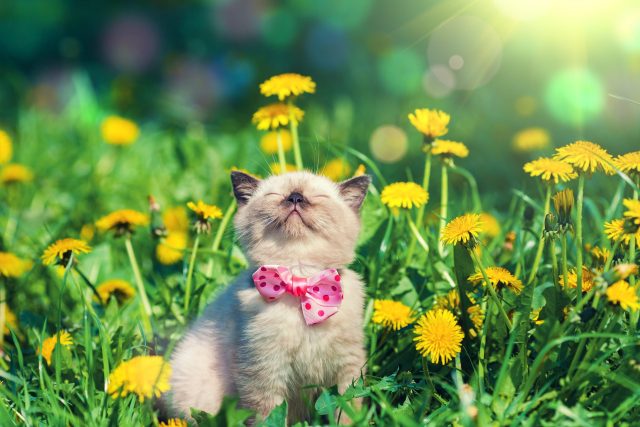 May
Month Long Events
National Pet Month
Responsible Animal Guardian Month
Pet Cancer Awareness Month
Week Long Events
First Week in May: National Pet Week
First Week in May: American Humane's Be Kind to Animals Week
May Cat Holidays
May 30: International Hug Your Cat Day – This day encourages cat parents to hug and cuddle their kitties. But remember, never force contact on your cat. Only hug them if they're into to it too!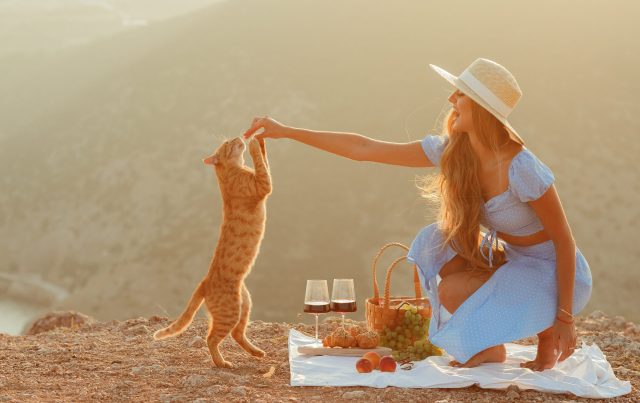 June
Month Long Events
National Pet Preparedness Month
National Microchipping Month
Adopt-a-Cat Month® from the American Humane Association
National Foster a Pet Month
Social PETworking Month
Week Long Events
First Week in June: Pet Appreciation Week
Third Week in June: Take Your Pet to Work Week®
Third Week in June: Animal Rights Awareness Week
June Cat Holidays
June 4: Hug Your Cat Day – Similar to the day in May, but more widely recognized. At iHeartCats, we don't mind two cat-hugging days; we'll always take another reason to hug our purry ones!
Second Tuesday in June: World Pet Memorial Day
June 19: Take Your Cat to Work Day®
June 19: Garfield the Cat Day
June 24: Cat World Domination Day
Last Saturday in June: World Day Against the Abandonment of Domestic Animals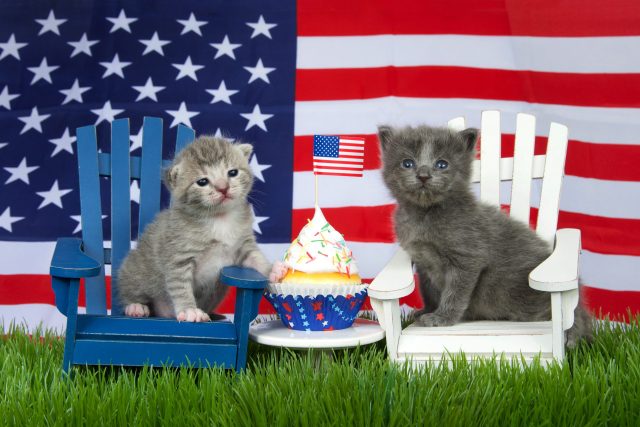 July
Month Long Events
National Lost Pet Prevention Month™
National Pet Hydration Awareness Month
Week Long Events
July 16–July 22: National Feed a Rescue Pet Week
July Cat Holidays
July 1: ID Your Pet Day
July 10: National Kitten Day (another double day, but kittens always need celebrating!)
July 11: All-American Pet Photo Day
July 15: National Pet Fire Safety Day
July 21: National Craft for your Local Shelters Day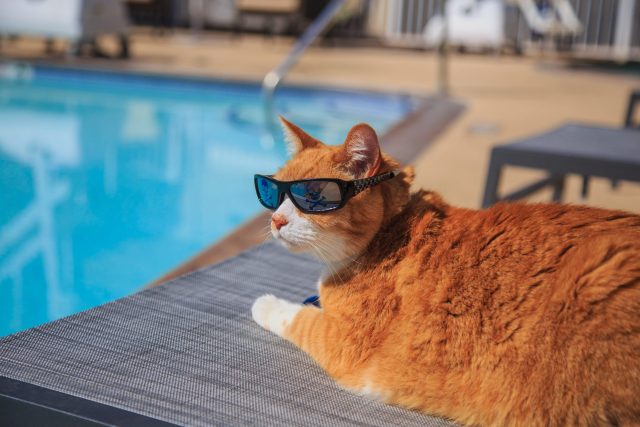 August
Month Long Events
National Immunization Awareness Month
Itchy Pet Awareness Month
August Cat Holidays
August 8: International Cat Day – Founded by the International Fund for Animal Welfare (IFAW) in 2002
August 15: National Check the Chip Day
August 17: National Black Cat Appreciation Day
August 19: International Homeless Animals' Day
August 22: National Take Your Cat to the Vet Day
August 28: Rainbow Bridge Remembrance Day
August 30: National Holistic Pet Day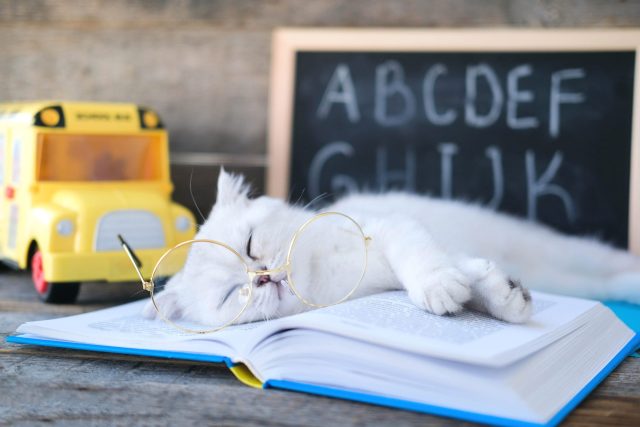 September
Month Long Events
Happy Cat Month: Founded by the CATalyst Council
National Pet Insurance Month
Week Long Events
Third Week in September: Adopt-a-Less-Adoptable-Pet Week
September Cat Holidays
September 1: Ginger Cat Appreciation Day
September 13: Pet Birth Defect Awareness Day
Second Sunday of September: National Pet Memorial Day
Third Thursday of September: Remember Me Thursday® (an international social media awareness day that brings attention to the millions of adoptable pets waiting in shelters and remembers those pets who never got a second chance. Share your rescue pet using #RememberMeThursday)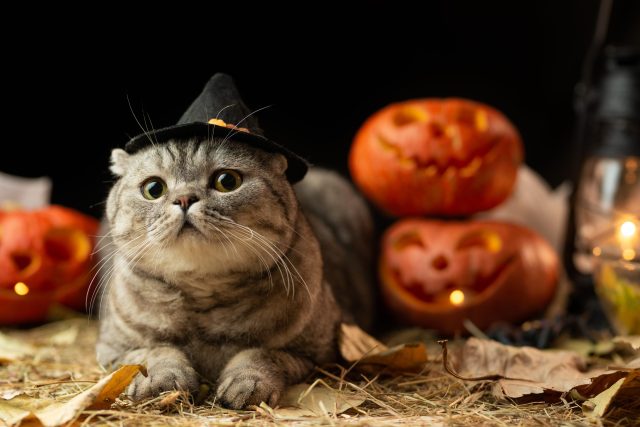 October
Month Long Events
National Animal Safety and Protection Month
National Pet Wellness Month
Week Long Events
First Week of October: Animal Welfare Week
October Cat Holidays
October 4: World Animal Day
October 12: National Pet Obesity Awareness Day
October 16: National Feral Cat Day – Advocates for non-lethal feline programs in communities such as Trap-Neuter-Return (TNR) for feral cats.
October 27: National Black Cat Day
October 29: National Cat Day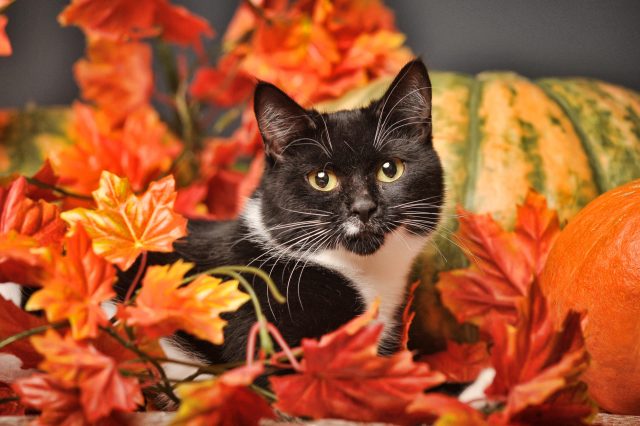 November
Month Long Events
Adopt a Senior Pet Month
National Senior Pet Month
Pet Cancer Awareness Month
Pet Diabetes Month
National Pet Awareness Month
Week Long Events
First full week of November: National Animal Shelter Appreciation Week
November Cat Holidays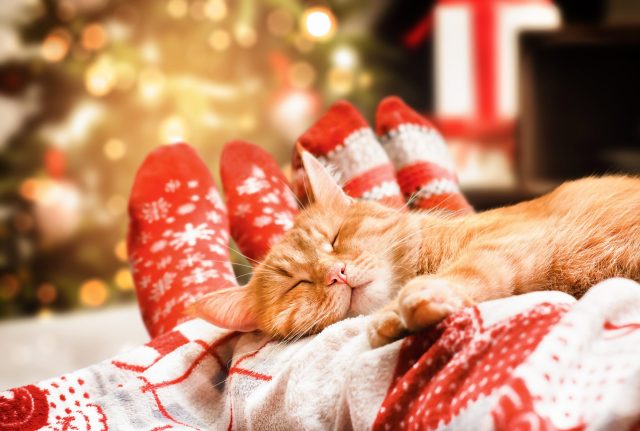 December
Month Long Events
National Cat Lovers' Month
Celebrate Your Cat Every Single Day
Every month and almost every week, you'll find a day set aside to celebrate the furry ones. But when you give your heart to a cat, everyday is a celebration!