The moment a cat chooses you as their own is a special one. And with cats, you never know when one will adopt you. Turkish firefighter Ali Cakas certainly didn't expect to be claimed by a kitty when he pulled a black and white feline from a pile of rubble in Nurdagi, Turkey, but Enkaz claimed him anyhow.
Following the 7.8 magnitude earthquake that struck along the border of Turkey and Syria, Ali was one of the thousands of rescuers who worked to save souls from the wreckage. Among those ruins, he found a terrified cat. And when he lifted the poor thing free of the debris, Enkaz the kitty chose Ali as his new dad at that very moment.
Tragedy Unites Man and Cat
Ali named his new kitty Enkaz, choosing the moniker as it's the Turkish word for 'wreck' or 'rubble.' The name is apt because poor Enkaz spent one hundred and twenty-nine hours trapped beneath the ruins of his former life. With Enkaz perched on his shoulder at the rescue site, Ali said, "On the fourth day of the earthquake, we rescued a Van cat. We handed it over to its owner. We rescued this cat the next day."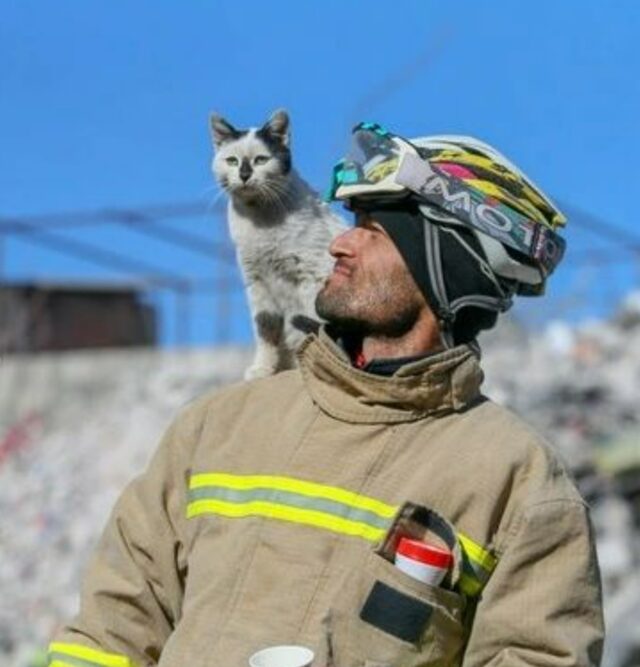 But no one came forward to claim Enkaz, and it soon became apparent that his family was gone. Not sure where to go, he kept close to Ali and his fire rescue crew. Enkaz quickly became a mascot to the team, with everyone giving food, water, and lots of comfort to the resilient cat.
"We share everything we eat and drink here with Enkaz. The cat did not leave our side either."
Ali shared he saw "a sadness" in Enkaz, but the new cat dad would not let misery become a way of life for the rescued cat, so he brought him home. And Enkaz has taken well to life with Ali, as pictures of the pair on social media revealed.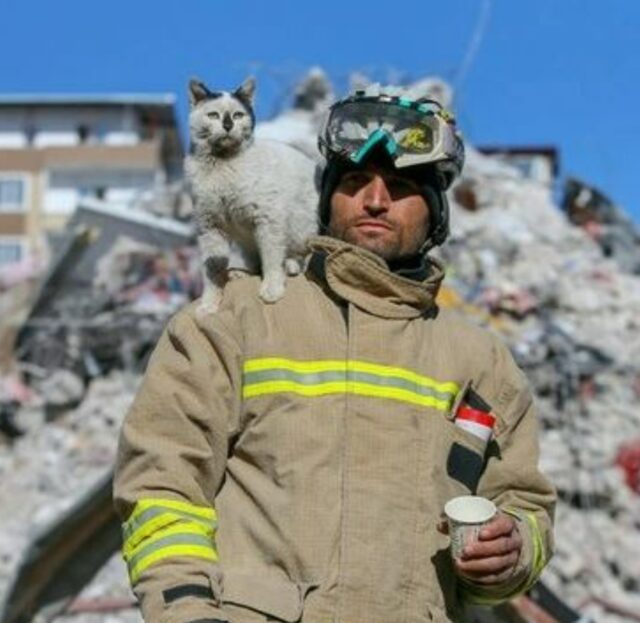 Worldwide Love
While we may never know about his life before the earthquake, the future looks bright for Enkaz.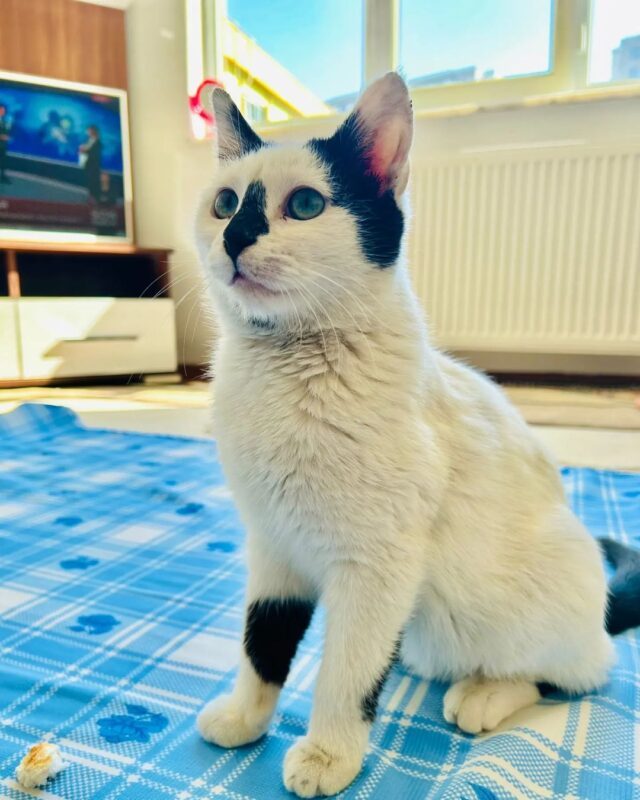 Not only has he settled in and stolen his father's heart, but this special cat has also endeared himself to cat lovers worldwide.
And because we can't get enough of him, Ali has started an Instagram page where you can keep up with Enkaz's new life.
Feature Image: @jcaks_1/Instagram