Imagine living in the tiny space provided by your car for two whole years. Imagine spending nights in reclined seats, in the dead of a New England winter. Imagine also fearing for the well-being of your only constant companion, an elderly cat.
A 60-year-old veteran–who prefers to remain anonymous, so he's called "Joe"–is being helped by an organization who has stepped in to help him and his 16-year-old kitty, Trickster.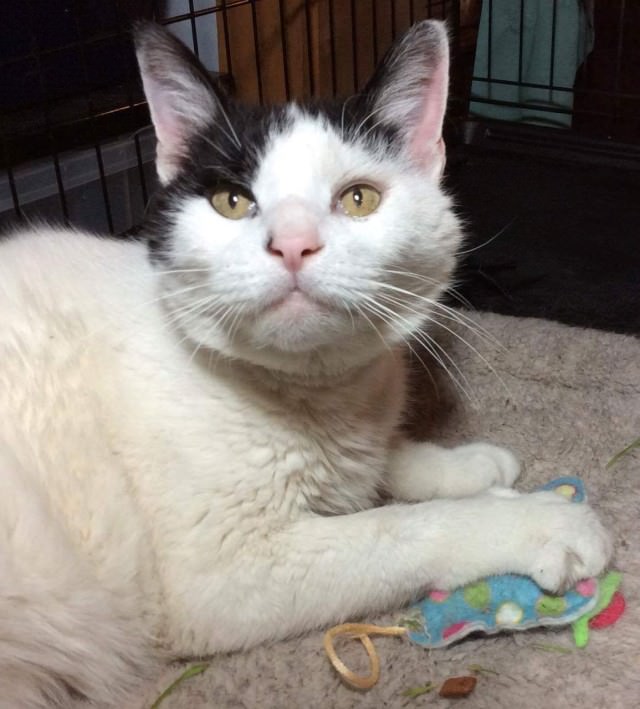 Based in Plainville, Massachusetts, the appropriately named Angelcat Haven Feline Rescue (ACH) is a nonprofit organization that cared for Trickster when Joe needed to go to the hospital, refusing treatment until he knew his beloved cat would be looked after. They appointed the kitty to a temporary foster home, also funding some medical care and vaccinations that he'd been lacking.
In less than perfect health, Joe is no longer able to perform the odd jobs of yard work and shoveling which enabled him to buy a little food and gas. Still, the humble veteran didn't accept the help easily. A post on the ACH Facebook page reads:
"In the short time that we've known each other, I've watched him fight himself. From humbly stating he didn't want help, to becoming anxious for accepting the help, to now us hugging and crying, in a cold rainy parking lot…to hear him say, 'If people like you and ACH are here to help me, then I need to also help myself' was the best."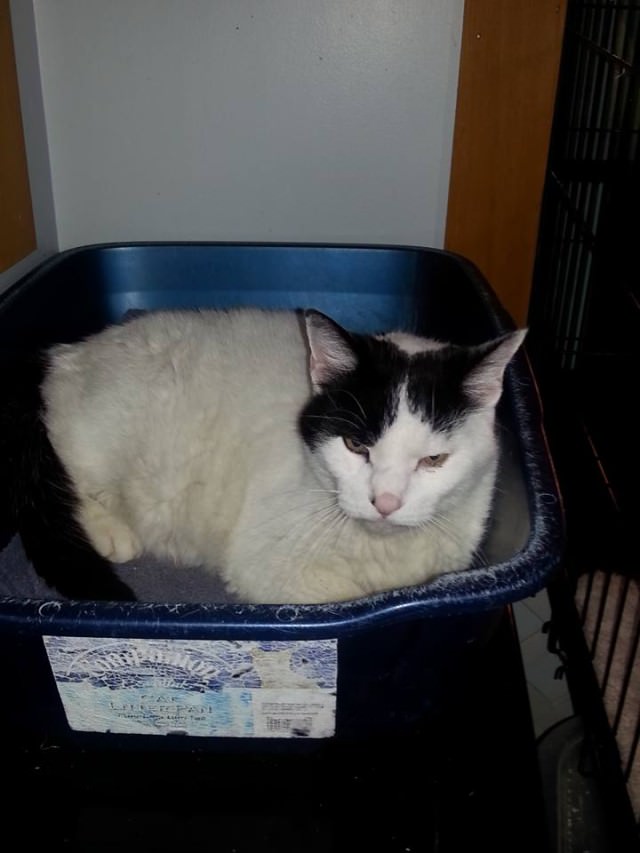 Now out of the hospital, Joe and Trickster are once again living in the car, but hopefully not for long. The ACH is continuing efforts to raise money for the pair, helping in the search for a pet-friendly place to stay, a dependable job, and getting repairs to the deteriorating car that they've called home for the past two years. The organization's pet pantry, KEWL (Keeping Elderly With Loved ones), provides Trickster with food.
It's been a challenge, but the ACH is determined to help Joe and Trickster, who they wholeheartedly consider friends.
Victoria Callahan, President of ACH (and registered volunteer for Missing Dogs Massachusetts), spoke to iHeartCats on Tuesday evening with the latest update:
"Today's updates are both positive and negative. 'Joe' awoke early due to the colder temps this morning but later they drove from their parking lot to the VA to begin paperwork.

Unfortunately on the way home, his brakes broke but he was able to slowly make it back to their parking lot so they're safe. We are hoping to get the car looked at tomorrow.

I am going to use some funding to get Joe a working cell phone, they have many inexpensive ones on the market, and some minutes so he doesn't have to drive to see me daily."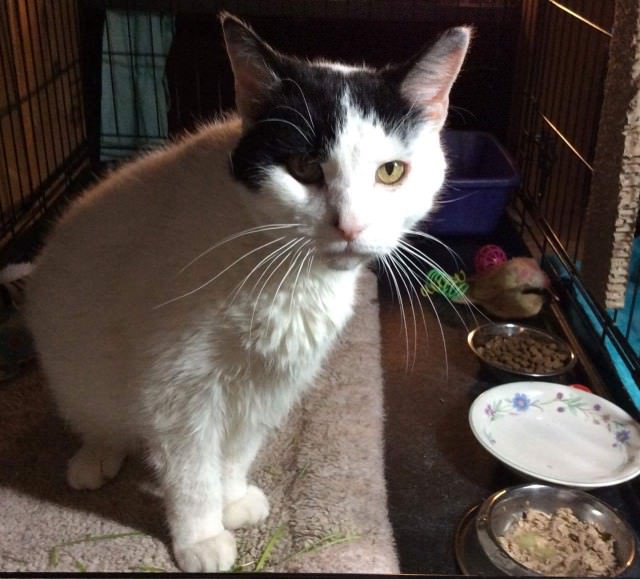 Donate:
For now, the nonprofit organization continues to work closely with the appreciative Joe and Trickster, fundraising as much as they can. If you'd like to donate, visit the ACH's Paypal donation page, or click the "Donate Now" tab on their Facebook page. If you'd like to make sure your support goes to Joe and Trickster exclusively, write "Trickster Fund" in the notes. (You can also mail donations at the address provided below.) For any inquiries, email ACH president Victoria Callahan: Victoria@Angelcathaven.com.
Letters of Encouragement:
Callahan knows that Joe's spirits would soar if he received a few letters of encouragement. These can be sent to:
Angelcat Haven
(Joe and Trickster)
P O Box 2261
Plainville, MA 02762
"We won't give up until this veteran friend of ours has a place to call home. A job to be proud of. Healthy food to cook in his own kitchen. A warm bed to lay down in. And all of this will be done…with Trickster by his side. Thank you to those who have reached out and donated thus far. This is very emotional for him but he is ready to get back to living a life….a life he fully deserves," The ACH wrote on Facebook.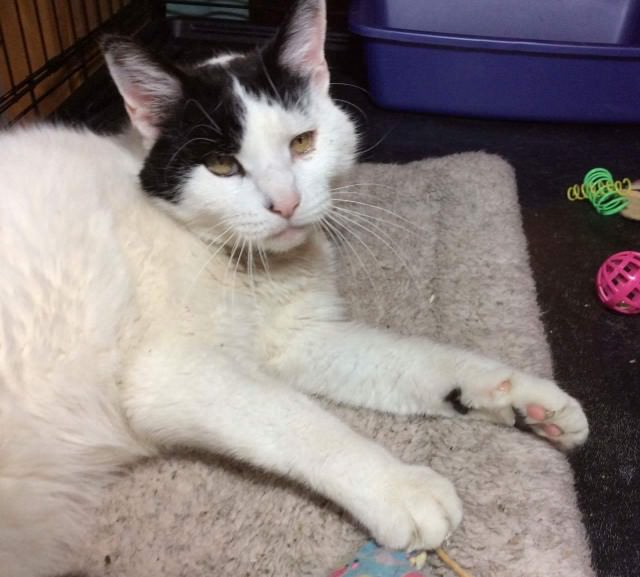 It's great to see that the Angelcat Haven Rescue helps both animals and their owners–after all, one's well-being depends on the other! This organization is surely a wonderful asset to this community.
Special thanks to Victoria Callahan for speaking with iHeartCats about this story. She is thrilled to keep us in the loop and we plan on publishing any further updates regarding Joe and Trickster.