Summer can be a tough time for everyone, even if they do have blasting A/C throughout the house. Cats can suffer from heat exhaustion and stroke just as much as people can, so making sure your kitties have access to comfort is important. Here are some great tips for keeping your cats cool, comfortable and healthy all summer long.
#1 – Get Some Fans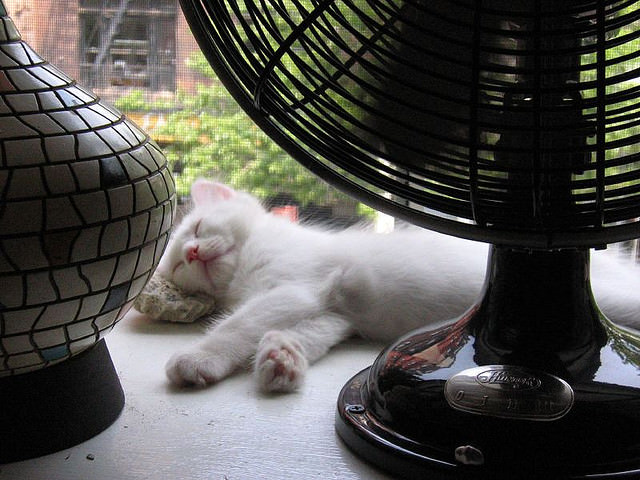 If you don't have air conditioning in your house or don't want to run it while you're not home, keeping some fans blowing around the house will certainly make your cat more comfortable. A nice, cool breeze is a great way to cool off while your cat naps.
#2 – Cool Down The Water
Adding ice cubes to your cat's water dish is a great way to give them something cool and refreshing to drink. Be careful you don't offer something too cold if they are suffering from heat stroke symptoms, however, because the sudden change in temperature could actually cause more harm than good. But regularly keeping their drinking water cold is a great way to avoid this problem in the first place. In addition, make sure there is plenty of water available so your cat isn't left with an empty bowl.
#3 – Elevate Their Bed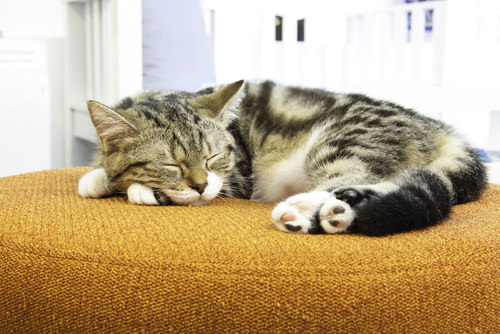 Having your cat's bed elevated allows better airflow and circulation around them, keeping them much cooler overall. This paired with a fan will make for a really nice resting spot, with a nice breeze that blows all around your kitty as they sleep.
Click page 2 below for the next three tips!