Let's be honest, most of us have dressed up our cats at least once. Maybe twice. But while some of our cats will rock their fashionista lifestyles, others aren't as happy to play dress-up. For those cats, we've picked out some great cat clothes – for people. If we can't dress our cats up, we can certainly dress ourselves!
#1 – White Cat Pajamas Onesie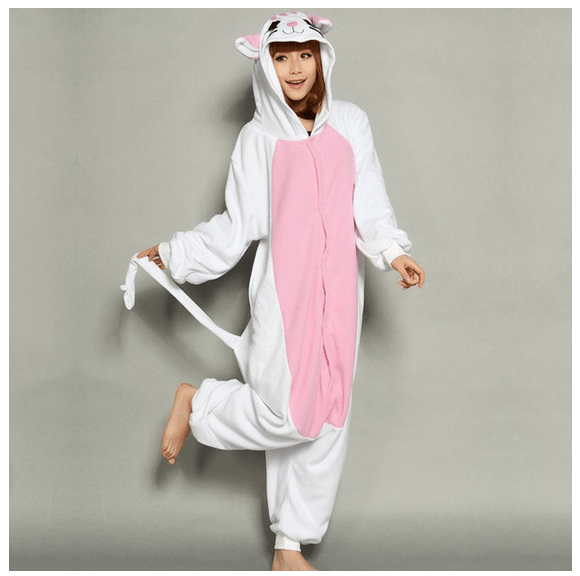 Who says adults are too old for onesie pajamas? In these you can be comfortable and cute, so why have it any other way? These silly cat pajamas are available at, of course, CrazyCatLadyClothing.com.
Click page 2 below for the next item!