There's nothing better than loving a cat – and nothing worse than the frustration that comes with being unable to tell them how much we care for them! Our cats may not understand our words, and they definitely don't welcome being squished and kissed all over, but there are ways to say those three little words without saying anything at all! Even better? Your cat will get the message loud and clear!
 1. Love, Pets and Attention
The simplest, easiest way to show your cat you care is to shower them with attention. Dedicate some time to giving them your full, undivided attention so that you can stroke, pet, and scratch all their favorite spots to get pets! If you need a few hints for finding those sweet spots, check out our article on Your Cat's Four Favorite Places To Be Petted.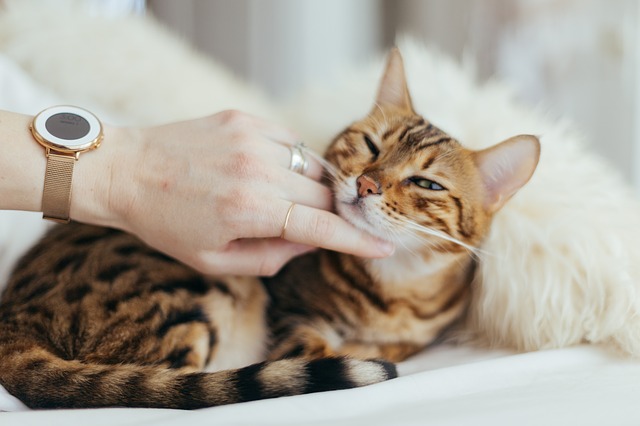 2. New Toys For Playtime
Play is essential for keeping your cat entertained, and a new toy can provide hours of fun if you pick the right one for your cat! Not only does your feline friend get to exercise his mind and body, he gets to spend some quality time with you – and what could be better than that? You can show love to shelter cats by choosing their toys from the iHeartCats store – every toy you buy your cat also provides a toy to a shelter kitty who needs one!