Therapy work can be an amazing and rewarding experience – you get to make someone else's day a bit brighter by sharing your beloved pet with those who cannot have one themselves. To be successful, you need to have a kitty that likes doing therapy work, and not all do. It takes a certain kind of cat to be able to handle all the travel, new places, and of course, lots and lots of petting by strangers.  Sally Van Leeuwen, volunteer coordinator at The Nathaniel Witherell, a short-term rehab and skilled nursing center in Greenwich, Connecticut, shared with us the following traits your cat should have it he is going to make it as a great therapy cat.  If you would like to volunteer in the pet therapy program at The Nathaniel Witherell, please contact Sally Van Leeuwen at 203.618.4228 or sallyvanl@live.com.
#1 – No Issues With Strangers
Your cat should be outgoing, and be the type that runs to greet people, instead of running and hiding. He should not mind being held in strangers' laps or being passed around.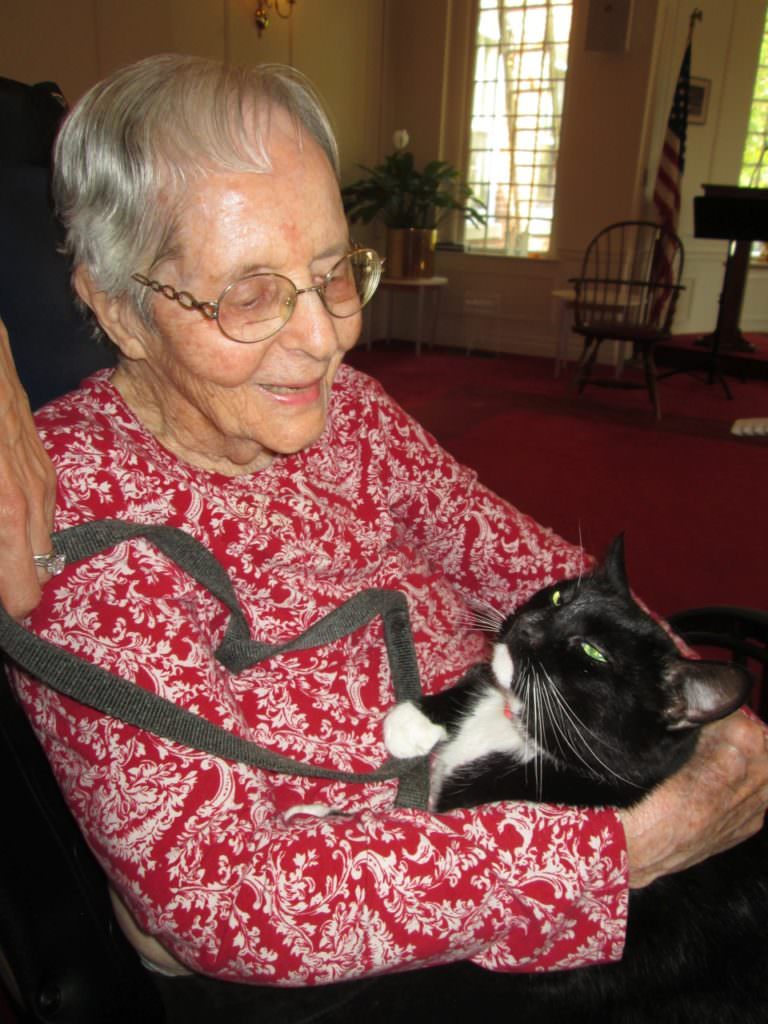 #2 – Love Cuddling
Some cats are lovers, while some are more aloof. They have their own personalities, and that's okay! But to be a therapy cat, they need to love all the cuddling and petting they are going to get.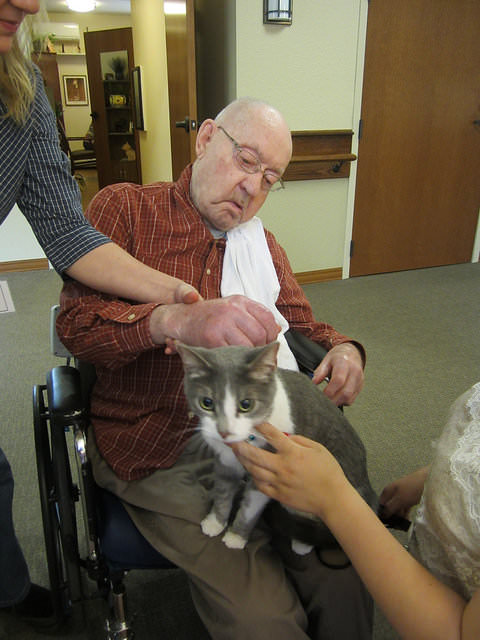 #3 – Settle Quickly
A good therapy cat settles onto a new lap, bed or chair quickly, so as not to bother the person who may be fragile and/or sick. They should just move around enough to get comfortable on a person's lap, without making lots of jerky movements.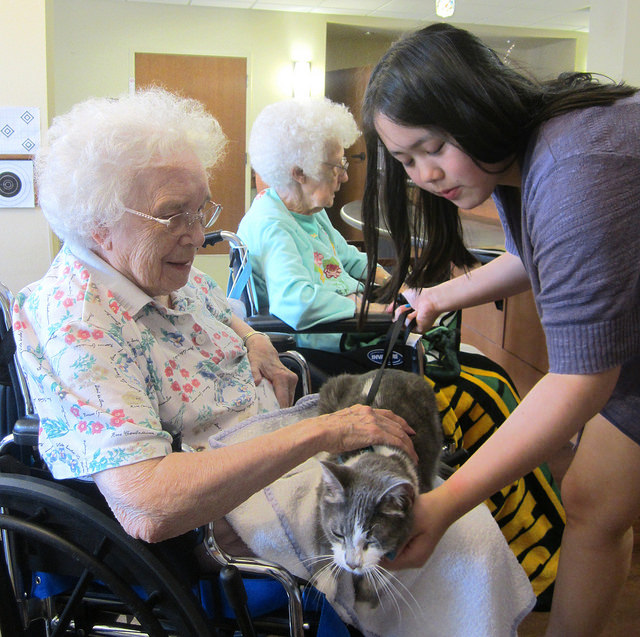 #4 – Fine With Long Periods Of Attention
Therapy visits can last anywhere from half an hour to an hour (or more!). This means your kitty not only has to like attention, but has to be fine with a lot of attention for a long period of time. A good therapy cat should like to be held for long periods of time without getting bored or tired of the attention.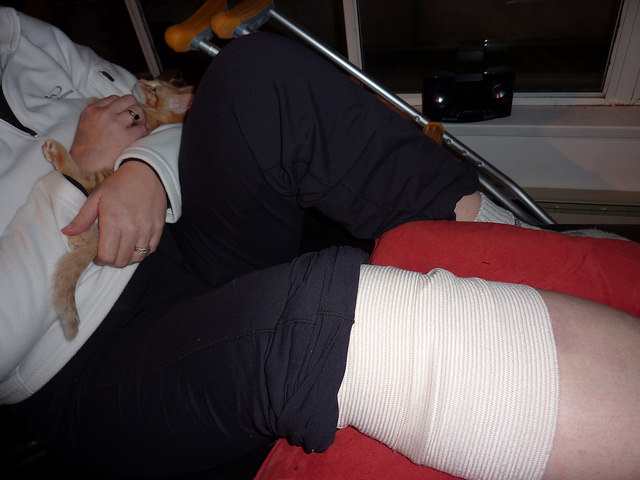 #5 – Fine With Noises And Movement
Lots of things go on at the places you visit, including quick movements by nurses and sometimes loud or sudden noises, such as alarms. Your cat should be able to handle anything new without reacting with his claws or by trying to run away.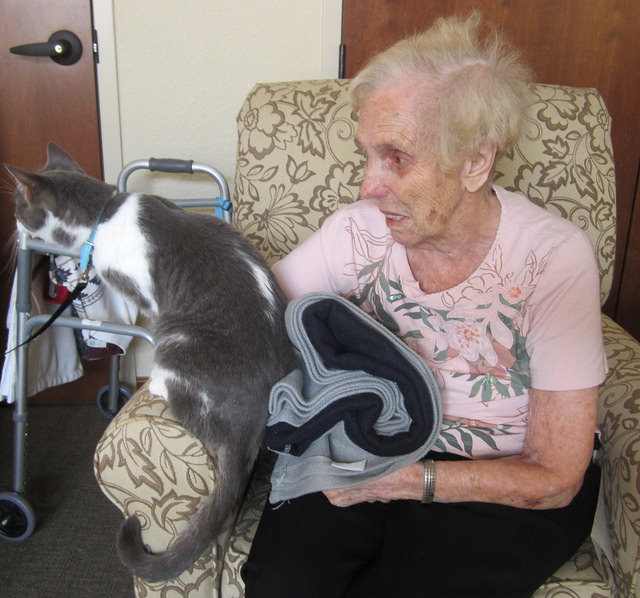 #6 – Good With Other Animals
While some therapy groups may be able to send out just cats, most groups do not have enough, meaning you may be visiting with dogs, birds, even pigs! It's really helpful if your cat doesn't mind the company of other animals – it makes coordinating visits a lot easier.