There are different opinions as to whether humans should let their animals cozy up under the covers with them, but here at iHeartCats, we're all for it!
Not only do we love having our cuddly cats with us all the time, there are a several specific benefits to sharing the bed with our favorite felines. From staying warm to feeling safe, here are 5 reasons that sharing your bed with your cat is totally awesome.
1. They're like fluffy little heaters.
Who needs a hot water bottle when you have a cuddly kitty to curl up with?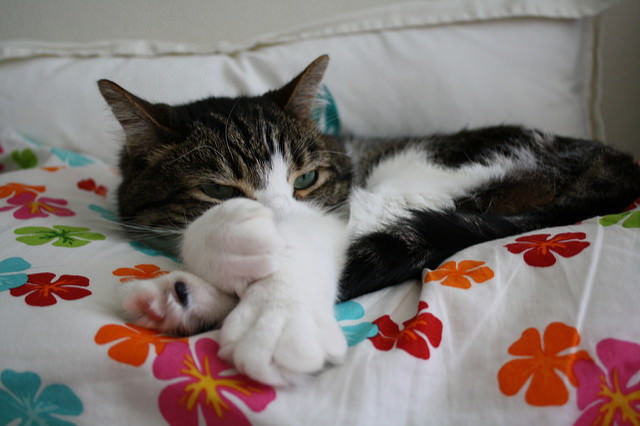 2. They give you peace of mind.
You know that your super-sensitive feline will alarm you to any nocturnal sights, smells, or sounds that seem out of the ordinary. She's like your real-life burglar/fire/ghost(!) detector.