Let's face it, our homes are probably not as clean and tidy as those who live without cats. But that doesn't mean we don't try to keep things organized and presentable. In fact, it can be very difficult to find cleaning products that work well and last a long time, particularly when it comes to vacuums. So we've taken a look at what The Vacuum Guy has to say regarding the best vacuums for pet owners and come up with this helpful list.
#1 – Shark Navigator Lift-Away Professional Upright (NV365E) & Shark Navigator Vacuum (NV22L)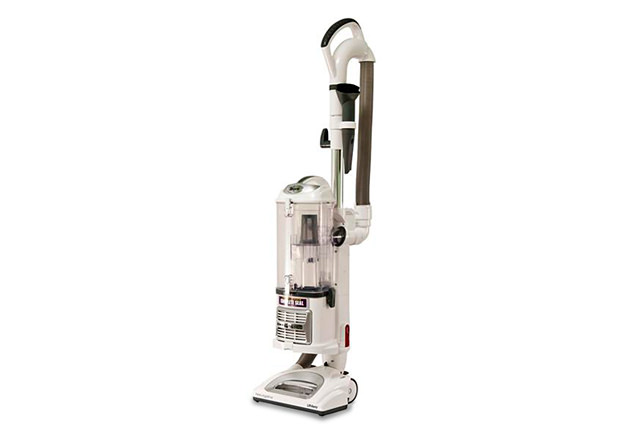 We put these two vacuums in the same category because they're almost identical. These two have some of the highest reviews on various websites and each come with unique features that allow them to excel at pet hair removal as well as regular cleaning needs. Shark has been rated the highest in customer satisfaction for two years in a row with their upright vacuums.
#2 – Hoover FloorMate SpinScrub With Bonus Hard Floor Wipes FH40010B
This Hoover vacuum offers the unique benefit of being able to keep your hardwood and tile floors clean as well as your carpet. Many people think that pet hair only sticks to carpet and furniture, but those living with tumbleweeds of cat hair rolling around their kitchen know all too well the need for a vacuum that works on hard surfaces. So far, this Hoover takes the cake.
#3 – Hoover WindTunnel 3 Pro Pet Bagless Upright Vacuum UH70935
This Hoover is not only admired for its ability to pick up pet hair and other debris, but for its particular strength in removing cat hair. Cat hair is much different than dog hair and this vacuum does a better job than others according to customer reviews. Its special WindTunnel 3 technology creates three different channels to suck up all that stubborn hair and dirt.
#4 – BISSELL PowerGlide Pet Bagless Upright Vacuum With Lift-Off Technology 2763
Bissell has remained a top brand in vacuum cleaning technology and their pet products are highly recommended. This bagless vacuum works on multiple surfaces and offers swivel steering for easy use.
#5 – Panasonic MC-UL915 "Jet Force" Bagless Vacuum Cleaner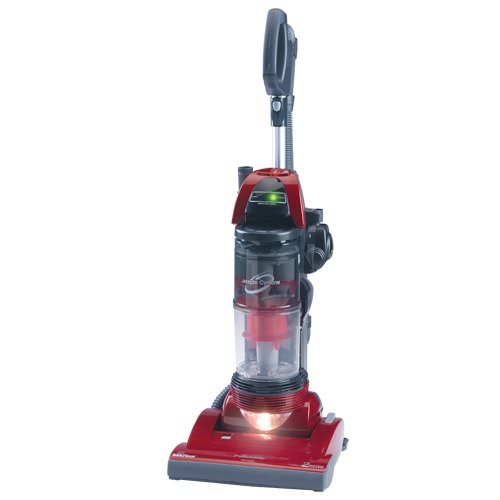 This Panasonic vacuum is highly recommended by pet owners for its bagless technology, multi-surface cleaning capabilities and supply of included tools for various uses. This vacuum also has a dirt sensor that alerts you when your vacuum is still sucking up dirt off the floor. A red light means it's still cleaning and a green light tells you the area is clean.