For anyone that doesn't know, Maine Coons are the largest of all the domesticated cat breeds. Often referred to as "one big cat" when sighted, the Maine Coon is fluffy, full of love, and undoubtedly "big boned."
Mine is somewhat small for a Maine Coon (because he's likely got some regular domesticated cat in the mix), but he's still a growing lad… since it's been discovered that Maine Coon cats do not reach maturity until 5 years of age. Mr. Purple is well on his way to being a super-sized boy, and he's got a pretty good start at 12 pounds of love!
But, from the looks of these super-sized Maine Coons, even my big mixed breed Maine Coon looks like a tiny kitten! You've gotta see the size of these cats, they're amazing!
1.
2.
3.
4.
5.
6.
7.
8.
For my cake day, I present my best friend and foot warmer, my 20lb Maine Coon, Bebop.
9.
10.
I feel for the poor soul who has to clean this cat's litter box…
11.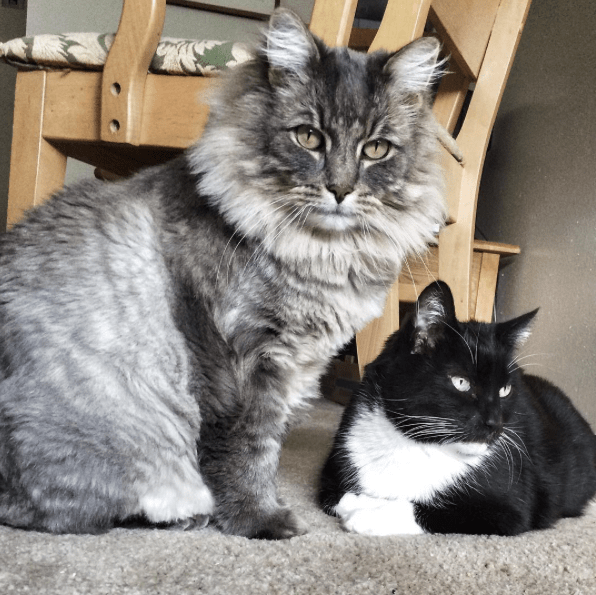 12.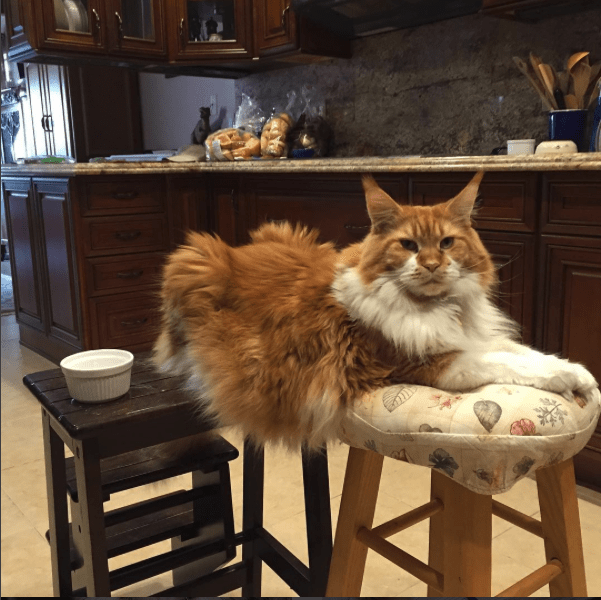 13.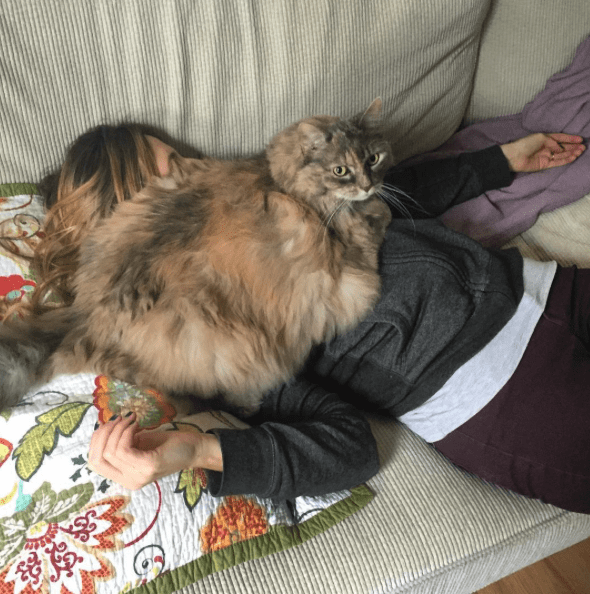 14.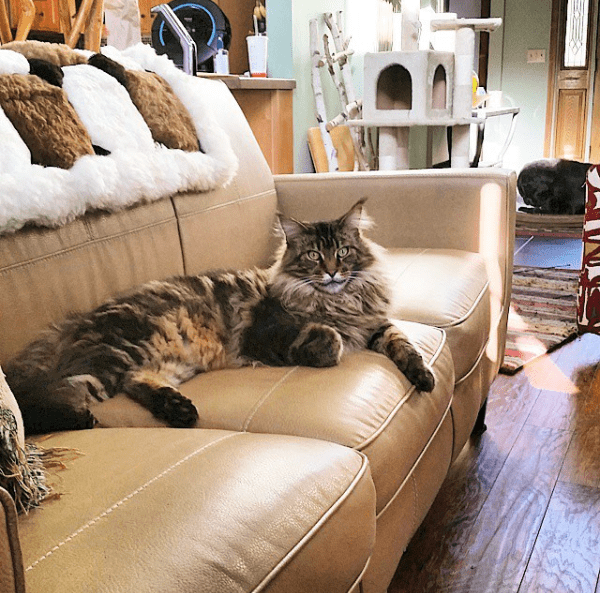 15.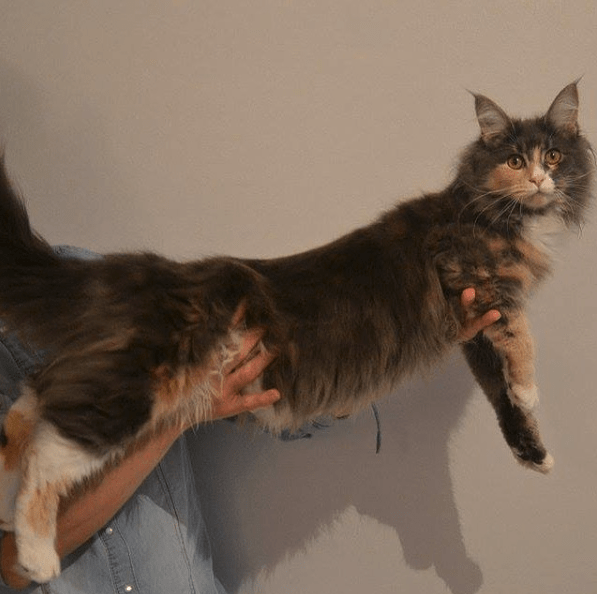 Do you have a super-sized Maine Coon?? Share your photos with us in the comments section!
Here's an oldie but a goodie of Mr. Purple when he was just a year old, making my then two-year-old look pretty tiny!