Everyone knows you can teach dogs tricks, but did you realize how good cats were at learning new things too? Cats love to work for food, so teaching them tricks for treats is the perfect way to have some fun for both of you. All you need is a hungry kitty, their favorite treats and a clicker. If you don't know what to teach, check out this list below!
#1 – Sit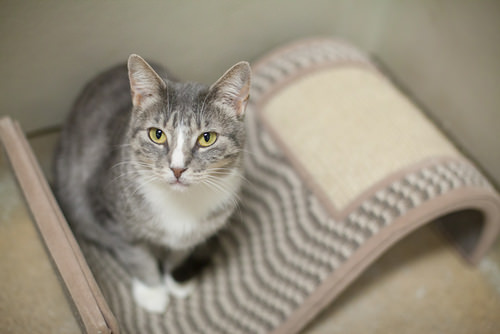 Teaching your cat to sit is one of the easier tricks and it's recommended you try this first. All you need to do is say "sit" as you lure your cat into position with a piece of food, then click and feed. A few reps and you'll be able to lure without food and then fade out the lure.
Click page 2 below for the next trick!