Part of each sale through the iHeartCats store is donated to Greater Good, which helps support various charities. Thanks to customers like you, happy endings, like the one below, are made possible.
Zeus was one of six kittens in a litter found in a neighborhood of Detroit without a mother. Ferndale Cat Shelter took them all in, gave them much needed medical attention, lots of food, and love. They were all underweight and had various forms of upper respiratory issues.
Zeus tested positive for FeLV. He was the only kitten who tested for Feline Leukemia. He can't be adopted out as his odds of survival were dim. Most kittens don't survive past six months who test positive for FeLV. Today, he is still in his foster home and is undergoing experimental treatments for FeLV cats and kittens. The rescue is happy to report that he turned one in November of 2018, and this gives the rescue hope for the experimental treatments Zeus is receiving. He is already beating the odds!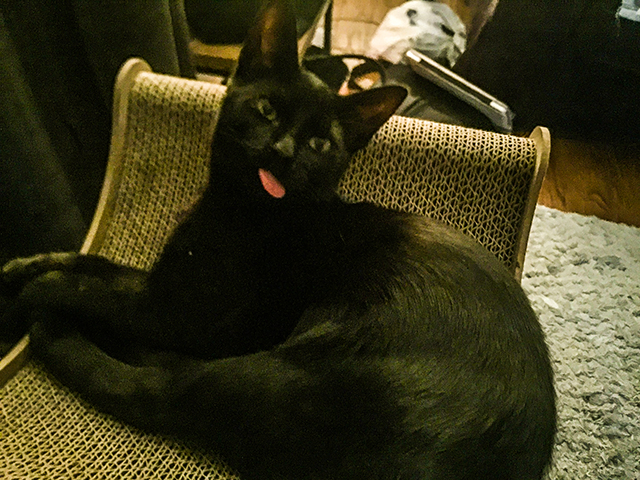 "The support GreaterGood.org's Rescue Bank has given our organization is priceless. Due to the generous gifts of food, our organization is able to afford special treatments like the one for Zeus that has prolonged his life and maybe even cured his disease."

– Ferndale Cat Shelter
You support GreaterGood.org's Rescue Bank when you shop from the iHeartCats store! The food they provide to rescues allows them to use their funds for medical care, supplies, and other things!