We all think of our cats as works of art– perfect, one of a kind, and lovingly made just for us. And why not? It certainly seems that way! If I were more artistically inclined, I'd probably sketch my cats all day. Luckily, my lack of artistic talent doesn't mean I can't adorn my home with their sweet faces. There are tons of artists who'd love to capture the unique beauty of my cats– and of your cats too! Here are some of our favorites.
How would you like to snuggle up to a pillow that was crocheted to mimic your cat's unique markings? Don't be swayed by the artist living all the way in Bulgaria. The page states very reasonable shipping times!
Image: zolayka : Etsy
***
This artist will send you sketches to approve and tweak until you're 100% satisfied that your kitty's unique personality has been captured. They'll also do family portraits!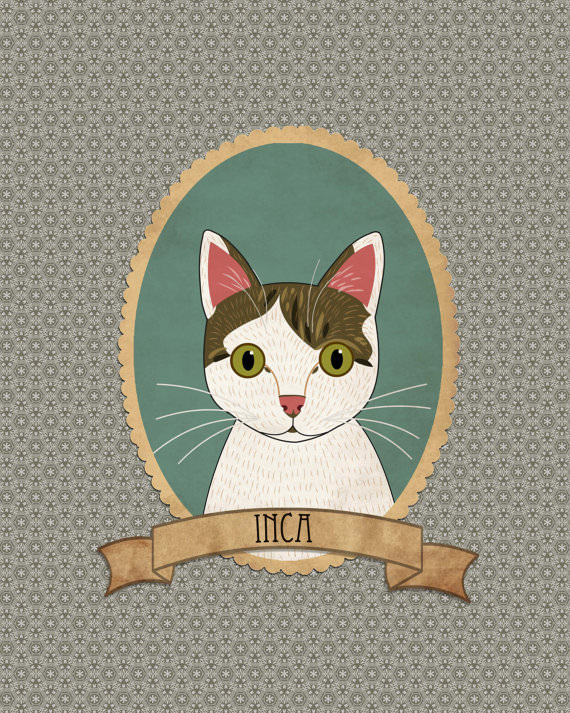 Image: lilidiprima : Etsy
***
This artist will use recycled paper to form a rendering of your cat's head, then finish it with acrylic paint to capture all of the details of your cat's markings. It comes complete with a wall hook to make mounting easy.
Image: macheanimal : Etsy
***
This is one of the most unique formats I've seen for a cat portrait. This artist will paint your kitty onto a plate (that you get to choose from a collection) then top it off with a protective glaze before shipping it to you.
Image: chinadoodle : Etsy
***
This is the cat portrait that keeps on giving. This artist will carve your cat's picture into a rubber stamp… which you can then use to put a picture of your kitty on every surface of your home and on every gift you give anyone for the rest of your life.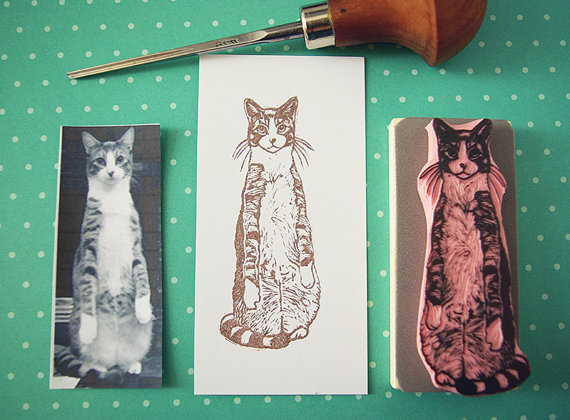 Image: CassaStamps : Etsy
***
This artist will paint your cat's picture onto a 10 by 10 inch canvas. You get to choose the background color, so the ready-to-hang portrait will fit right into your home decor.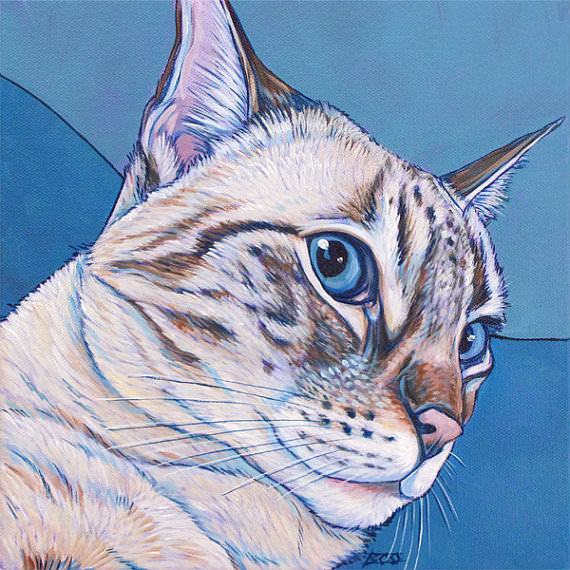 Image: bethanysalisbury : Etsy
Did you like this?