Ainsworth Pet Nutrition (APN), manufacturer of the Rachael Ray Nutrish line of super premium pet food, announced today that it has stepped in to help 35 cats suffering from severe malnutrition after they were rescued from an animal hoarding case in Brookline, Pennsylvania. Most of the cats were relatively young. The cats were coming from an extremely hazardous living environment. Bernadette E. Kazmarski, artist, author and volunteer for Homeless Cat Management Team, was there the day they removed the cats. She said that those that went inside described a horrific scene. There were "areas of the house ankle-deep in feces, even feces in the sinks and tub, caked litter boxes, and lifted up a mattress on the floor to find even more feces. Cats were locked in bedrooms and came meowing for affection when the door was opened." Read her entire blog about the rescue here.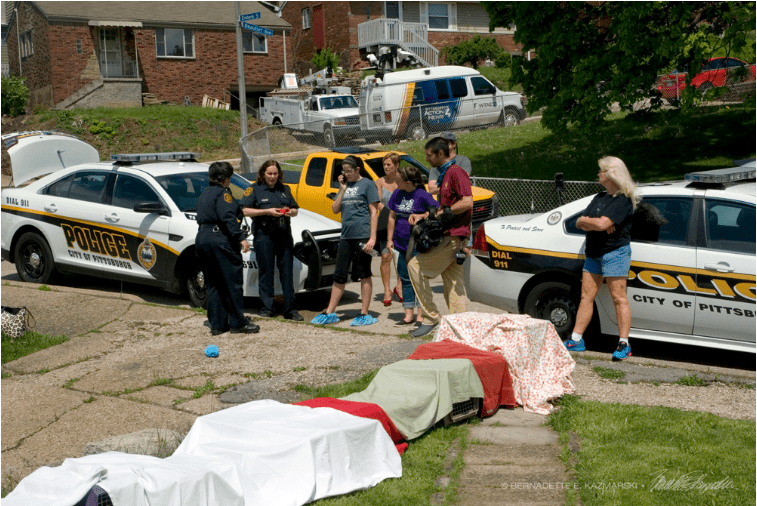 APN is donating a year's supply of Rachael Ray Nutrish Cat Food to each family that adopts one of the rescued cats, which were taken to two local animal shelters, the Homeless Cat Management Team in Tarentum, Pennsylvania (TNR and low cost spay neuter clinic) and Animal Friends 10 minutes north of Pittsburgh.  Several of the cats are also being cared for by foster families with Pittsburgh C.A.T, HCMT's sister organization that handles adoptions for them.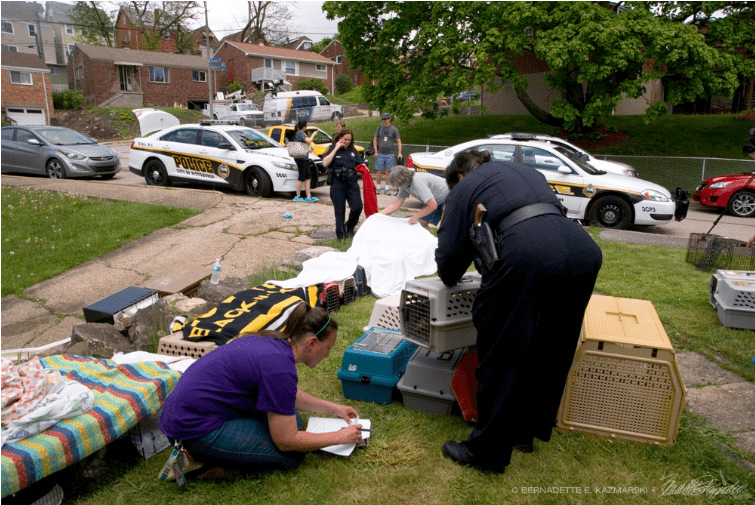 They are also donating more than 900 pounds of cat food to the Homeless Cat Management Team to provide for the 32 cats in their care, including those in foster homes that are awaiting adoption.  Ainsworth currently donates Rachael Ray Nutrish pet food to Animal Friends through an exclusive feeding program that has been in place for several years.
"While The Homeless Cat Management Team will always be willing to help cats in need in our region, situations like the Brookline Hoarding case are not only especially heartbreaking, but they also put a huge strain on our resources," said Michelle Miller, a board member with the Homeless Cat Management Team. "Knowing we will be able to nurse these animals back to health with quality nutrition, and that their new forever families will be able to continue to feed them the best is a great relief.  We're very grateful."
"At Ainsworth, we believe that all pets deserve love, and that's why helping animals in need is such a big part of what we do," said Steve Joyce, Vice President of Marketing for Ainsworth Pet Nutrition.  "When we heard about this story right in our own backyard, we knew we needed to do something to help."
Mr. Joyce went on to explain that since 2008, proceeds from the sales Rachael Ray Nutrish have helped fund more than $15 million in donations to animals in need through Rachael's Rescue, an organization dedicated to providing food, medical supplies and treatment to shelter pets.
Want to Adopt?
Families interested in adopting one of the Brookline cats or learning more about the Homeless Cat Management Team or Animal Friends should visit their respective websites at Homelesscat.org and ThinkingOutsideTheCage.org. You can also find them on the aforementioned Pittsburgh C.A.T.'s Facebook Page.
To learn more about Ainsworth Pet Nutrition or how to help animals in need through the purchase of Rachael Ray Nutrish, visit the website.