They say that what happens in Vegas stays in Vegas. Well, one crafty critter took that sentiment seriously after traveling to Sin City with his mom and dad. His paw-rents were under the impression that their frantic feline had made a mad dash out of their hotel room door. But when the next guests came to Vegas for a conference, they noticed a series of mysterious things happening in their hotel room. 
After Lindsay started hearing some strange noises early one morning, it became apparent that there may have been a secret stowaway in their room.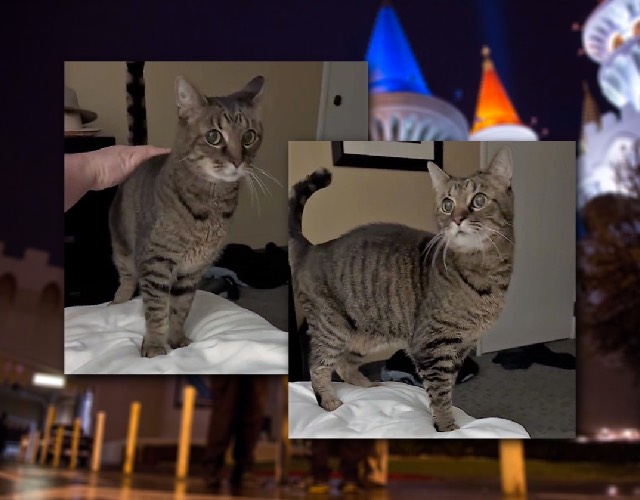 Lindsey first realized that something was amiss when she saw that there was a puddle of pee in the bottom of her hotel room shower. If it wasn't her husband, how could it have gotten there? Then, a bottle of vitamin E oil was spilled all over the place. Again, it remained a mystery as to how it happened.
But then, she started hearing some strange sounds that gave her a better idea of what had been going on all along. Coincidentally, Lindsay and her husband, who happens to be a veterinarian, were in town for a conference. 
"So it's four in the morning in Vegas, and I heard some weird sounds in the hotel room. And this [cat] is just here… what is going on," Lindsay said, between fits of giggles.
It seems that the previous guests' cat didn't escape after all. Tiger had been hiding in their room, sipping solely toilet water for sustenance. For six days, 16-year-old Tiger had evaded detection and was a secret stowaway.
Everyone involved in the entire situation thought it was quite entertaining. Even hotel security, who came to their room to collect the cat, were smiling and laughing as they addressed the strange situation. "Only in Vegas," they say as the answer the door.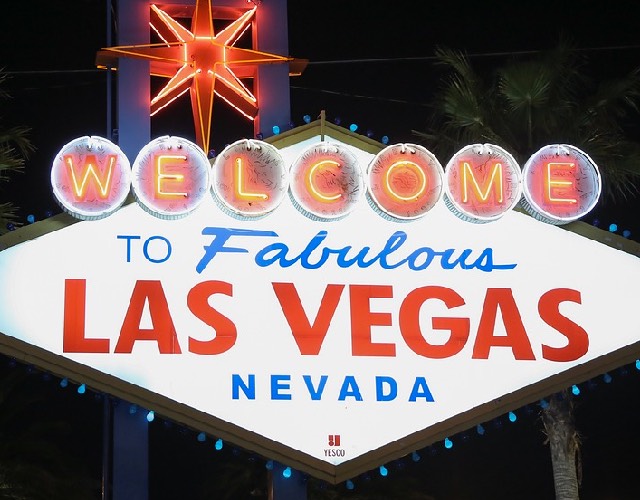 Security showed up with a dog leash and looks of bewilderment. They honestly weren't sure what to do. Their first attempts at capture failed after Tiger became spooked and evaded their efforts by hiding under the bathroom sink. (This is likely where he had been hiding all along.) But eventually, they were able to capture the cat in a pillowcase, and take him down to the lobby for some food.
Tiger has since been reunited with his worried family who is so glad to have him home.
Since what was happening was so bizarre, Lindsay decided to record it all on her phone, and shared it all to TikTok. The video she posted almost instantly went viral and has already amassed over one million views! If you're a cat lover, and looking for laugh, you'll want to watch the whole thing. 
You can check-out the viral video, below.
Featured Image: Facebook