Fabio the kitten was trying to make it on the streets of Serbia all alone. But at only a month old, that can be a trying task for a baby. Lucky for Fabio, two animal lovers on their way to share their time with the Dog Rescue Shelter in Mladenovac spotted the black and white kitten trying to cross at an intersection of two busy roads. They knew he needed help and stopped right there.
As his would-be rescuers approached, though, Fabio scurried out of reaching distance to study them from afar. But he wouldn't go far because these people looked like the answer to a tiny kitten's prayers!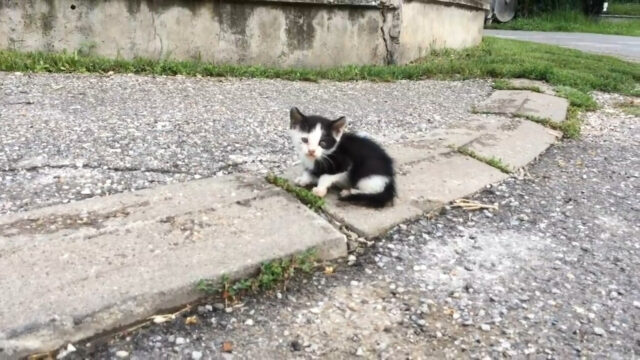 Are You Here To Help Me?
It didn't take long for Fabio to decide he was happy to have their help, and soon he was snuggled in his rescuer's arms. The Dog Rescue Shelter told the story of Fabio's rescue on YouTube, sharing that the tiny kitten was so hungry he started biting on his rescuer's fingers in search of a snack!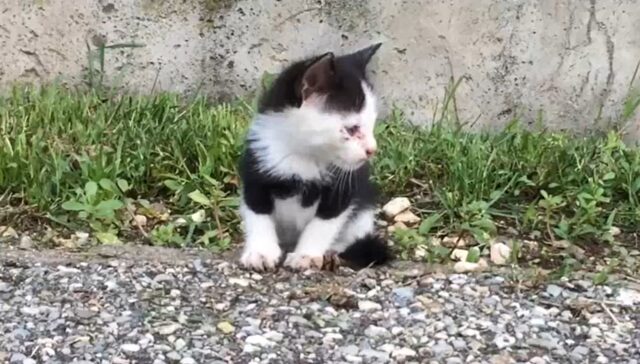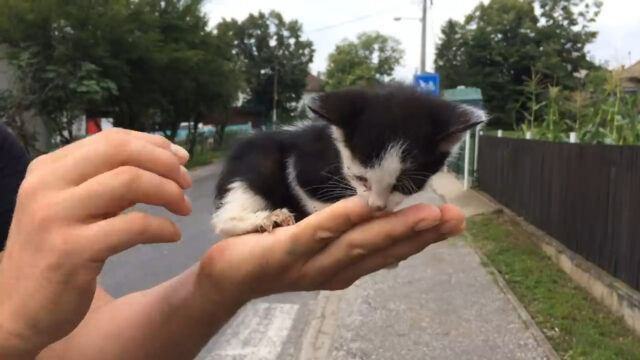 Taken into care, a checkup revealed Fabio to have an infection in his right eye, but time in a foster home would help it heal while giving him time to grow into a healthy kitty before he would head out to a forever home.
And Fabio took to the pampered house cat role in no time, giving him a chance to be a kitten whose only worries were which comfy spot to nap in next or which toy would be the most fun to destroy!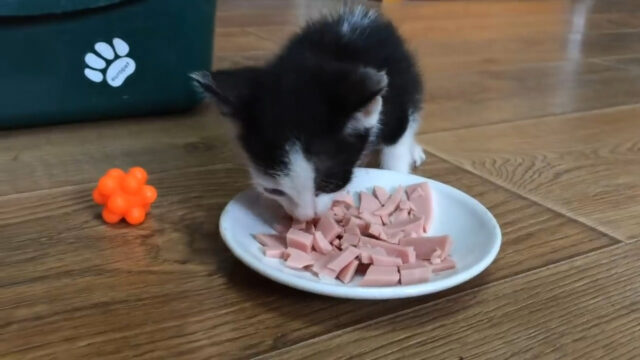 Plus, Fabio really enjoyed the good eats! And thanks to lots of love and care, this sweet kitten would be ready to find his forever in no time.
A second Fabio video posted by the rescue revealed how the magic of animal rescue transformed a once sickly baby into a happy, healthy kitten who'd made lots of friends while in foster care. Whether they're an older feline, a dog, or even a bird, Fabio is a kitten who wants to be friends with everyone.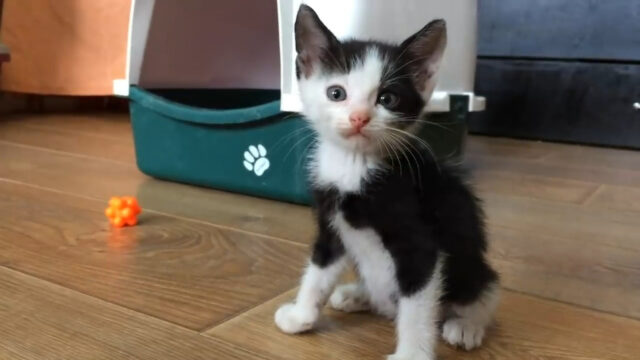 And because a kitten so cute and friendly is hard to resist, Fabio soon found his forever home, and according to a post on The Dog Rescue Shelter's Facebook page, he's already the boss!
Want more cute kittens? Check out Your Daily Dose Of Newborn Kitten Cuteness!
Feature Image: Dog Rescue Shelter Mladenovac, Serbia/YouTube