Love cats? Love vampires? Well, then: meet Rory.
He is a beautiful 4 1/2 year old cat, currently dwelling at the Battersea Dogs & Cats Home in the UK. (We bet this black cat is anything but unlucky!)
Surrendered because his owners could no longer care for him, Rory is shy at first, but super lovable once he gets to know you!
Just look at those stunning blue-green eyes.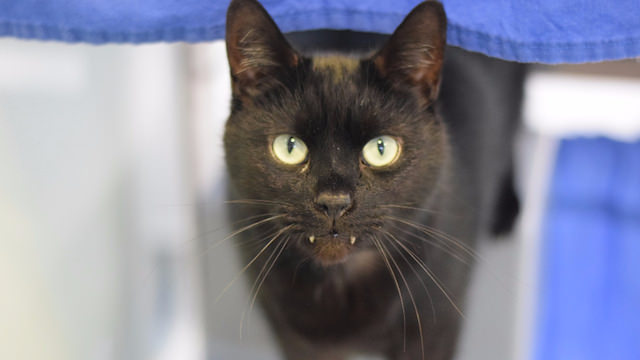 Then of course, there are those miraculous teeth.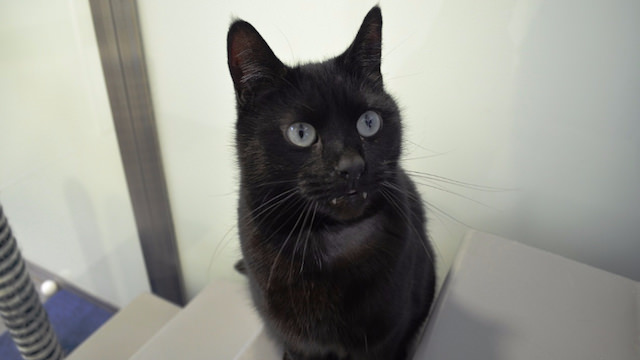 "After having a dental with us here at Battersea, Rory has had most of his teeth removed, apart from his fantastic fangs!" reads his profile on the Battersea website.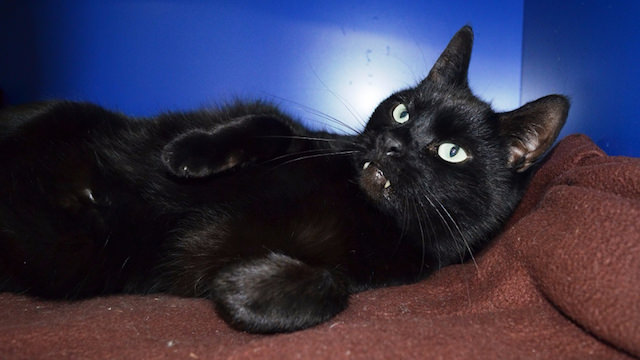 How could anyone resist that face?! If you want to find out more about adopting this pretty kitty, visit his profile here.