If you're in the habit of paying your bills on the internet you may want to revert back to snail mail, because the U.S. Postal Service has just announced some exciting news. Later this year, they'll be rolling out a book of stamps that features two lovely kitties!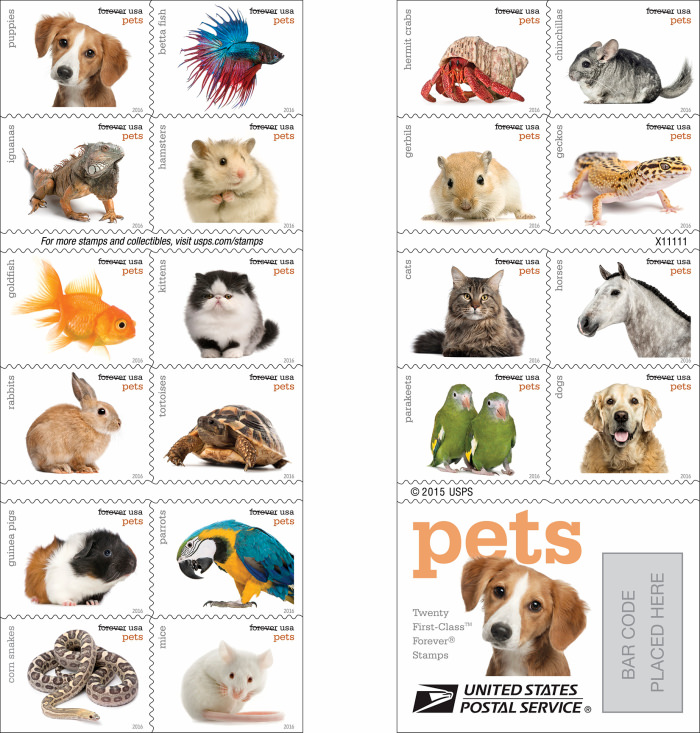 Image: USPS
The booklet will be a collection of 20 stamps featuring pets that are popular in the United States. According to the USPS website, the new stamps were designed "to celebrate America's love for pets." This isn't the first time our feline friends have graced U.S. postage. In addition to just being cute (like in the 1983 Puppy and Kitten stamps or the American Cats stamps from 1988), they've also be used to raise awareness about issues such as spaying and neutering (2002), and the importance of adopting animals from shelters (2009).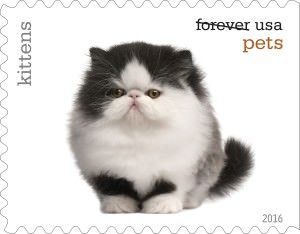 Image: USPS 
In this new batch, the animals were beautifully captured by Belgian photographer Eric Isselée. Two of the 20 stamps will feature cats. The other 18 stamps in the collection will feature other popular American pets such as dogs, hamsters, rabbits, parakeets, horses, and goldfish.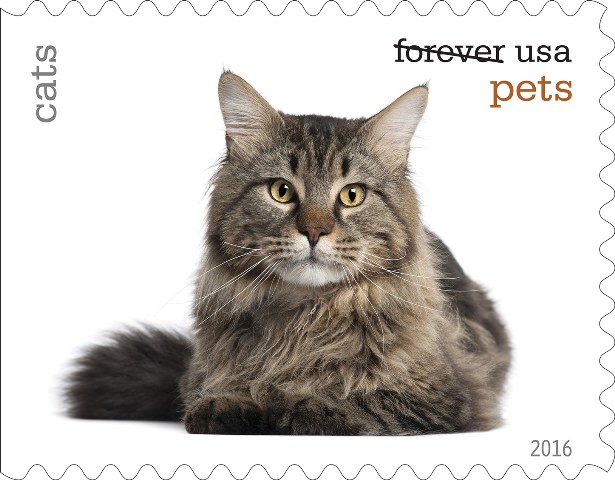 Image: USPS
Of course, you never have to wait for the USPS to create cat stamps for you. You can always use the Create Mail & Stamps feature on their website to make stamps that feature your own sweet kitty.