If you're a cat lover, you know that having a kitty isn't just owning a pet; it's a lifestyle! Being a "cat person" means you simply couldn't imagine spending a day without a feline by your side. If you have fellow purr parents on your gift list this holiday season, show them you care by getting them a gift that reflects their love of all things cat!
Below are 10 gifts for the doting kitty parents in your life, including some that give back by helping homeless pets in need!
1. Second Chance Movement™ Necklace
This necklace is purrfect for the people who are passionate about rescue. Not only will this chic piece of jewelry display their desire to help homeless animals, it also represents a charitable donation: each necklace sold funds 5 miles of life-saving travel for pets in high-kill shelters to safe areas where they'll have a second chance at being adopted.
2. Cat Planter
If the feline fanatic in your life also has a thing for plants, this 3D Printed Kitty Planter is the purrfect gift! Cold-climate dwellers can still enjoy some greenery inside, plus these petite flower pots make great stocking stuffers.
3D Printed Kitty Planter, $12+. Meow3DStore via Etsy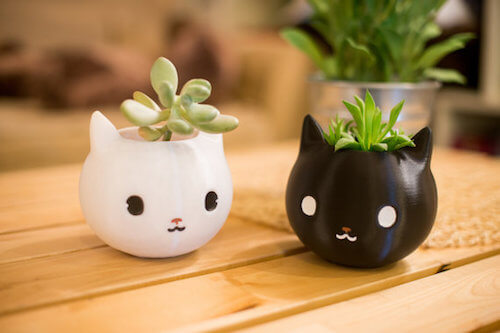 3. Omega 3-6-9 Select Grain Free Skin & Coat Chews
Nothing says "I care" to the pet parents in your life like taking an interest in their precious cats' health. A tub of these tasty supplements helps support the health of a loved one's kitty, showing that you care about their beloved feline, and the shelter pets it helps feed.
Omega 3-6-9 Select Grain Free Skin & Coat Chews, $24.99-34.99.
This product feeds 14 shelter cats. 
4. Memorial Bracelet
Perhaps you have a loved one who, sadly, had to say goodbye to a four-legged friend this year. It's one of the hardest things anyone has to do, and giving them a memorial bracelet shows your sympathy while helping them cherish a life-changing friendship. What's more, the purchase of each bracelet feeds 22 shelter cats in honor of the kitty who passed.
5. Personalized Picture Collage
We consider our cats to be so beautiful, they're like works of art – so why not let them inspire some personalized decorations? The crazy cat ladies and gents on your list will love this custom kitty collage, complete with the tried-and-true quote: "Time spent with a cat is never wasted time."
Personalized Picture Collage, $39.99+. LuLuBluePhoto via Etsy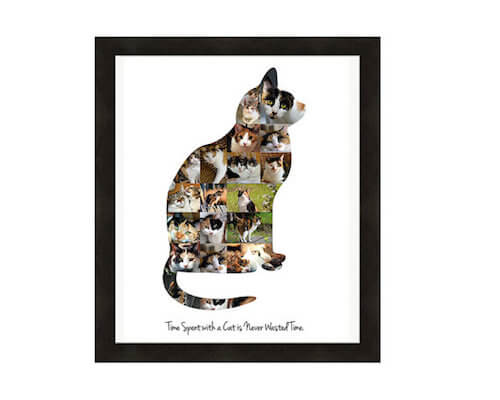 6. Cat Sketch Embroidered Fringed Scarf
Baby it's cold outside, and the pet parents on your list will love keeping cozy with a fringed scarf that also declares their love of kitties! This fringed accessory comes in a variety of color combinations, and benefits shelter cats – each purchase provides 10 meals for hungry shelter cats.
Cat Sketch Embroidered Fringed Scarf, $22.99.
This product feeds 10 shelter cats.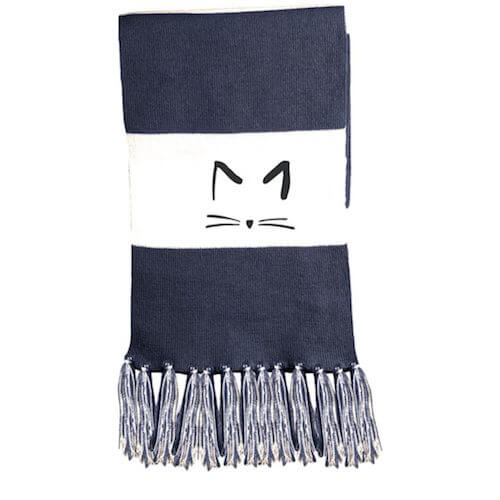 7. Embroidered Cat Heartbeat Design Full-Zip Fleece
Keep the chill away from your warm-hearted friend by gifting them a toasty fleece that symbolizes how their heart beats for felines! This cozy mid-weight zip-up comes in multiple colors, styles, and in two different fits. Huge plus: buying this fleece feeds a whopping 30 shelter cats!
Cat Heartbeat Embroidered Fleece Full Zip Jacket, $42.99 – $46.99.
This product feeds 30 shelter cats.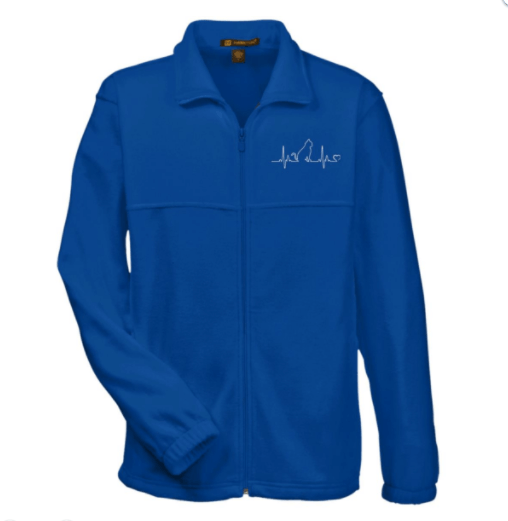 8. Heart Paw Ring
Delicate jewelry meets cat craziness with this adorable paw print ring. This understated accessory is purrfect for the fashionista on your list who likes to keep it simple but chic. It also represents the 20 meals that were donated to feeding shelter cats in need!
Heart Filled With Paw Adjustable Ring, $12.99.
This product feeds 20 shelter cats.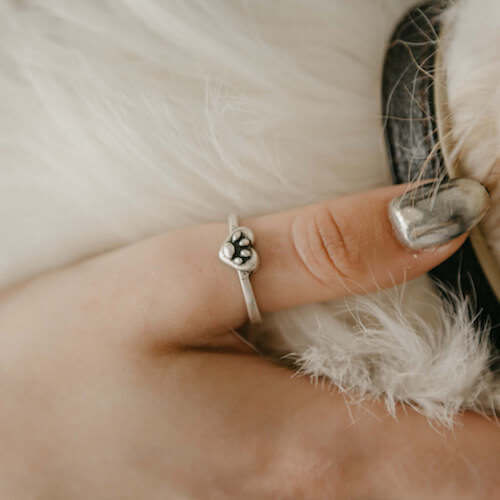 9. Cats Makeup Bag
Know someone that loves makeup as much as meowers? This classy little bag is the best way to tote all those beauty essentials. This is also a great gift for your favorite globe trotter!
Cats Makeup Bag, $18.59. CoussinsElegance via Etsy
10. Gifts for the kitties!
Real cat lovers are only truly happy when their kitties are, too! That's why your loved ones will appreciate gifts for their pets as much as gifts for themselves. Catnip toys, healthy treats, and feather wands will show any feline – and their humans – how much you care! Did we mention that these make great stocking stuffers? Plus, each of these items help homeless pets in need.
Catnip Filled Sushi Box, $19.99.
Each product provides a toy to a shelter cat.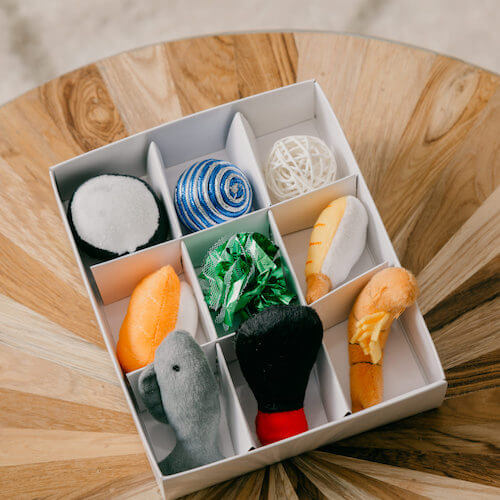 Single Ingredient Grain & Gluten Free Freeze Dried Ahi Tuna Cat Treats, $6.99.
This product feeds 5 shelter cats.
Flexible Feather Wand With Bells Cat Toy, $5.99.
This product provides 1 toy to a shelter cat.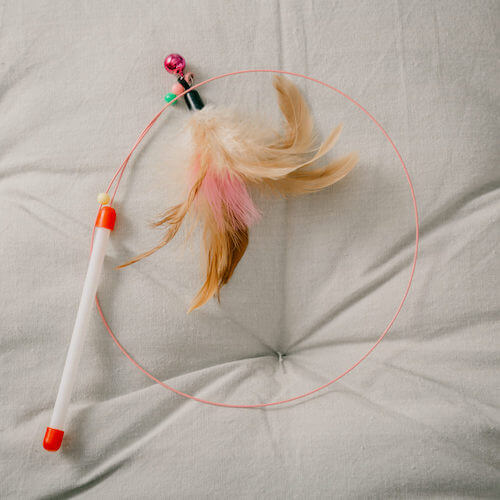 Related: Looking for pet loss memorials? Check out iHeartDogs.com.