Cats are notorious for being impeccable groomers, but sometimes they need a bit of extra help. Some of the most useful aspects of grooming– water, restraint, etc.– can make your cat anxious and desperate to escape. Seek out a professional groomer if your cat puts up a real fight when you attempt to groom her since grooming an angry or thrashing cat can cause injuries to either or both of you. For more amicable kitties, here are some tips to make the process as easy and stress-free as possible.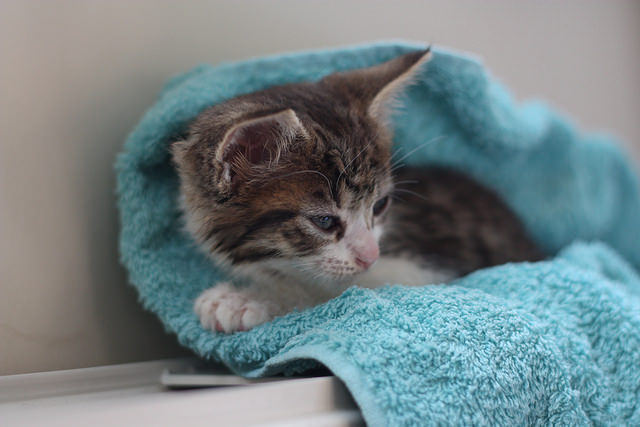 Image: kaelin via Flickr
Bathing
Most indoor cats won't need to be bathed on a regular basis since their regular grooming habits should remove most knots, debris, and excess oil. Cats are curious creatures, though, and even well-behaved ones can find their way into sticky or stinky messes sometimes. Cats with certain health conditions (cats who are overweight or have joint pain, for instance) may need to be bathed more often if they can't comfortably reach certain parts of their bodies.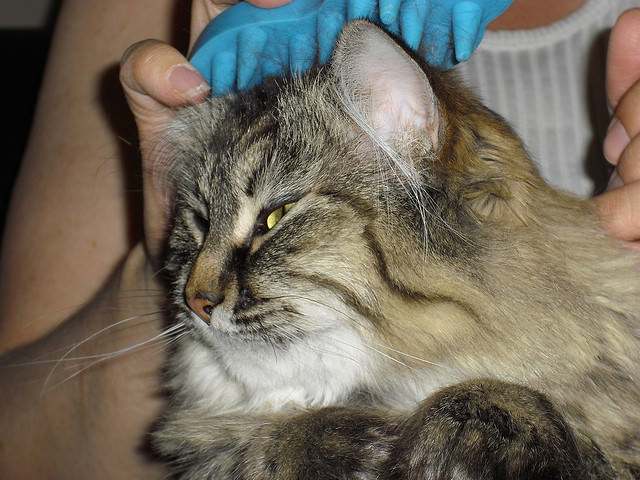 Image: Jon Ross via Flickr
Brushing
Brushing helps remove tangles, distribute natural oils, and improve your cat's circulation. Some cats love it because it reminds them of being groomed by their mamas as kittens, but some are more skeptical.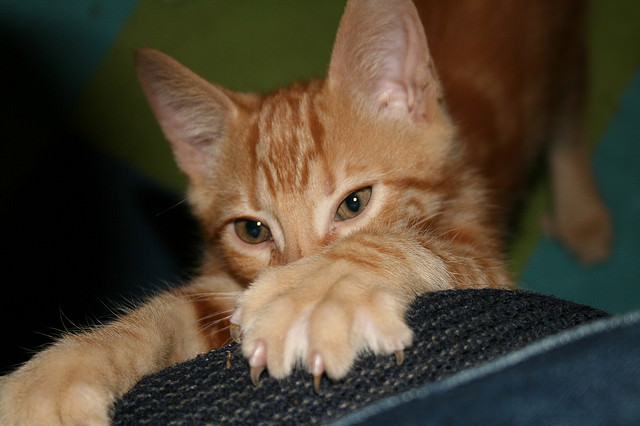 Image: Lindsey Turner via Flickr
Nail clipping
Keeping up with regular nail clipping is one humane alternative to declawing (which you should never, ever do). Only clip your cat's nails if you're sure you know what you're doing and that you can do it safely.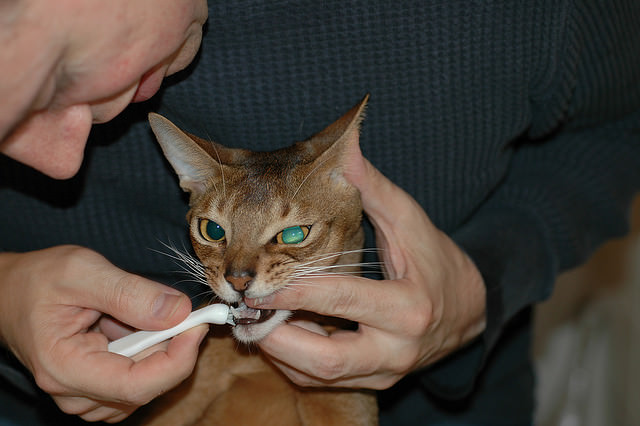 Image: John Morton via Flickr
Tooth brushing
Brushing your cat's teeth is an important part of keeping her teeth and gums healthy.