This is not a drill!
The Just Cats Veterinary Clinic and Cattery in Dublin, Ireland is the country's only cat-exclusive clinic. They're so dedicated to making their patients feel at ease, they're looking to hire a cat cuddler to comfort anxious kitties!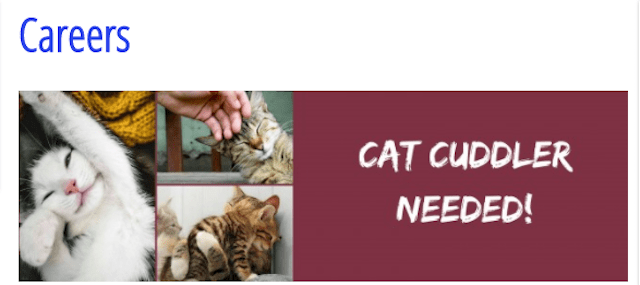 Image Source: Screen Shot via Just Cats Veterinary Clinic
-Are you a crazy cat person and loves cats?
-Does cattitude come naturally to you?
-Have you counted kittens before you go asleep?
-Do you feed the stray cats in your locality?
-Does petting cats make you feel warm and fuzzy?
If you answer yes to some or all of these questions, how about working with cats as a full time job at Just Cats Veterinary Clinic?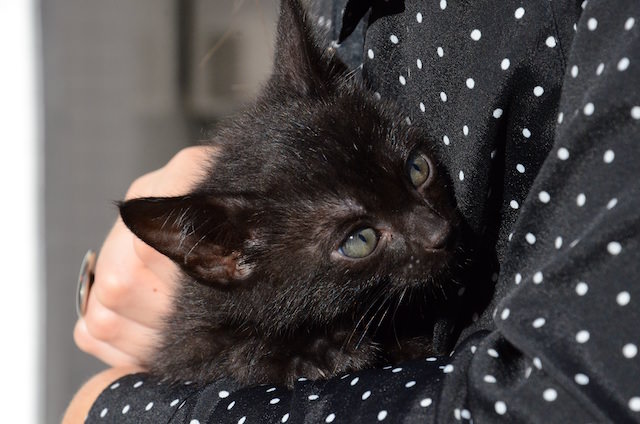 As with any job, the hiring staff needs to make sure that applicants are qualified for such an important position.
Qualifications include:
-The ideal candidate must have gentle hands capable of petting and stroking cats for long periods of time.
-They need to be softly spoke and capable of cat whispering to calm the nerves of some of our in patients.
-An ability to understand different types of purring is a distinct added advantage in helping you secure this position with us.
If you're ready to leave behind the 9-5 grind and enjoy the simple pleasures in life, apply for the position by clicking here.