A resident of Gallant Circle in Citrus Heights was taken aback when she saw a cat sitting inside a trap in her neighbor's yard. Not only was it odd to see a trapped cat, the woman also felt as if this were an omen of sorts, as her cat has been missing since the beginning of the month.
She confronted her neighbors, two nuns, and was not pleased with the result. The nuns were setting traps to catch cats and relocate them. "From what I gathered from my discussion that morning [they] dumped him, and her reasoning was the owners may get the cats and bring them back," she told KTXL.
Citrus Heights Police Department, along with Animal Control, have become involved in the case. The nuns were upset that the cats kept getting into their garden and they couldn't find a way to keep them out.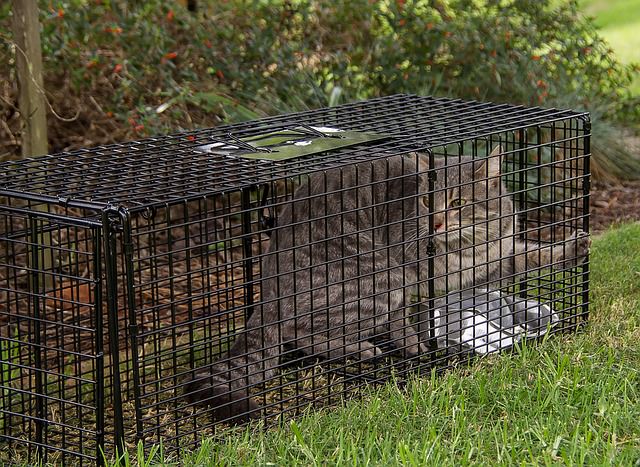 "For lack of a better term, these two ladies were at their wit's end and they just wanted some peace, and if they couldn't move themselves then they might be able to move the other half of the problem, which was the cats," explained Officer Anthony Boehle.

"The animals were not collared. It did not appear they were owned by anyone, and they didn't think they were doing anything wrong. They were simply solving a problem they were having."
The nuns thought they were trapping strays and relocating them elsewhere. Unfortunately, other residents of the neighborhood have reported their cats missing as well.
Although this could end in criminal charges against the two nuns, there is a lot of investigating to do.
"Based on the descriptions of these uncountable animals, and the animals that were relocated, they are not one in the same," Boehle said. "So we are looking into what happened and trying to figure those things out."
Whether the nuns knowingly trapped family pets is still to be determined, but it sounds like they believed they were removing strays from the area. We hope this serves as a reminder to keep your cat in the safety of indoors, or at the very least use a collar with identification tags and a permanent microchip.
(h/t: KTXL)