People who love Maine Coons will tell you that they're a very special breed, from their big builds, to their warm personalities, to their ears-to-toes fluff. And every once in awhile, we stumble upon a Maine Coon kitty that's a little extra large, lovable, or in this case, fluffy!
Meet Pixel, an orange, white, and black Coon with an exceptional coat. Between her long hair and stunning ear tufts, this kitty looks like a creature of the wild. But don't be fooled – she loves living the pampered life of a house cat.
According to Bored Panda, Pixel loves to play with toys and lounge on computer keyboards, just like any other cat (except her fur swallows up the whole thing!). Her humans say that her beautiful coat requires frequent brushing, and she sheds a lot – but they wouldn't have it any other way.
Check out Pixel, the kitty with the lion-like mane:
"Presenting Pixel!"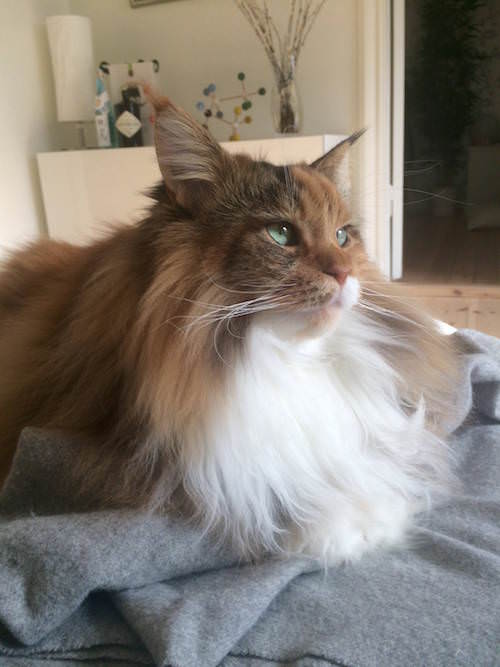 "Our fluffy kitten Pixel."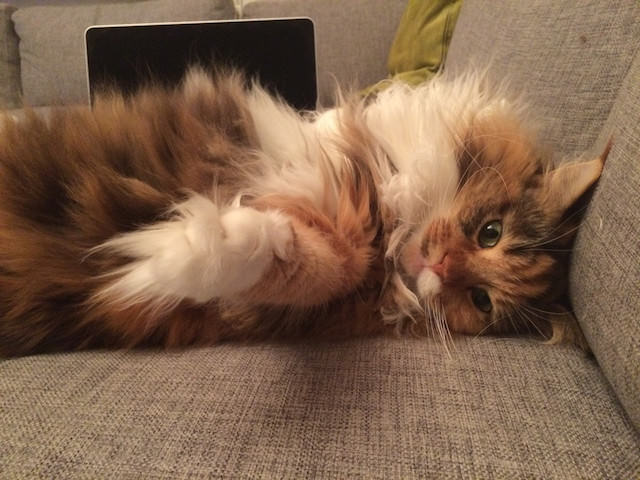 "Pixel enjoying the sun or…"
"Pixel really loves her blanket!"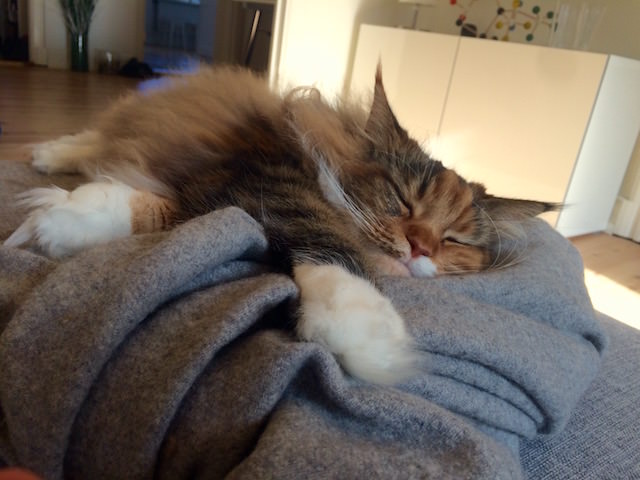 "Pixel looks like she's been in a storm."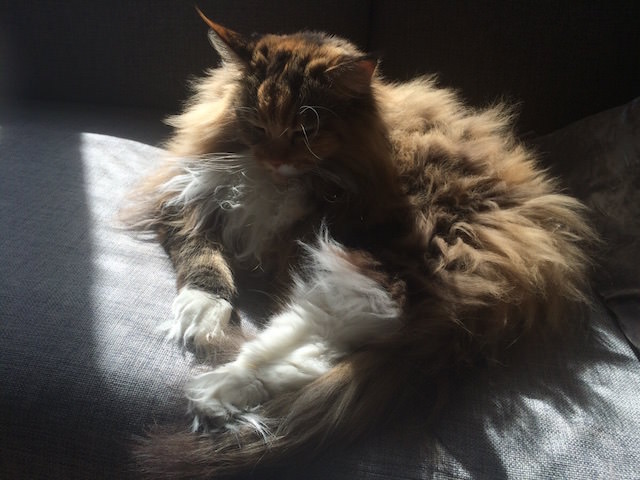 "I'm pretty sure my cat thinks I'm a complete idiot to actually enjoy a bath."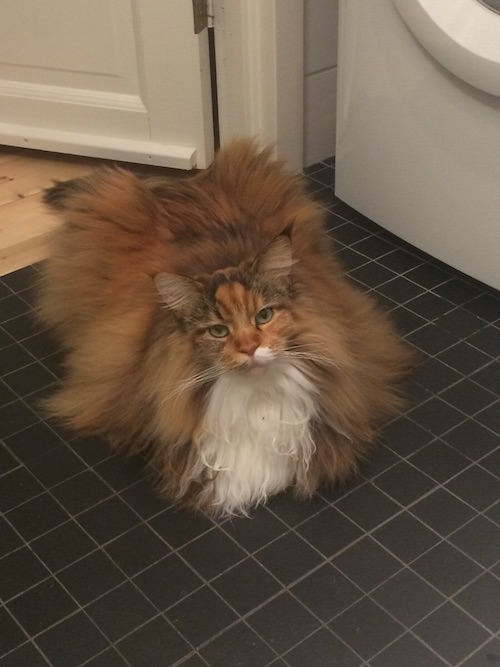 "My sleepy little floof monster."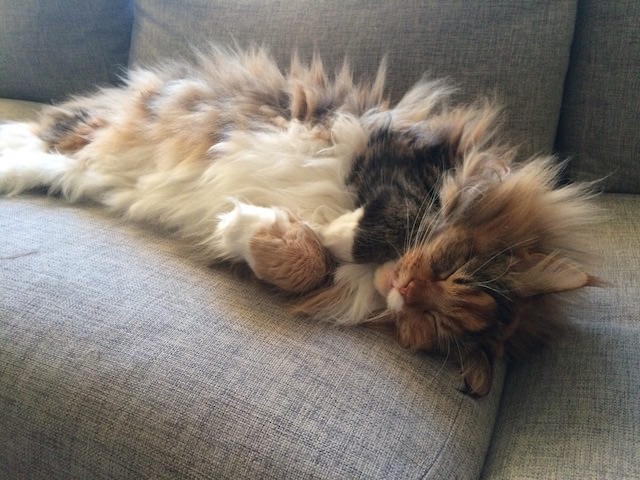 "More floof."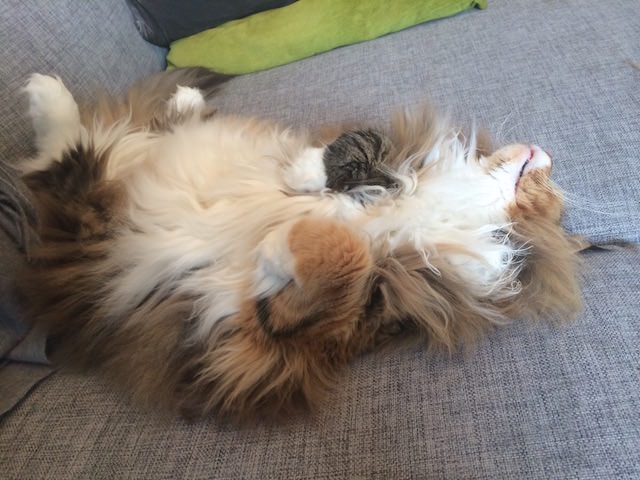 "It looks so comfortable when she is sleeping!"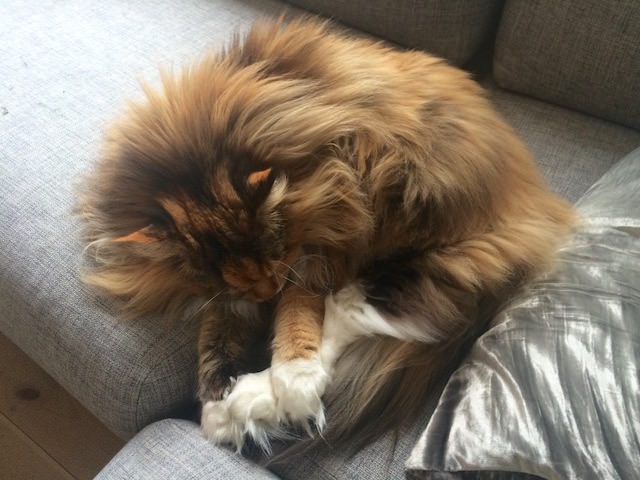 "I love the balcony!"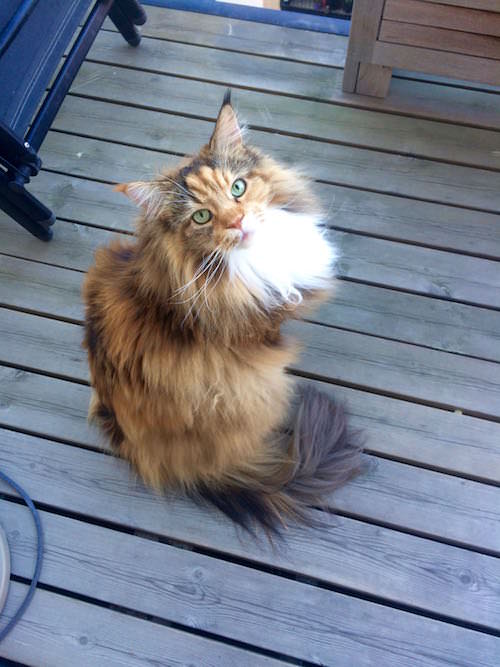 "The computer is too small!"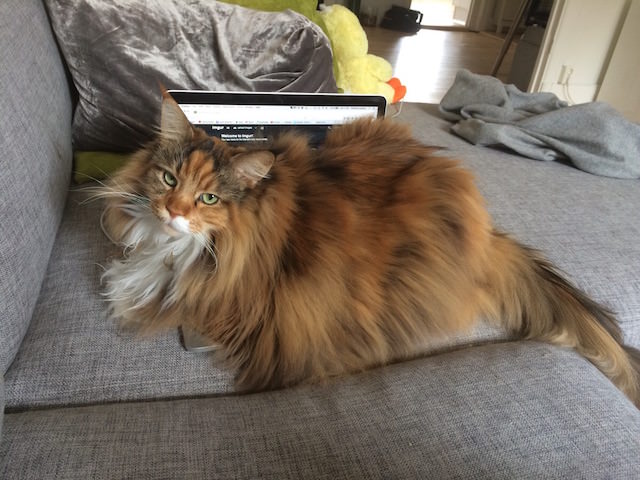 "She fell asleep on her way to the bedroom."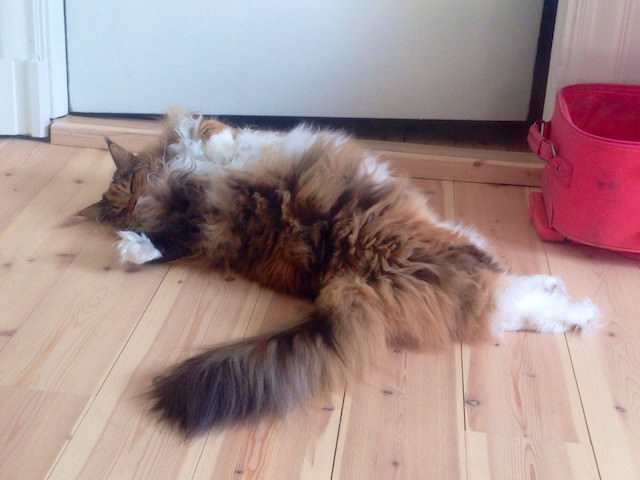 (All photos and captions are from Chissekatten via Reddit.)
What a stunning kitty! We love the name Pixel, but "Aslan" would've been perfectly appropriate for this gorgeous girl, too!
Do you have a fluffy Maine Coon cat? Share a photo with us in the comments below!
(h/t: Bored Panda)