Attention, cat lovers! Your purring paradise awaits–and it's on the market!
In Adelaide, Australia, this 2-bedroom, 1-bathroom house is up for sale for $349,950 AUD, or $260,205 USD. And judging from the pictures, the current owners are quite eccentric. 
"A wonderland of colour, this torrens titled character maisonette is filled with a whole lot of charm!" reads the realestate.com.au posting.
But look closely at the decor, and you'll see more than color. There are also cats everywhere!
From the front, it looks quite normal…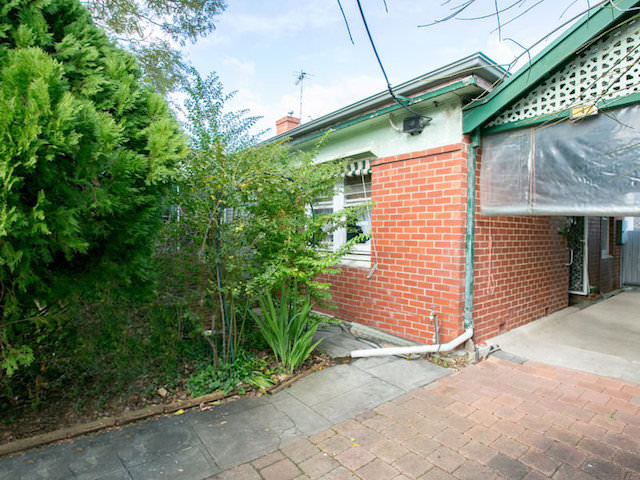 The patio is rather minimal…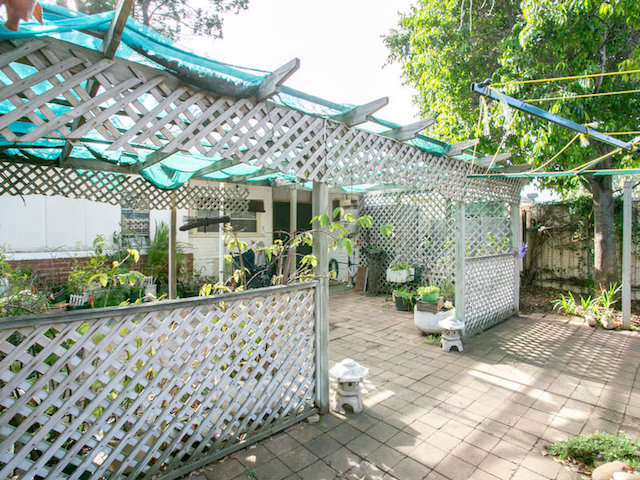 But walk inside, and you'll find kitty collages.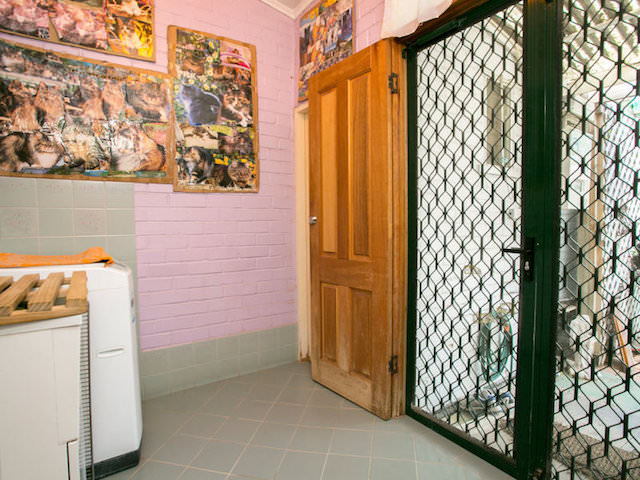 You'll see cats plastered all over the walls.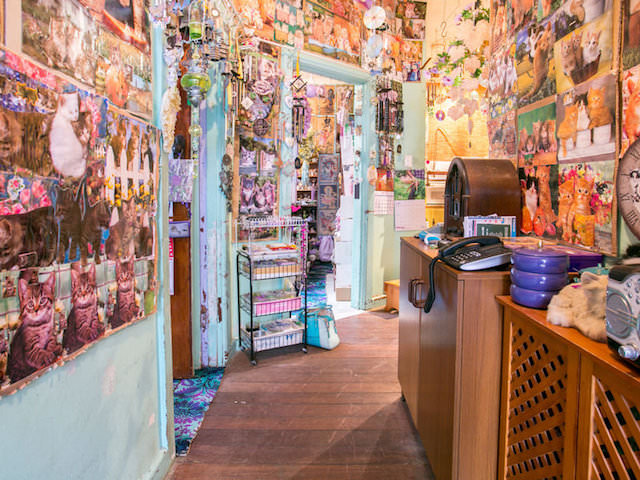 And feline photos throughout the halls.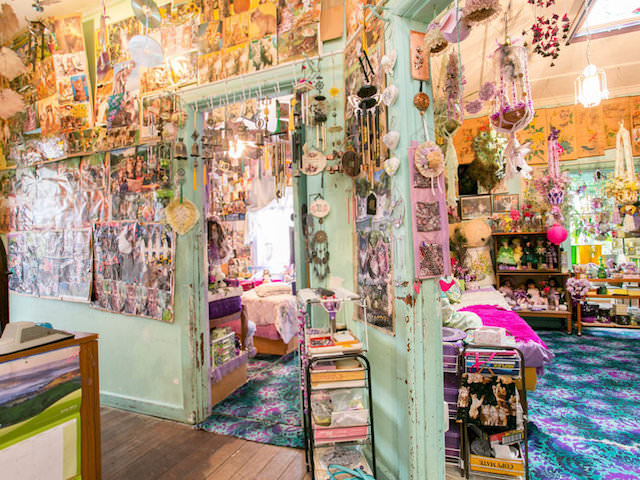 There are feline stuffies on the furniture.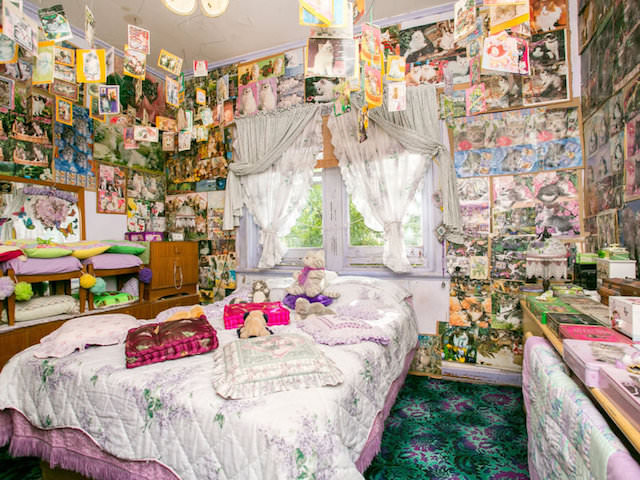 And purr-tastic pillows on the benches.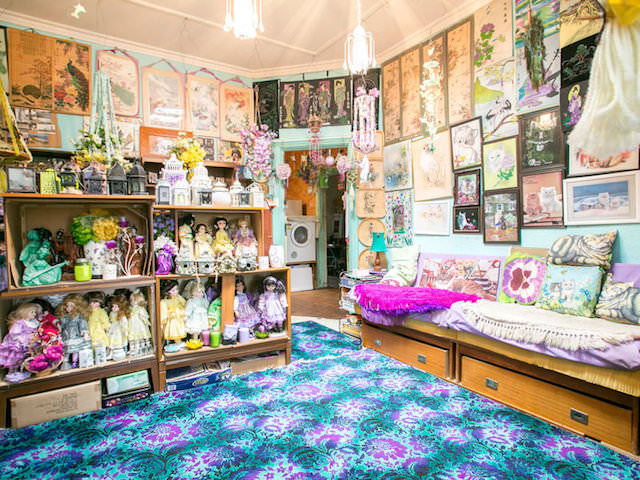 Overall, it's a colorful, cat-lover's dream home.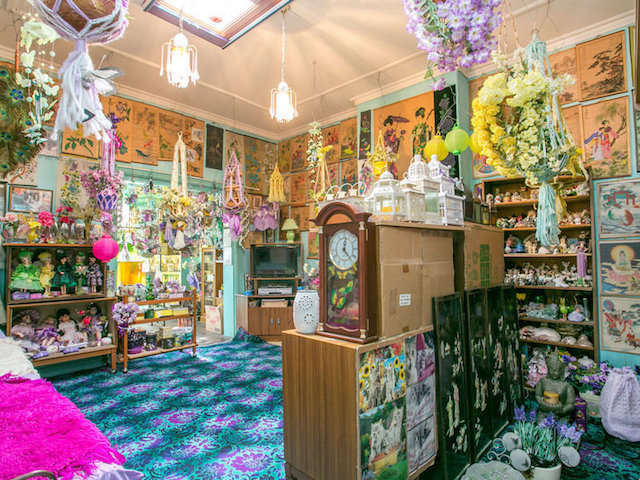 While the cat-inspired interior will probably move with the owners, it certainly provides inspiration for the happy house's newcomers.
Does your home have kitty-themed decor? We want to see pictures!