The Catdance Film Festival roared back for its 4th year of creative cat cinema on January 23rd, with even more original films starring shelter cats! The festival, which was presented by Fresh Step with the power of Febreze, was hosted by New Girl actress and fellow cat lover Hannah Simone.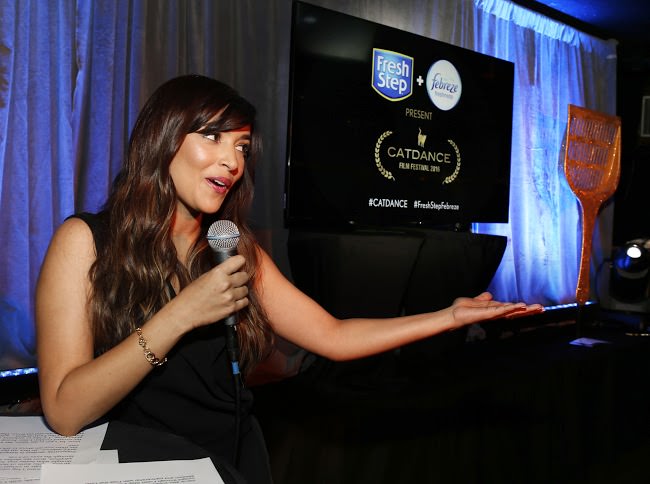 "I love the funny and sweet moments I have with my cats, Jake and Frank, so I was honored to celebrate these moments at the Catdance Film Festival," said Simone. "It was a spectacular event for the star of the show– shelter cats. They walked the red carpet, took over the silver screen, and tugged at the guests' heartstrings."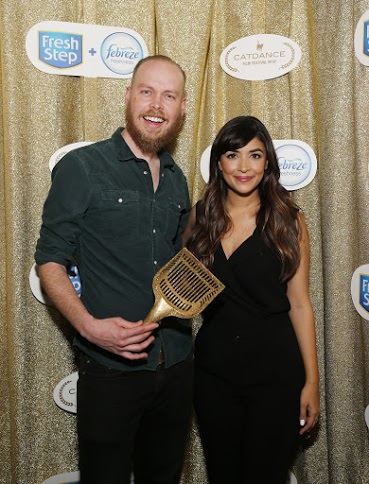 Lots of filmmakers pounced at the chance to enter the festival, but Mike Thompson ultimately took home the coveted 2016 Golden Litter Scoop and $25,000 grand prize for his film The Purfect Patsy.
The Purfect Patsy tells the story of three lovable scamps: Sebastian (the cat), Felix (the dog) and Popovich (the clown) whose luck finally turns around then they find each other. It's a story any animal lover can relate to.
Learn more about the Catdance Film Festival, including more films, on the Fresh Step website.