If you've ever dreamed of owning a cat paradise that's also sleek and stylish, you're sure to get pangs of envy (and serious design inspiration!) when you catch a peek inside this home in Hatfield, Massachusetts.
When couple Eliza and Tiffany bought their first house together, they thought carefully about how they'd be merging their pets under one roof. Before blending their pets together like a furry Brandy Bunch, the two discussed how to update their house so it was extra special for their combined seven cats.
The kitties hadn't met before, so they wanted them to have plenty of space. And because the animal menagerie was to include three dogs, the women knew it was a necessity to include lots of "cats only" nooks and perches where the felines could retreat.
To make their dream a reality, Eliza and Tiffany enlisted the help of Rebecca Mountain of Mountain Pet Products, a company that makes stylish cat furniture from scratching posts, to shelves, to custom pieces.
Mountain wrote about the amazing "catification" on her website. Check out some of the features she created!
"
Vaulted ceilings and open concept design was ideal for creating vertical spaces for cats," she said.
Before: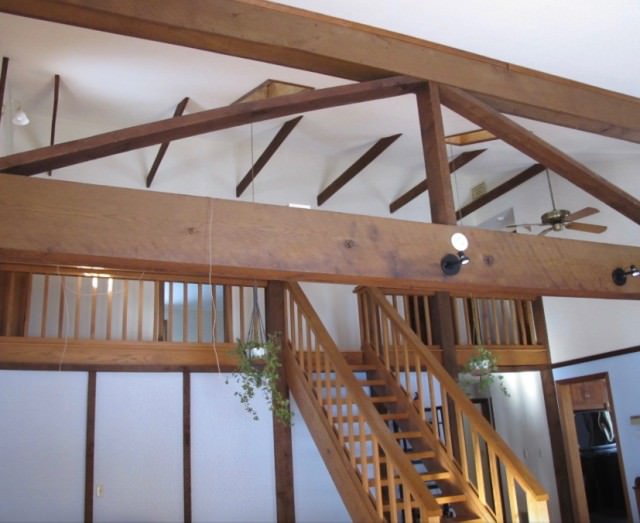 After: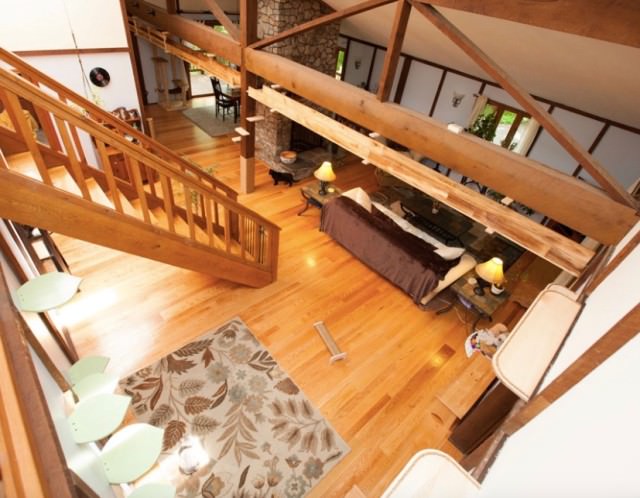 Before: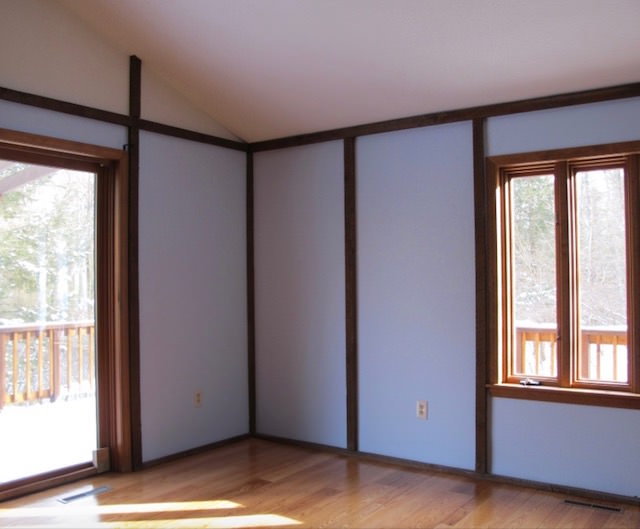 After: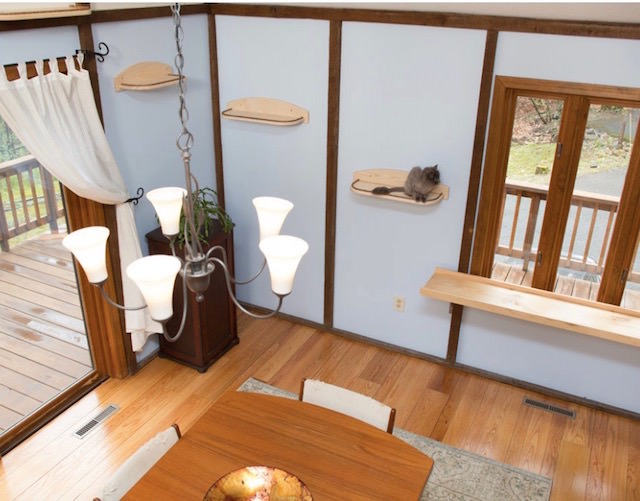 "We all agreed that it would be best to create a kitty 'super highway' so that the cats could travel all the way from one end of the house to the other without setting foot on the floor."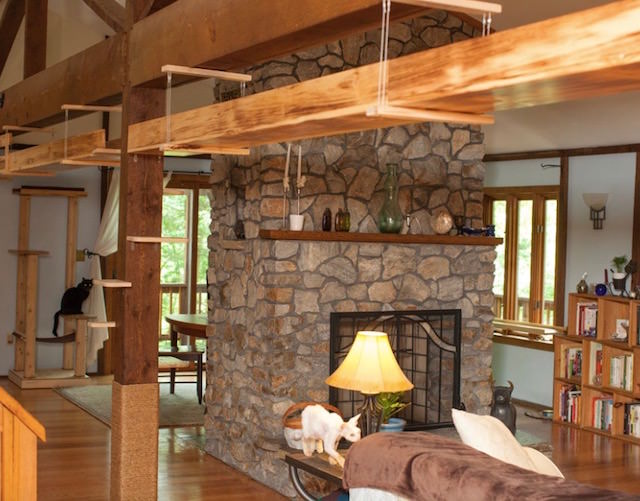 "Multiple points of access would be important to allow the cats to get up and down so they never felt stuck or cornered."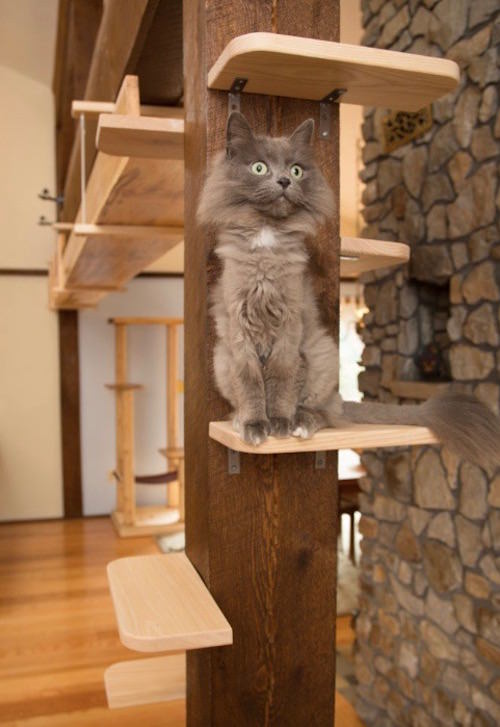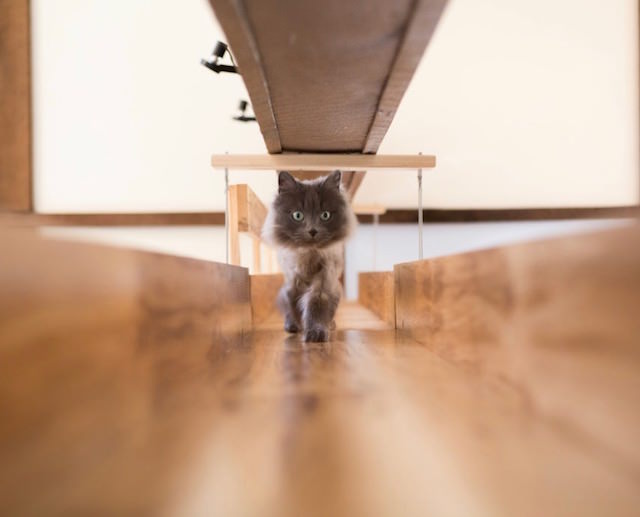 "Upon reaching the other side of the sliding glass door, the cats would arrive at a custom 6 foot cat tree."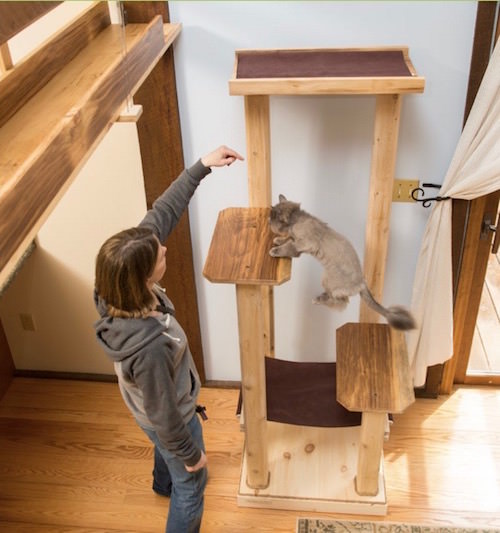 "At the bottom of the post, I used over 200 feet of manila rope to wrap the first two feet of the post giving the cats a very convenient place to scratch."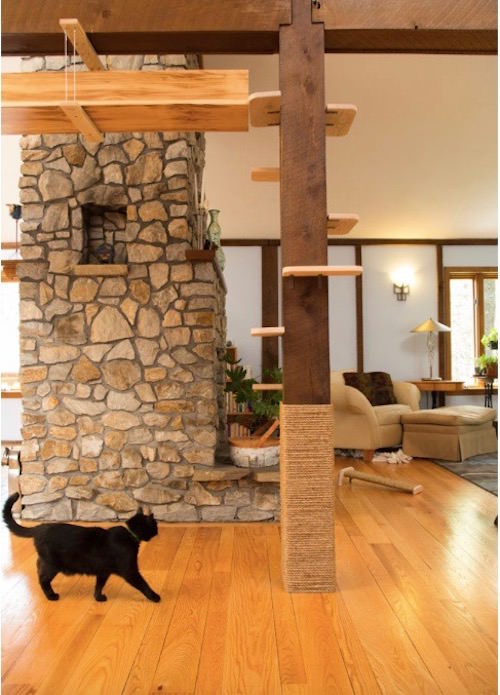 "[The 'leaf wall'] gives the cats multiple perching spots and they can even access the staircase from here."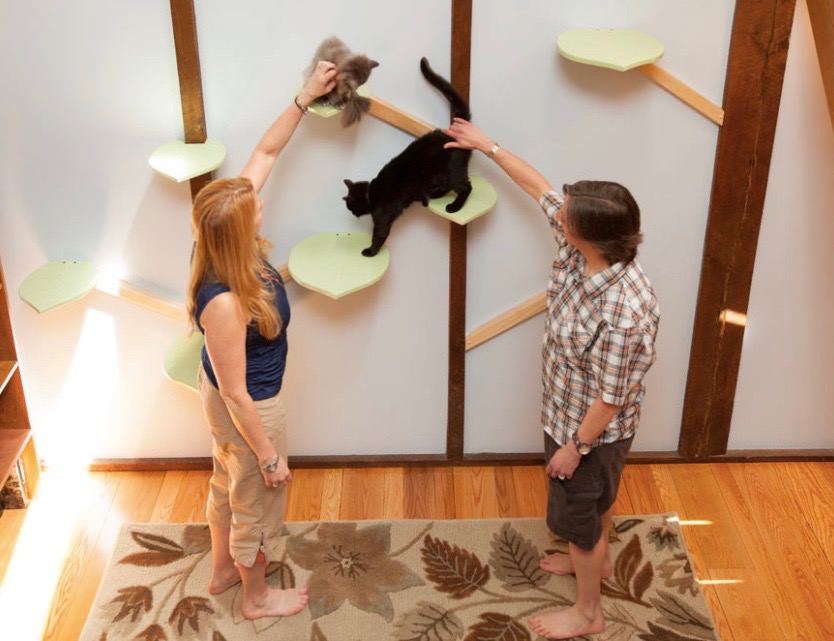 All photos taken by Sugar Rush Studio
According to the Mountain Pet Products website, the cats are getting along harmoniously with one another. "The cats are doing great. They are all integrated and there is no way it would have gone this smoothly without the cat shelves, perches, and walkway," said owner Eliza.
We wish we could go and play with these kitties in their gorgeous haven right meow!
Visit mountainpetproducts.com to find out more about these chic cat products, and click the Catification page for more details and photos from this makeover!
Would you ever "catify" your space? Share with us in the comments below! 
Special thanks to Rebecca Mountain for letting us share this amazing transformation from house to cat palace.