One day Sashi came across a cardboard box. She peeked inside, and there were tiny kittens all snuggled together. She took them in and all went to loving homes except for one baby named Teddy.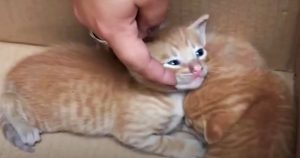 Teddy had difficulty learning to walk, but Sashi was happy to show him the ropes. Sashi says in the video that Teddy seemed to trigger something inside Sashi. After Teddy's rescue, other animals showed up, needing Sashi's help or just to say hi. She'll go outside, and animals just appear! One day it was a group of ducks, another day, it was a tiny turtle.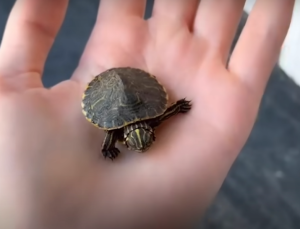 On one of Sashi's walks, she ran into two dogs in the street. They were panting heavily from the heat and looked distraught. She knocked on doors asking if anyone knew who the dogs belonged to, and no one did! She was given two leashes and led them to her house. Suddenly, she saw a woman running towards her, screaming, "That's my dogs!"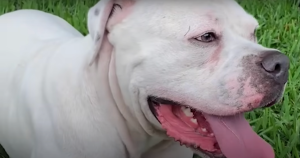 Sashi's friends call her Snow White. Animals follow her everywhere! She has saved countless lives, and for that, we are forever grateful! To see Sashi's adventures, and meet adorable Teddy, click play on the video below!
Please 'SHARE' to pass on this story to a friend or family member
Click 'SHARE' below to pass it on to a friend or family member!