Meet Bebe, an adorable kitten that is full of life with a joyful spirit and sweet personality. He's just like any other kitten would be, except that he was born with Manx Syndrome (also referred to as Manxness) which leaves him two vertebrates short in his spine and unable to control his bowels.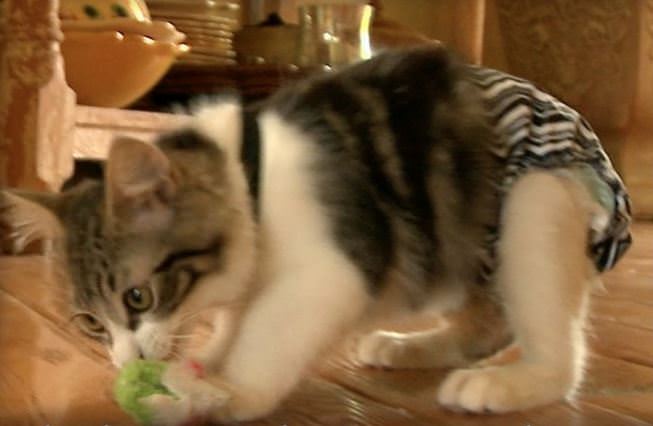 via YouTube
Luckily Cats at the Studio cat rescue in Burbank, California took him in, hoping to find an answer on the best possible home that would suit Bebe's special needs. Bebe wouldn't have stood a chance in a shelter, and although doctors had made the suggestion of a farm home or sanctuary, this just didn't seem right for the happy kitten.
In hopes to raise awareness about Manx Syndrome, the staff at Cats at the Studio made a video of Bebe that seemed to touch many hearts for this special kitten–and one most of all. After thorough health screenings, Bebe was off on a road trip to Arizona to meet his new mom, a woman with experience dealing with cats and kittens experiencing Manxness.
A closer look at Bebe's condition: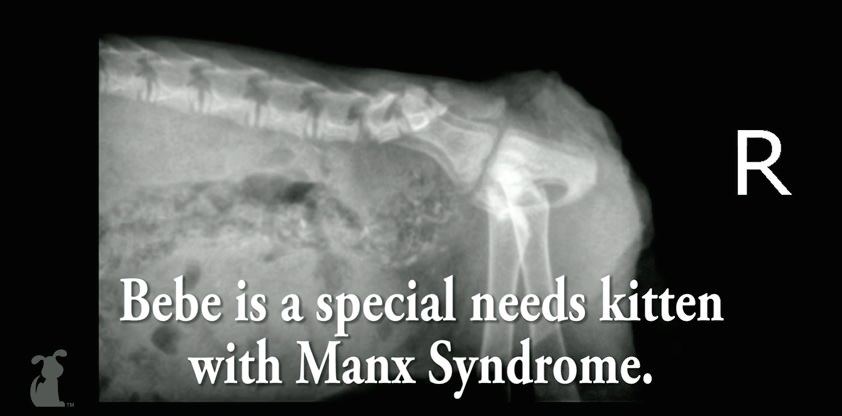 via YouTube
Watch the touching video here that tells of Bebe's journey to his loving forever home:
A photo of Bebe with his amazing new mom: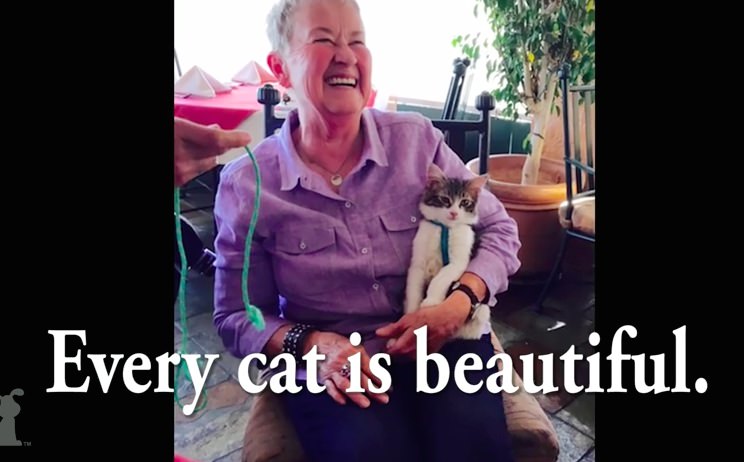 via YouTube