Cats deserve real food made with natural ingredients and, most importantly, real meat. That's why so many cat owners are switching their beloved felines to higher-quality foods that are packed with nutrients and protein to support digestion, strong teeth, stamina, and healthy skin.
We've vetted a few well-known options, and we love the Smalls cat food brand. Smalls makes it easy to serve your cat a high-protein meal without any of the fillers and artificial ingredients found in many other cat food brands. With higher quality cat food from Smalls delivered directly to your door, you can expect softer fur, more energy, a less stinky litter box, and a healthier cat.
Our Verdict on Smalls Cat Food
Smalls cat food is an excellent option for cat owners looking for an all-natural option for their cats. Their subscription service makes it easy to shop and ensures your cat always has fresh food. Plus, they have a fantastic customer support team that can answer questions via text message and email.
What we love about Smalls Cat Food
We love that Smalls Human-Grade Fresh food and Freeze-Dried Raw food come from natural proteins and skip many carbs, grains, and filler ingredients found in other cat food brands. If you're curious about what is in any recipes, you can easily view the ingredients at the checkout or while browsing their products online.
Smalls is a subscription-only cat food service, making it convenient to shop and order directly from your smartphone or computer. When you sign up for your first subscription, you'll receive $10 off their trial box. The box is filled with smaller portions of their products to help you transition your cat's food. In addition, they have a 30-day money-back guarantee if your cat doesn't enjoy the meal switch.
How Smalls cat food compares
Many cat food brands found at your local pet store use preservatives in their recipes to improve their shelf life. From a large pet food brand's perspective, preservatives and artificial ingredients are great because their food won't spoil for a few years, and they don't have the stress of moving their product quickly. However, these aren't great additives for our feline friends.
Smalls cat food comes from USDA-certified, humanely-harvested, sustainably-sourced ingredients. Their food may spoil faster, but it's significantly healthier than most major brands. Plus, many customers rave about the difference in their cat's energy, coat, breath, and even the smell of their litter box.
Compared to other fresh cat food subscription brands, Smalls appears to have a higher quality of ingredients in their foods. For example, one of the major competitors, Cat Person, uses about 40-60% chicken in their wet food compared to the 80% of Smalls.
Cat Person also uses salt, celery powder, and sunflower oils in their wet foods for flavoring. These ingredients are not necessarily bad for cats, but they are not relatively as fresh as the meats and vegetables used in Smalls cat food.
Regarding price, subscription model cat foods tend to run more expensive than buying in bulk from the pet store. As a fresh, all-natural option, you can expect to pay a bit more for their Human-Grade Fresh food and Freeze-Dried Raw food, even among similar food brands. Smalls 11.5 ounce package costs $9, comparable to other subscription services.
About Smalls Cat Food Brand
Smalls started in 2017 when a group of friends in New York began to make home-cooked cat food in small batches to share with their friends. The goal of the meals was to craft high-protein meals using only USDA-certified ingredients. What resulted was the first interaction of Smalls Human-Grade Fresh food.
The company grew, expanding its expertise in nutrition-rich freeze-dried food and dry goods for cats. They now are a subscription-only service delivering high-quality cat food directly to customers. Certified animal nutritionists create the recipes, and the company makes the food in a human food-processing facility in Chicago.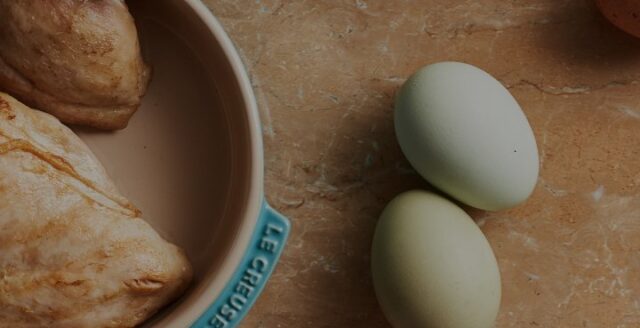 Serve your cat a meal that you could eat with Smalls Human Grade Fresh food. This protein-rich food comes in three flavors and textures to satisfy even the pickiest cats.
Why it's good: The Human Grade Fresh cat food is made of human-grade ingredients that are USDA-certified, humanely harvested, and sustainably sourced. There are no preservatives, fillers, artificial flavors, or unknown ingredients.
Nutritional Value: The Human Grade Fresh food for cats is full of protein, a great energy source for your feline friend.
Product Options: Smalls Human Grade Fresh cat food comes in three proteins: bird, cow, and other bird. The bird and other bird protein comes in ground, smooth, or pulled, depending on the consistency your cat prefers. The fresh bird recipe is made entirely from chicken using the thighs, breasts, liver, and heart. The other bird recipe is made from 80% human-grade turkey thigh, liver, and heart. Other bird also has bits of chicken liver in the ground option. Smalls' cow recipe only comes in smooth and ground and is made from 90% lean beef without any chicken in case of allergies.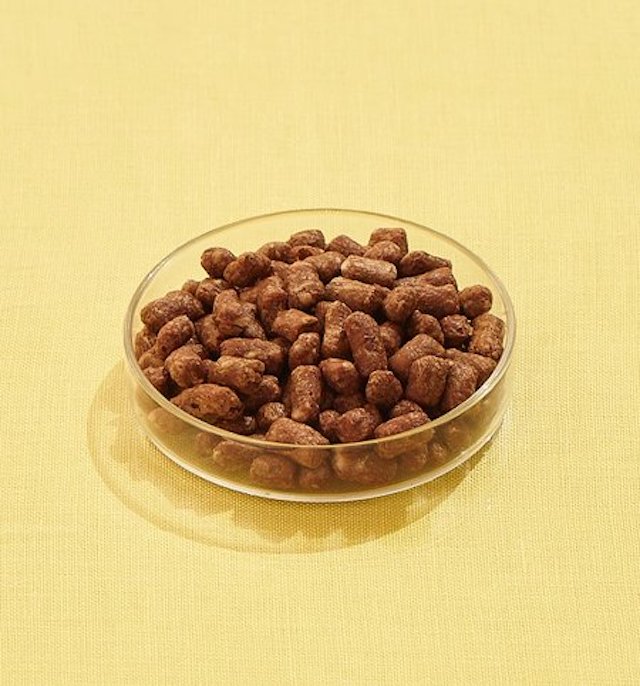 If your cat is not a fan of wet food, the Smalls Freeze-Dried Raw food is an excellent option for serving the benefits of a raw meat diet without the mess.
Why it's good: Much of the nutritional value is lost in traditional dry food for cats. Smalls Freeze-Dried Raw food is processed to retain the nutritional benefits of a protein-filled raw diet.
Nutritional Value: The Freeze-Dried Raw food is high in calcium, phosphorus, and taurine. Calcium and phosphorus promote healthy teeth and bones, especially in growing and aging cats. Taurine, found in animal-based proteins, is excellent for your cat's digestive system and vision and heart function.
Product Options: The Freeze-Dried Raw food comes in three proteins: bird, other bird, and water bird. The bird recipe is primarily finely ground chicken, chicken heart, liver, gizzard, and egg. It also has goat's milk, water, eggshell, and herring oil. The other bird recipe uses finely ground turkey, turkey heart, liver, gizzard, goat's milk, and herring oil. A similar composition makes the water bird recipe using duck meat and organs.


Smalls Cat Food brand offers more than nutritional meals for your cat. They also have various dry goods to treat your feline friend.
Why it's good: If you're not ready to commit to changing your cat's meal, dry goods from The Pantry make it easy to provide your cat with all the benefits of a raw diet.
Nutritional Value: Dry goods from The Pantry come from fresh, all-natural ingredients packed with protein, similar to their fresh and freeze-dried recipes.
Product Options: Smalls offers three main cat food products for you to add to any subscription:

Giblet Niblets: These single-ingredient chicken giblets are wonderfully healthy treats to share with your cat between meals.
Bird Broth: If your cat is new to Smalls, add a bit of Bird Broth to give the food a boost of flavor and attract your cat. You can also mix it with any Smalls Fresh Human-Grade or Freeze-Dried recipes.
Kibble: Made of real meat, this Kibble is an affordable supplement to Human-Grade Fresh food. It provides much of the nutrients and benefits of fresh food without the price tag.

Smalls Cat Food Reviews
Customers mostly have positive experiences with Smalls Cat Food. One of the top compliments is the brand's customer support. As a customer on Facebook says, "Customer service was great and helpful…There was a small issue with an order I had, and they credited my account. Also, they sent me another container for free when I told them the one I paid for may have been accidentally thrown out by a family member."
Other customers rave about the noticeable improvement in their cats' health and the difference they see in their skin and coat. One customer says, "One of my cats went into the Vet a few weeks ago for a check-up, and they kept saying how healthy he was and how amazing his coat looked. We all love it, definitely customers for life."
Another customer credits Smalls for her cat's weight loss saying, "She's lost a little weight since we started and had gained a lot of energy! I rescued her when she was 7 and wildly overweight. Now she just turned 9 last month is only one pound away from our Vet's given goal weight!"
Some customers find the food options to be pricey, but even with the sticker shock, many customers leave reviews such as, "Have been very impressed so far with smalls from an on-time delivery setup to the quality of the food. We have 2 cats (1 is very picky), and they both love the food. The price is hard to swallow, but as someone who has tried so many types of cat food, it is worth it to me."
Besides the high prices, the further standard poor review is about cats not liking the food. One customer said, "My cat wouldn't eat this food. He won't touch the treats either." Another says, "My cats wouldn't touch this food and I have been left severely disappointed." Cats, much like humans, have a preference for flavors and food, so it's not uncommon for some cats to not enjoy the options provided by some cat food brands.
What You Should Know Before Buying Smalls Cat Food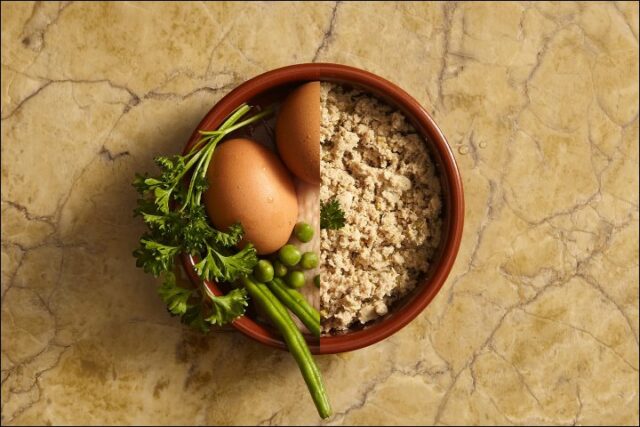 Smalls did have a voluntary recall in June 2021 on their Human-Grade Fresh Ground Bird Chicken recipe, Ground Other Bird Turkey recipe, Smooth Bird Chicken recipe, and Smooth Other Bird Turkey recipe. The recall was in response to customers saying they received orders that looked spoiled and had an unpleasant order. The company stated that they investigated their inventory and sent samples of their products to an independent lab for testing. The recall is still under investigation, yet there have been no new recalls.
Since Smalls uses fresh ingredients in all of their products, it's vital to remember their foods will spoil and expire faster than traditional canned and dry food brands. The dry foods can last up to 18 months in an unopened bag, but only up to 30 days once the bags are opened. Since Smalls makes their wet food without preservatives, it is suitable in the fridge for up to seven days in a sealed container. However, if you buy the food in bulk, you can freeze it for 12 months.
It's also important to note that the packages don't come preportioned, so you must measure meals to ensure your cats have enough food to last them the week until the next subscription arrives.
One of the most common negative reviews toward Smalls cat food is that some customers' cats don't like the food. Unfortunately, not all cats enjoy raw, fresh food, so keep that in mind if you have a picky cat before purchasing a complete subscription order. If you're worried your cat won't like Smalls food, you can request a full refund 30 days after delivery. Smalls does not accept returns, even on unopened items, but they suggest donating any unwanted food to local shelters or pet families in need.
Cats on a special diet because of health concerns are not recommended to switch to Smalls without veterinary approval. Not all cats digest fresh foods easily, so if you notice any changes in your cat's behavior, appetite, or stool, talk to your vet to decide if Smalls is right for them.
FAQs about Small Cat Food
Is Smalls cat food good?
Smalls cat food is a good option for cat owners looking for a high-protein diet without filler or artificial ingredients. All Smalls cat food uses fresh, locally-sourced ingredients to ensure the highest-quality food for your cat. However, not all cats enjoy the taste of fresh protein or freeze-dried food, so your cat might not like the food.
If your cat doesn't eat the food, you have 30 days after delivery to request a refund. You can't return the food, but you can donate it to a local shelter.
How much does Smalls cat food cost? 
An 11.5oz pouch of Human-Grade Fresh food is $9. The 12oz bags of Freeze-Dried Raw food is $30. Giblet Niblet treats are $10, Bird Broth is $5, and Kibble is $18.
When you start your subscription, you earn $10 off your trial. Meals in the subscription come out to between $2-3 per meal, depending on the subscription plan.
What does "human-grade" mean? 
Pet food is either classified as human-grade or feed-grade. Human-grade means that every ingredient in the product meets human food regulations from storage, processing, and transportation and is safe for a human to eat.
Food marked as feed-grade means it doesn't meet human food regulations. All Smalls products use human-grade ingredients processed in a Chicago facility.
What ingredients does Smalls cat food use? 
Smalls uses fresh ingredients from the United States and Canada. Each recipe uses different variations of ingredients, which you can view by clicking the "See Recipe" link on any of the food options.
Common ingredients in Smalls cat food include:
The heart, liver, gizzard, and eggs of a chicken, duck, or turkey
Goat's milk
Water
Herring oil
Cow meat
Vegetables
Various vitamins and minerals
What kind of Smalls cat food should I choose?
If your cat prefers wet or canned food, you may want to try the Human-Grade fresh options that come in chicken, turkey, and cow protein options. On the other hand, cats that prefer dry food or traditional kibble may like the Freeze-Dried Raw options that come in chicken, turkey, and duck. You can also contact the Smalls customer service team via text or email for additional guidance on the best food option for your cat.
When giving your cat Smalls for the first time, you may want to mix a little bit in with the food they usually get to get used to the taste and texture.
What makes Smalls cat food different from other brands? 
Smalls is a subscription-only cat food brand that uses all-natural ingredients for more nutritious meals to promote better health. There are no fillers or artificial ingredients in any of their products. The all-natural ingredients mean the food spoils faster, so it's essential not to over-purchase products you don't plan to use within the week for Human-Grade Fresh food. The Freeze-Dried Raw food can last 18 months in an unopened bag.
How does the subscription work?
Click on the "Get Started" button anywhere on the Smalls website to start a subscription. You will then be shown a list of four questions where you can set up your subscription. You'll give information on how many cats you have, your cat's name, age, gender, age, and whether your pet is spayed or neutered. They will then ask about your cat's size and flavors they don't like. Depending on your cat's age, they may ask if you want to shop for age-specific foods.
Your Smalls cat food subscription starts with a trial, so you can see if your cat likes the new food. The test batch comes with various options to help your cat transition their food. The Monday after you get your trial, someone from the Smalls team will reach out and ask how everything is going. This is a time for you to ask questions or change your subscription.
After the second week of the trial, Smalls will send an email summarizing your first complete order. From there, you can schedule reorders for every two to eight weeks. All orders ship on Tuesday, and you'll get a notification before shipment if you want to make any changes.
You can cancel your subscription by logging into your account online, selecting the "Profile" tab, and scrolling to the bottom. You'll see a link that says "Cancel Subscription."
Is Smalls cat food sold in stores? 
No, you can not purchase any Smalls products in-store or through another online shop. Smalls is a subscription cat food service. They ship fresh and freeze-dried food directly to customers.
How do I feed my cat Smalls cat food? 
Smalls cat food is ready to serve your cat directly from the packaging. Portion the suggested amount of Human-Grade fresh food directly into your cat's food dish. No cooking is necessary. You can also serve the Freeze-Dried Raw food right to your cat by placing food in their favorite dish.
If you're using the Bird Broth, pour a small amount over your cat's wet or dry food and mix until the broth covers the food. You can also combine the Kibble with your cat's food to provide additional nutrients.
The Giblet Niblets should be fed in small portions between meals. Give your cat one to two pieces where you want to show them extra love.
Do I need to cook Smalls cat food? 
Nope! Smalls cat food is ready to serve right out of the bag. You do need to keep the Human-Grade Fresh food refrigerated, and you should use it within a few days of opening it, so it doesn't spoil.
Related: The Best Dog Foods of 2022